Huskies 'Come Home' From a Distance

Our Socially Distanced Homecoming, Presented by GEICO, Will Bring Fun, Camaraderie
In celebration of NIU's 125th anniversary year and the thousands of alumni who call the campus home, Homecoming 2020 (Oct. 5-11) will be a special way for Huskies all around the world to reconnect and have a good time.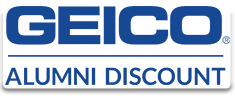 Although we must adhere to social distancing guidelines for safety, the NIU Alumni Association team is excited to share plenty of ways to get involved—both virtually and in person—during out Homecoming 2020 festivities. Check out all the opportunities below and mark your calendars!

Attention all alumni! On Monday, Oct. 5, you can show your HOMEcoming Spirit with a virtual event! We know you are at home more than ever before. Wow us with your homegrown Huskie spirit by sending us photos of your home office, decorated in NIU gear. Share with the NIU Alumni Association's Facebook, Twitter or Instagram pages using #NIUHOMEcoming to call out your Huskie work ethic.

On Tuesday, Oct. 6, NIU will offer a special one-time opportunity for alumni to purchase a variety of online items, so you can show their Huskie Pride year-round. Be sure to order your swag box before they run out.
That same day, the Gender and Sexuality Resource Center will host its first LGBTQ+ Alumni and Friends virtual social via Zoom from 5-7 p.m. CST. A variety of activities, including a meet-and-greet, special guests from across campus, Huskie LGBTQ+ Pride Trivia, a GSRC update, and more will be featured throughout the social.

Download Zoom/Teams backgrounds for your online meetings on our official "Download Day," Thursday, Oct. 8. There are plenty of fun campus backgrounds to make you feel like you are back in DeKalb. While you are at it, do not forget to download NIU coloring book pages for your little ones. Download Now!

We may not be packing the stadium this Homecoming season, but there are still ways to celebrate NIU's outstanding football tradition. On Friday, Oct. 9, at 7 p.m., you can relive one of the most memorable Huskie Homecoming games in history as we premiere the streak-busting victory over Central Michigan from 1998 on the NIU Athletics YouTube channel. NIU ended its 23-game losing streak with a 16-6 victory over the Central Michigan Chippewas at Huskie Stadium. Whether you were in the stands from the start or one of the students that flocked to the stadium during the game, it is bound to bring back fond memories of a great win in Huskie history! Be sure to post photos of your tailgate food and Red and Black swag on the NIU Alumni Association's Facebook, Twitter or Instagram pages using #HuskieMeatandTweet.

We are no strangers to getting things done "The Hard Way." Sure, we would all like to be surrounded by friends, beer in hand, at Huskie Stadium, but there are still ways to honor our Huskie roots online. On Saturday, Oct. 10, share any photos from homecomings past on the NIU Alumni Association's Facebook, Twitter or Instagram pages using #NIUHomecomingMemories.

In honor of our red-and-black roots, the Holmes Student Center will be adorned with red lights each evening from Monday, Oct. 5, to Sunday, Oct. 11. Take a stroll or drive by to enjoy the beauty at night!

Register today for the NIU Alumni Association's Huskie Shuffle, which will be a virtual .125K fun run. Why a .125K? In honor of NIU's 125th anniversary, we are encouraging Huskies to get out and be active in a socially distant setting between Thursday, Sept. 24, to Saturday, Oct. 10. Whether you like quiet walks around your neighborhood or long, competitive runs, this event is for you!

After your .125K (which is approximately 412 feet!), post your photos in your commemorative shirt to the NIU Alumni Association's Facebook, Twitter or Instagram pages using #HuskieShuffle and show your Huskie Pride.

Registration is $25, which includes a .125K t-shirt, and $5 of each registration benefits the Student Emergency Fund.

Get your foursome together and play a scramble, or play as an individual with our "Huskies Invest" Virtual Golf Outing on Monday, Oct. 5, to Friday, Oct. 9. Any level of golfer can be a winner when purchasing or earning mulligans and entering contests by using social media and tagging NIU Athletics. All golfers will receive a Huskie Prize Pack just for participating, with the winning team and individual scoring big while shooting low! Find out more and register today.

Do you know a member of NIU's faculty or staff, a student, an alumnus or a community member who serves to make NIU inclusive for all? Nominate them for the Richard A. Flournory Engagement Award during Homecoming week. Nominating opens Sunday, Oct. 4.

We are proud to say our Huskie alumni are still engaged and connected even when it is difficult to get together in person. We look forward to seeing you at a safe distance over our Homecoming week!
Event Information
Show Your HOMEcoming Spirit!
Monday, Oct. 5
(Virtual Event)

Order Your NIU Swag Box
Tuesday, Oct. 6
(Online)

1st NIU LGBTQ+ Alumni and Friends Virtual Social
Tuesday, Oct. 6
5-7 p.m.
(Virtual Event)

Download Day
Thursday, Oct. 8
(Online)

NIU vs. Central Michigan University
Football Rebroadcast
Friday, Oct. 9
7 p.m.
(Social Media Event)

Homecoming Memories
Saturday, Oct. 10
(Social Media Event)

HSC Red Lights
Monday, Oct. 5-Sunday, Oct. 11
5 p.m.-11 p.m.
(In-Person Event)

Huskie Shuffle .125K
Thursday, Sept. 24-Saturday, Oct. 10
(Virtual Event)

"Huskies Invest" Virtual Golf Outing
Monday, Oct. 5-Friday, Oct. 9
(Virtual Event)

Robert A. Flournory Engagement Award
Nominations
Begins Sunday, Oct. 4
(Online)