How to Give
There are several ways to make your gift to the NIU Foundation to benefit Northern Illinois University.

Online
Our new online giving form makes it easy for you to give to the area of your preference. Make a gift.
Phone
Call 1-877-GIV-2-NIU (1-877-448-2648) and a friendly representative will process your credit card gift.
Mail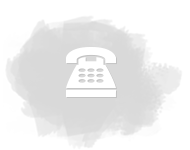 One-time credit card or check gifts may be made using the Gift Form.
Payroll Deduction
It's easy for NIU faculty and staff to support the university with payroll deduction.
We accept the following gifts:
Cash or check (payable to "Northern Illinois University Foundation")
In person: NIU Foundation - Altgeld Hall 134 DeKalb, IL 60115
By mail: NIU Foundation - PO Box 746 DeKalb, IL 60115
Credit card (Visa, MasterCard, Discover, and American Express). Online or call our toll-free number, 1-877-GIV-2NIU (1‑877-448-2648)
(Please do not e-mail or fax credit card information as that is not a secure method of communication)
Publicly traded stock
Closely held securities
Mutual fund shares
Gift-in-kind/tangible personal property equipment, art, books, etc. items that are "related use")
Real estate
Planned gifts/deferred gifts, such as
– Charitable gift annuity
– Charitable remainder trust
– Charitable lead trusts
– Life insurance policies (whole or term)
– Bequests
– IRA beneficiary designation
The Northern Illinois University Foundation is designated a non-profit under section 501(c)(3) as per letter ruling dated 1955.
Endowments
Endowments generate earnings, a portion of which supports scholarships, teaching, programming, research, the libraries, and athletics. The principal is invested for the long term, sustaining Northern throughout even the most uncertain times. You can direct your gift to support a particular interest or to be used where the need is greatest.
Minimum Endowment Levels
Strategic Priorities and General Scholarship: $25,000+
Scholarships with one restriction on student selection (e.g. academic merit, financial need, specific major of study): $50,000+
A growing-to-endowed option is available that allows three to five years to build up to the minimum funding levels of $25,000 and $50,000.
Academic Endowment Minimum Levels
Dean's Chair: $2 Million
Faculty Chair: $1 Million
Professorship: $500,000
Lectureship: $100,000
Estate Giving
Through thoughtful estate planning, you can ensure that the important people and favorite causes in your life receive what you intend after you're gone. The tools and resources on this site can help you learn more about preparing an effective estate plan and planning a gift to the NIU Foundation.
More information about planned giving

Matching Gifts: Many employers sponsor matching gift programs and will match charitable contributions made by their employees. To find out if your company has a matching gift policy along with eligibility requirements, procedures, and forms, please check with your human resource department or company intranet.
More information about matching gifts

To learn more about how you can make a difference at NIU, view our Guide to Giving, or contact the NIU Foundation gift planning department at 815-753-1386.