First-Generation Huskie Daniil Krimer, M.F.A. '19, Grows Kane Repertory Theatre
By Eva Richards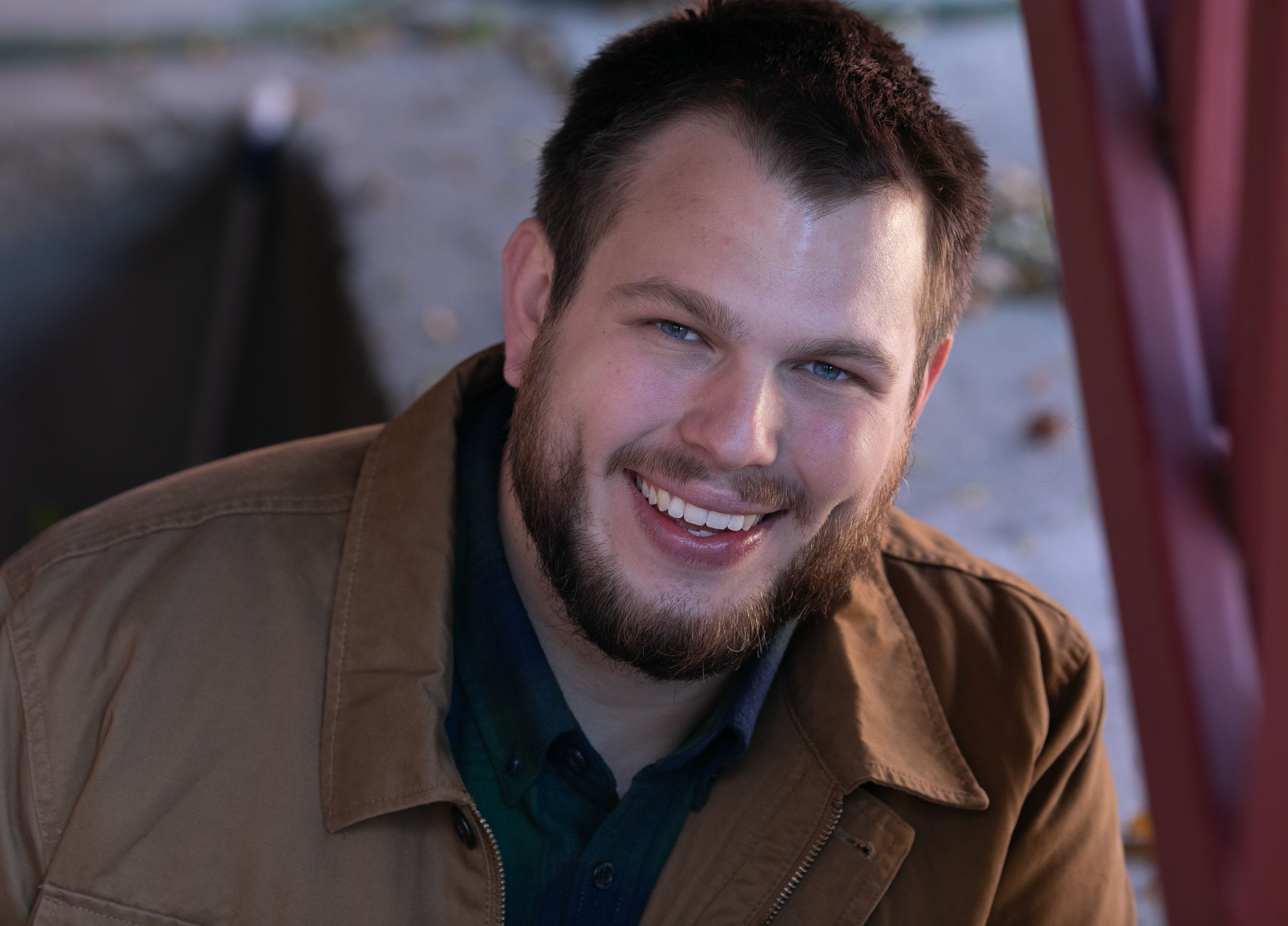 Daniil Krimer, M.F.A. '19, is a founer of the Kane Repertory Theatre in St. Charles, Illinois.
When Daniil Krimer graduated with his M.F.A. in acting in 2019, he had no way of knowing the kinds of changes that were on the horizon.

When he founded the Kane Repertory Theatre in St. Charles, Illinois, in 2019 and became its artistic director, he had no idea that the world—and particularly the theater arts world—would grind to a halt in the face of the COVID-19 pandemic soon after. But through creative adaptation, Krimer and his partner, Managing Director Avery Bowne, M.F.A. '19, have found new and impressive ways to deliver fine theater to audiences during this unprecedented time.

"My job as artistic director is one that is often sporadic and doesn't have a set schedule," Krimer said. "It usually involves Avery and I, starting the day with a phone call, talking through everything that has to be done for the day. Some days that includes being on the phone with agents, sometimes that's reading a bunch of new plays, and sometimes that is putting together marketing and press release materials."

But in a new virtual world, the work of an artistic director has had to be even more reactive and flexible than ever.

"There is such a long way to go, but I do think Avery and I did something which was deemed impossible by most performing arts organizations—we grew during COVID," he said. "We were able to innovate ways to grow the size of our network, audience reach, and donors, all during this awful period of COVID-19. I think that is definitely an accomplishment."

Attracting up-and-coming playwrights and Oscar-nominated stars has been one way Krimer and his company have maintained success during a challenging time.

Running from April 10-May 2, the Kane Repertory Theatre will host the world premiere online production of Hammaad Chaudry's "Security." The cast includes Academy Award and three-time Golden Globe nominee Eric Roberts, as Homeland Security agent Brian, playing opposite Harsh J. Gagoomal's Riaz. When 17-year-old Riaz arrives from Britain to the United States for the first time and is stopped at the airport by a Homeland Security officer named Brian, the experience changes his life forever. Thirteen years later, a grown up Riaz returns to the United States, hunts down Brian at his home, and now interrogates him, returning the favor.

The online production will be a blend of film and theatre. Green screens and professional film set-ups will be sent to the cast in their individual locations, and with the work of a top-notch video editor, the final production will look and feel as if both actors are sharing the same space.

Krimer credits NIU with helping him build his acting skills as well as his ability to ignite passion for the arts in others, even in the face of adversity.

"One of my favorite memories from my time at NIU is teaching the THEA 110 Acting Fundamentals for the non-major students," he said. "I got to teach acting to a lot of non-majors, and it was always so exciting to inspire passion for the art form to someone who registered for the class just to get a general education credit out of the way."

Krimer went to graduate school because he wanted to be in control of his craft as an actor.

"I wanted my craft to be tangible, offering strong performances with consistency," he said. "NIU provided me with the classes and learning opportunities to develop that skill. It really was in some ways the perfect place for me to grow. I don't know that there is another M.F.A. acting program in the country that would have resonated with me the way NIU did."

Krimer is clear that he chose to attend NIU because of Patricia Skarbinski, the head of the Univeristy's M.F.A. acting program.

"After I interviewed with her and took a workshop with her in New York City back in 2016, I knew NIU was the school for me," he said. "Patricia Skarbinski is more than a teacher. She is a guru. I learned so much from her I don't know where to start. She and a handful of other professors taught me the craft of acting, and I left school being confident that you could give me any play, TV or film script or commercial copy, and I would be bring that text to life. What those professors did for me is no small feat."

Krimer also said his graduate school allowed him to form deep bonds with his classmates, which proved to be a great beginning for the theater.

"Considering I spent all three years of graduate school with the same 15 people, a majority of the classmates I graduated with are my dear friends," Krimer said. "Starting a theater company with my classmate, Avery, grew from this foundation. The reason we are compatible professionally is because our time in graduate school together has instilled a deep understanding of one another's artistic, entrepreneurial and societal sensibilities."

So, after such surprise success, what is Krimer's advice to other actors who may be discouraged in their careers by this difficult moment in history?

"Do not put yourself in a box. Do not live your life thinking there is a ceiling for your future," he said. "So many people create boundaries for themselves without letting themselves actually take risks. Challenge yourself to apply for that scholarship or fellowship that you think you might not be worthy of. Challenge yourself to reach out to one of your industry idols and try to set up a meeting. We only have one shot at this thing called life, and every opportunity you don't take a chance on is an opportunity wasted."
For more information about "Security" or to purchase tickets, click here.