Huskies United for the Student Emergency Fund
Wednesday, June 16, 2021
5-6 p.m. CT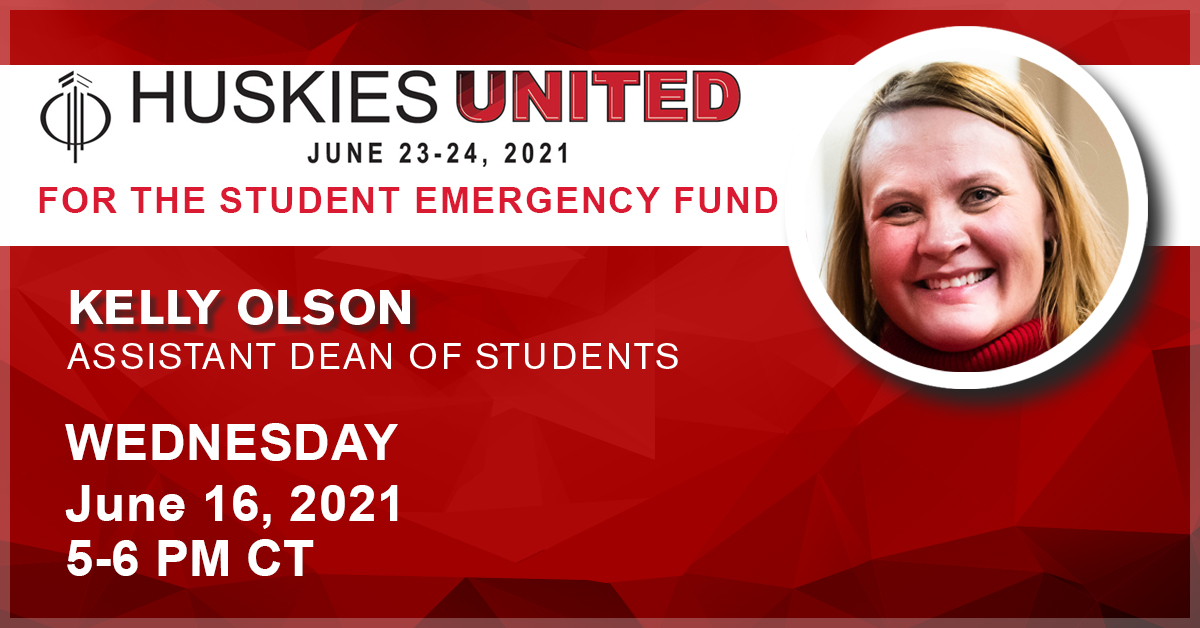 Hear from NIU's Assistant Dean of Students Kelly Olson as she shares about the past, present and future impact of the Student Emergency Fund at NIU.

The Student Emergency Fund was established in April 2020 to aid students needing assistance during the COVID-19 pandemic. The fund provides critical dollars that assist with needs such as rent, medical expenses, food, utilities and technology and has been awarded to over 3,600 NIU students.

This event is part of series leading up to the NIU Foundation's Huskies United, June 23-24. For more information on Huskies United, please visit the website at https://dog.niu.edu.

If you have questions, please contact Dana King, '05, at dking1@niu.edu or 815-753-5421.
Event Details
Cost: Free
When:
5:00PM - 6:00PM Wed 16 Jun 2021, Central timezone

Virtual Event Instructions:
A link to the Zoom meeting will be sent with your registration confirmation.