Artist and Educator Agnes Ma, M.F.A. '15, Grateful for NIU Faculty Mentorship
By Eva Richards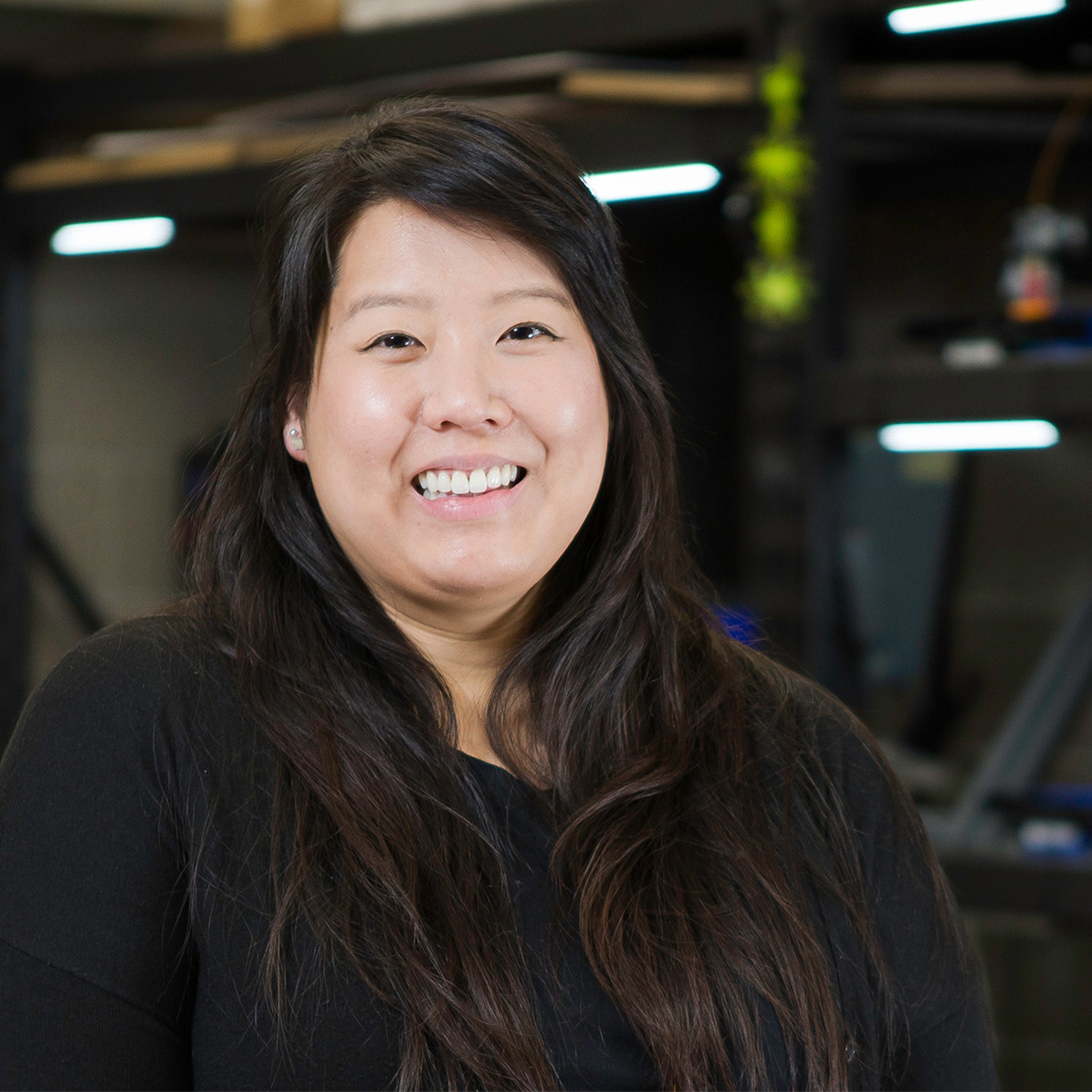 Agens Ma, M.F.A. '15, says her foundation in science has helped with her work ethic as an art educator.
Just as Agnes Ma, M.F.A. '15, was finishing up her bachelor's degree in molecular and cellular biology from University of Illinois at Champaign-Urbana, she was also discovering a totally different career path as an artist.

"Up until my senior year of college, I had been working towards applying to medical school," she said. "But senior year, I had decided that a career in the sciences did not actually interest me, and I started exploring the arts by taking an art appreciation class and a class in jewelry and metalwork. When I graduated from undergrad, I knew I wanted to go into the arts, but I still wasn't sure how to get there with my biology degree."

Like many young people, Ma had experimented with artistic efforts along with her science-based education.

"As a child, I had always been interested in crafts and activities that involved working with my hands," she said. "I used to ask for craft kits instead of dolls or other kinds of toys! I also played the violin and was in orchestra. In academics, however, I focused on math and science. I even transferred to the Illinois Math and Science Academy in Aurora, Illinois, to finish out high school."

Being from DeKalb, Illinois, Ma knew that NIU's College of Visual and Performing Arts had a good reputation in the art world, but it wasn't until she did a little research and found out about its metalsmithing program, that she decided to pursue a master's degree as a Huskie.

"I didn't have a portfolio or any real context of what a degree in the arts looked like at that point," she said. "I had all my general education credits out of the way with my biology degree, so I could focus solely on taking art classes. That first year was spent on taking a few foundations, art history and even a museum studies class. The second year, I transferred to the student-at-large program so that I could take the graduate-level museum studies classes, as well as metalsmithing classes. I really appreciated the flexibility I had with tailoring classes to my needs, as I was coming into the arts very non-traditionally."

Ma also was also used to taking the bulk of her undergraduate classes as large lecture classes with hundreds of students, so the intimacy of the smaller classes at NIU meant that she was able to receive more individualized instruction.

"I was greatly appreciative of how honest the faculty were as to what a career in the arts would look like. It helped me to have more realistic and achievable goals with my career," she said.

Once Ma received her M.F.A. in metalwork, jewelry design, and digital fabrication, as well as a graduate certificate in museum studies, she spent one year as an adjunct instructor at Kishwaukee Community College in Malta, Illinois, and the artist in residence for metalsmithing at Lillstreet Art Center in Chicago, while also continuing working as the curatorial assistant in residence at the Ellwood House Museum in DeKalb.

She was able to land a full-time adjunct teaching position at the University of Northern Colorado in 2016, and she relocated there. While still an adjunct position, it allowed her to work at only one institution, teaching several classes a semester while building a digital fabrication studio and eventually also managing the sculpture department. Then, in Fall 2020, Ma began working at the Rocky Mountain College of Art and Design (RMCAD) as an assistant professor in fine arts and foundations, as well as the 3D Studios coordinator.

"When I first started in the arts, my own work focused much more on functional pieces and precious metals," she said. "However, I started exploring size and space and very quickly started thinking more sculpturally. As my M.F.A. did include digital fabrication—a design and production process that combines 3D modeling or computing-aided design—as part of the discipline, it offered me a broader job pool."

At RMCAD, the academic schedule is organized much differently than most schools. Classes run all year and are only eight-weeks long, and Ma stays busy all year long.

"My position at the college includes teaching, but I also manage our 3D Studios. During a typical term, I teach one class, manage the studio, and also sit on a few committees at the college."

Ma's daily work is typical to a faculty member at any art college, including leading classes, grading, attending meetings and studio maintenance, but she finds the work extraordinarily fulfilling.

"In education, it is always fulfilling to teach skills that you can see students use in practice," she said. "The arts are no different. I am equally as excited as the student to see them problem-solve through process and bring an idea to fruition. Managing the 3D Studios means that, in addition to working with students in class, I am able to additionally work with students in a different capacity."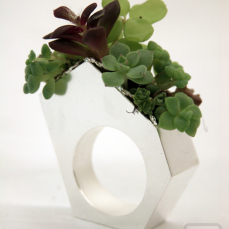 Ma credits NIU faculty with playing a huge role in her personal teaching philosophy.

"The best part of my time at NIU was the faculty mentorship," she said. "I experienced different teaching styles with my graduate committee, which included Jamie Obermeier, Mike Rea, and Yih-Wen Kuo, and Peter Van Ael in Museum Studies. Jamie Obermeier was an especially great role model for me as an educator. As a professor, he balanced instruction well with conceptual autonomy. As my graduate assistantship supervisor, he gave me insight as to how to effectively manage a studio and gave me ownership to certain tasks. His responsibilities as my faculty mentor did not end once I graduated, and I still turn to him for professional advice. Honestly, I model my own teaching after him, as it fosters independent thinking."

While her work as an educator takes a lot of her time, Ma has never stopped creating her own art, which often combines traditional craft and modern methods of fabrication to examine the relationship between humans and their surrounding environment.

Ma's work has been exhibited at many galleries throughout the country, including at the Metal Museum in Memphis Tennessee. Her museum and curatorial endeavors have extended as far as Sicily, Italy. She recently came back to her roots in DeKalb for a special exhibition at the Ellwood House Museum, which focused on the history of racism in the DeKalb area.

"I was asked to participate in that exhibition primarily because I know the museum well, after working there," Ma said. "The exhibition focus broaches quite a sensitive topic—discussion of how the Ellwood family were direct participants to segregation and more. Discussions on these topics of race could easily become accusatory. I felt it was important to create a visual experience that would help relay the historical narrative, while also acknowledging these issues to advocate for change without bringing in more negativity."

As an artist and educator, Ma is able to comment on culture and society while forming the next generation of artists. She has never regretted her nontraditional path to being an artist and art educator.

"I'm not so sure my undergraduate degree is still relevant to what I do now, but I have never regretted the path that I took," she said. "An education in the sciences gave me an inherent work ethic that I was able to integrate into the arts. I was able to have a range of experiences outside of the arts, from shadowing neo-natal surgeons to bacteria research in a research lab. As an educator, having a broad range of experiences also helps with mentoring students who are unsure of what paths they want to take."