Shawn Foley, '14, Demonstrates Entrepreneurial Spirit in Rain or Shine
By Eva Richards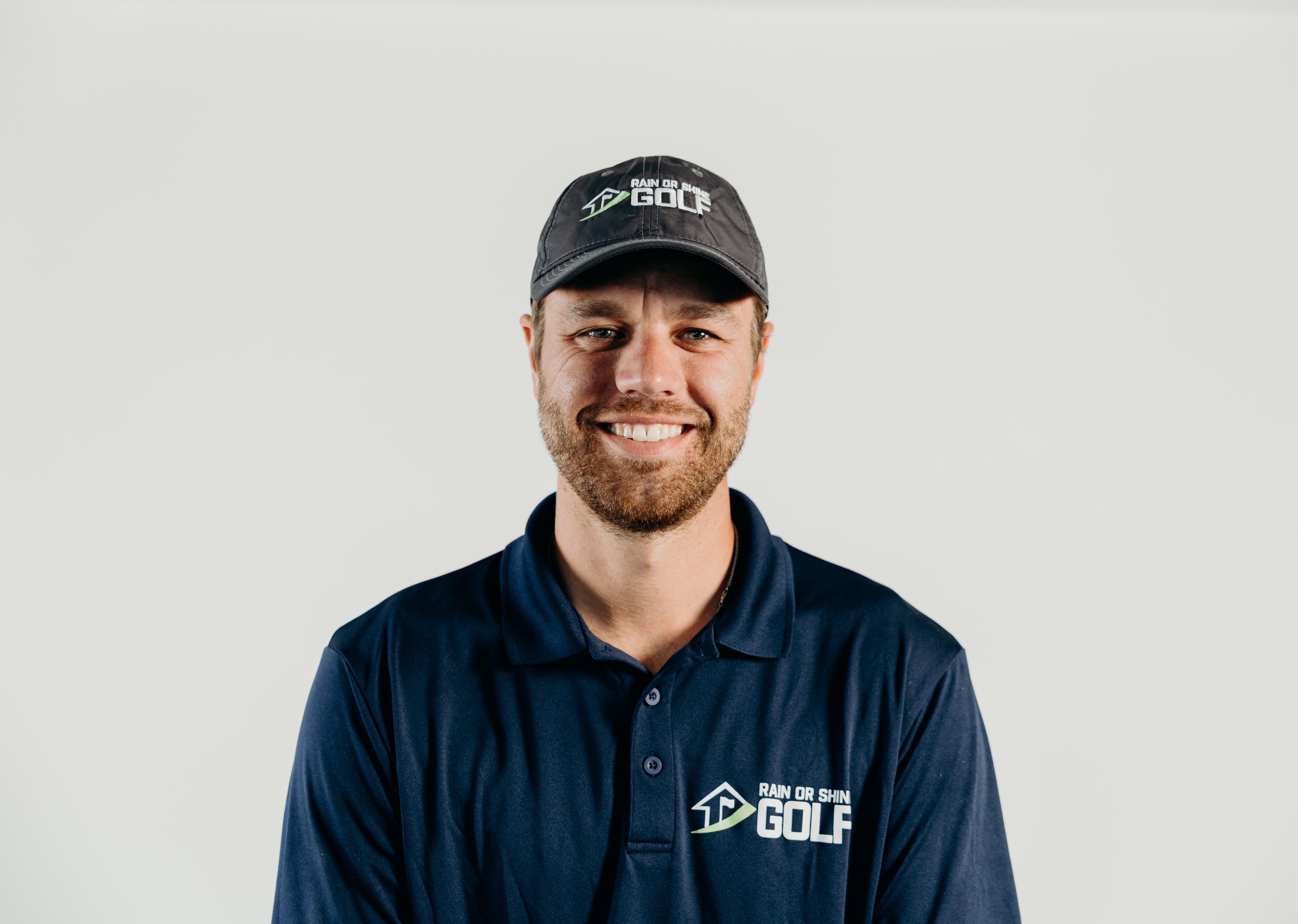 Shawn Foley is living the dream of working in the golf industry, while helping golfers to improve their games.
Through all weather, Shawn Foley, '14, worked until his entrepreneurial vision became reality.

After playing golf in high school in Pewaukee, Wisconsin, and as part of the Huskie Golf team during his time on campus, Foley decided he wanted to create a way for golfers to enjoy the links, even when weather was not cooperative. Two years later, Charlotte-based Rain or Shine Golf launched, taking the guess work out of playing the sport outdoors in the elements, providing virtual and indoor options.

"Rain or Shine Golf stemmed from a desire to play golf, practice and compete during the winter months," Foley said. "I was able to play around with the simulators at Rich Harvest Farms where our NIU Golf team practiced, and I also built a putting green in the basement of my parents' house in Wisconsin to get through the winter season."

While Foley says he did not always necessarily aspire to be an entrepreneur at a younger age, but when the opportunity presented itself to go into the virtual golf business with his high school friend, Zach Vanderveldt, he was eager to bring it to life.

An online retailer and distributor for indoor golf brands, Rain or Shine provides everything a golfer needs to create their own personalized, virtual set-up. The software is equipped with various game modes, courses and driving ranges.

"I find it very fulfilling to not only be able to work in the golf industry and service the people that love the game of golf, but especially to train, coach and mentor the members of our team," Foley said. "I have learned a lot in terms of management and leadership, and I find tremendous fulfillment in seeing others grow through implementing these skills."

Foley's goal with Rain or Shine is simple—to bring the most memorable experiences of golf to clients' homes.

"We strive to service our customers with best-in-class products to bring golf into their own homes, as well as build a community around these customers, so they are able to practice, compete and interact with each other at any time of the year," Foley said.

Foley, who earned his B.S. in actuarial science, credits his time at NIU with preparing him for the business side of this venture.

"I selected NIU due to the actuarial program and the University's proximity to home, as well as the golf scholarship that was offered to me," he said. "I was happy with my actuarial studies, and I really took away a level of logical thinking and analytical skills that are useful in running a business."

Foley says NIU was instrumental in his success, both professionally and personally.

"I took so much away from the excellent professors, athletics staff and fellow students who taught him many life lessons along the way," he said. "I was also lucky enough to meet my now-wife at NIU, as well. We will both always be thankful for the time and experiences that we had as Huskies."