Volunteer Spotlight: Tony Briscoe, '19
After graduating later in life, Briscoe serves as a career development mentor


By Eva Richards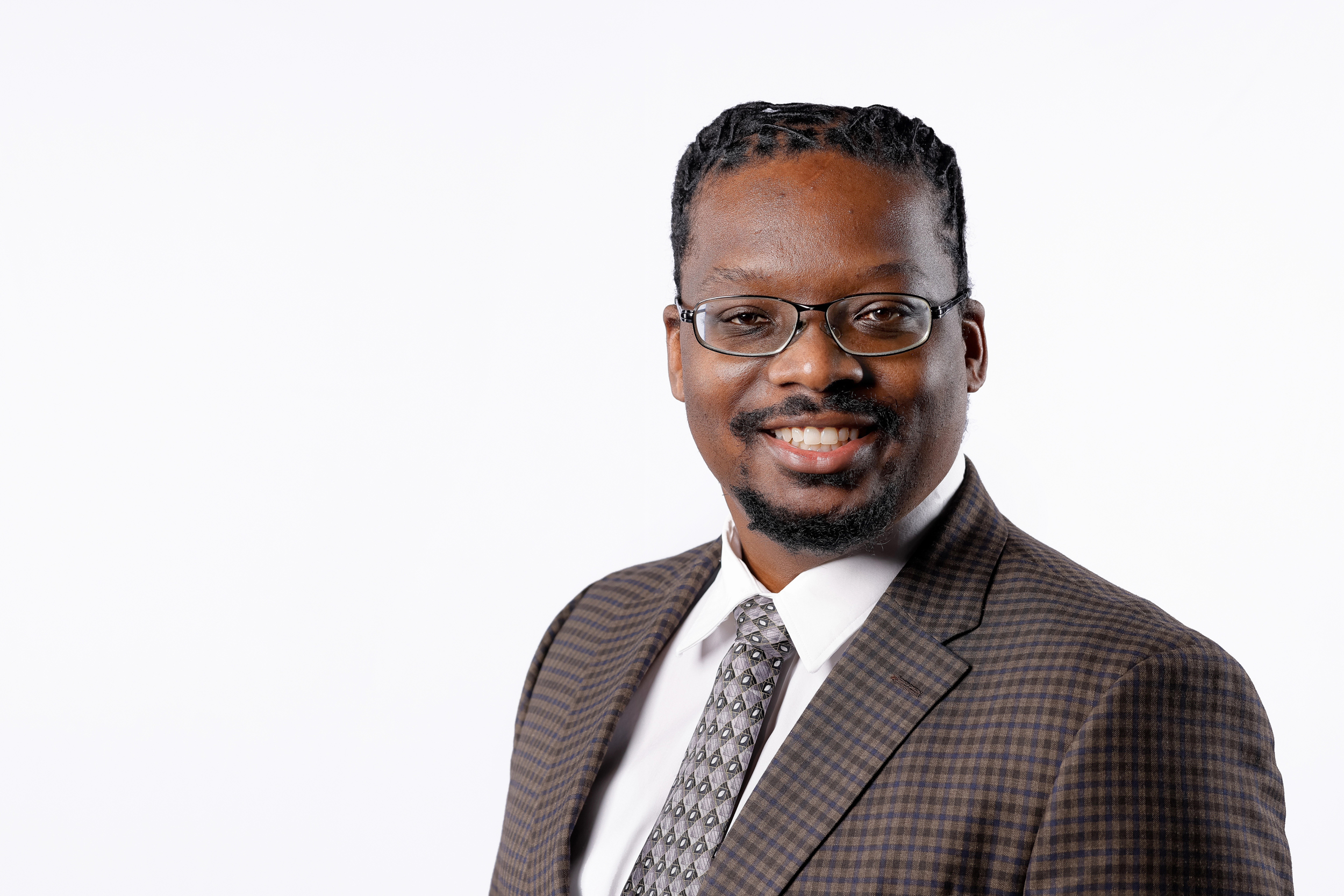 After earning his bachelor's later in life, Tony Briscoe, '19, says he now understands the pride graduates have for their alma maters. He continues to be a part of the Huskie community, giving back to students through career development mentoring.
"Ask not what your university can do for you, ask what you can do for your university," said Tony Briscoe, '19, said with a laugh, when asked why he gives back to his alma mater.

During the past few years since graduation, Briscoe has given his time to Huskie students in career development sessions.

"Being able to connect with the young people in their student life and assist them with elevator pitches, some mentoring, and coaching has been life-changing for me. I love their energy and openness to feedback," he said.

For example, Briscoe recently spoke at an alumni event designed to help students to navigate educational and career pathways.

"It wasn't a crowded session but it was impactful after I presented," he said. "One student said, 'I'm truly inspired,and I'm going to take this information back to parents in my family so they can know what opportunities and pathways are available for their children.' Another young man walked up to me and asked, 'How can I get into Cybersecurity?' I had several books with me, and I reached down and handed him a Security+ study guide."

Briscoe finds meaning in knowing that his words and experience can encourage and inspire people. Beyond that, he hopes to empower students with the resources and guidance they need to make their dreams come true.

Growing up on the Southside of Chicago, Briscoe wanted to become two things growing up—either a garbage man, because those were the men he saw working the hardest and consistently in his community, or a computer programmer.

Today, after a non-traditional college path, he is neither, but he has found his niche as senior director of IT for Noble Network of Charter Schools in Chicago. In 2019, Briscoe earned his bachelor's degree in applied management with an emphasis in instructional technology, training and evaluation (AM-ITTE).

"I earned my degree late in life, and NIU presented an amazing opportunity to be a part of something special in their program for working professionals," Briscoe said. "Working for an educational institution in Chicago, I'm no longer the odd person in the room without a degree. Once, I started working with educators, it was a personal goal to be an example for African-American children and serve with honor and dignity."

Briscoe believes in continually bettering himself, and he has started pursuing cybersecurity as one of his prime goals with a focus on governance, risk, and compliance. He also began a consulting firm helping K-12 leaders navigate vendor and infrastructure management. His NIU education has been a big part of his momentum forward.

Briscoe noted that his academic experience with NIU was digital, and with that, he made incredible relationships and had meaningful mentorship with the staff in the Veteran's Affairs and the AM-ITTE Offices.
"Now, I'm part of a community," he said. "I never understood the college pride that people held for their alma maters, mascots or teams until I started going to NIU. I'm on LinkedIn and social media following the sports teams and news regarding all things NIU."

Briscoe often runs into NIU alumni in his workplace, and the common bond draws them together. He encourages them to get involved whenever he has the chance.

"Graduating from college adds to one's academic dignity. The exhilarating feeling to walk across a stage, have a Zoom graduation, or receive their diploma in the mail comes with an amazing sense of pride and dignity," he said. "I'd like every young person to experience that sensation. If alumni can help with that journey, then we should do all in our power to continue building NIU's legacy as often as possible."