Prague and Beyond – Exploring Bohemia

Dates: October 7-15, 2022
Trip Details
Prague is one of the largest cities in Central Europe, and it has served as the capital of the historic region of Bohemia for centuries. This magical city of bridges, cathedrals, gold-tipped towers and church domes is mirrored on the surface of the swan-filled Vltava River.

Almost undamaged by WWII, Prague's medieval center remains a wonderful mixture of cobbled lanes, walled courtyards, cathedrals and grand church steeples – all in the shadow of her majestic 9th-century castle.

Highlights of this trip will include the magnificent Charles Bridge, Prague Castle, St. Vitus's Cathedral, Brno city visit (with its 18th-century Gothic cathedral and Baroque interior), Ruckl glassworks, Karlstejn Castle, a visit to Cesky Krumlov, a day tour to Kunta Hora and Sedlec, and a Czech folklore dinner show.

Prague is a modern and vibrant city, full of energy, music, cultural art, fine dining and special events. This "Golden City of the Hundred Spires" is regarded by many as one of Europe's most charming and beautiful cities.

To secure your reservation, a deposit of $1,000 per traveler must be submitted in the form of a check made out to Alumni Association Travel Program LLC. The Information and Consent Form also needs to be completed and returned. The form can be filled out and returned via email or fax (815-753-0278), or it can be mailed in with your deposit.

Please contact Pat Anderson at 815-753-1512 or panders1@niu.edu for more information or if you have any questions about this trip.


Details...
The trip includes:
• Round-trip airfare from Chicago.
• Accommodations and ground transportation.
• Buffet breakfast daily, five afternoon lunches, and one evening dinner.
• Seven nights in Prague.
Dates: October 7-15, 2022
Cost: $3,475 per person, double occupancy from Chicago; Single Supplement $650

Click here to download the trip brochure.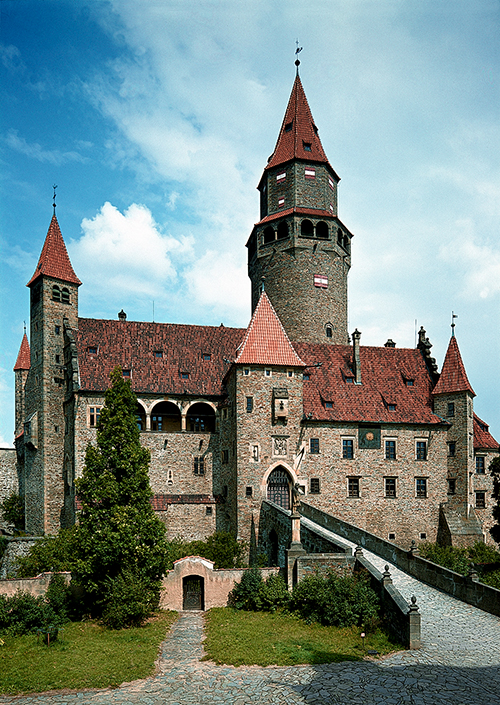 Travel insurance is very important to protect your trip investment. Please review the recorded webinar "Travel Insurance: What You Need to Know for Your Next Trip," prepared by our partners at USI Insurance Services, for more information on travel insurance.