Christmas Markets – Highlighting Vienna

Dates: November 27 – December 4, 2022
Trip Details
Many of our signature holiday traditions and customs — Christmas trees, gingerbread, nutcrackers, St. Nick and candy canes — come to us from Europe. We invite you to enjoy the holiday season as never before. Return to the days of yesteryear and take pleasure in a dusting of snowflakes, hot mulled wine, stirring carols and festive squares while exploring the treasures of Christmas markets in Vienna and the surrounding area.

Highlights of the tour will include fairytale Christmas markets, a practice session of the Lipizzaner horses at the Spanish Riding School, Schonbrunn Palace, and visits to Baden and Bratislava.

Hand-carved wooden ornaments and nativity scenes, festive wreaths, aromatic candles, lambskin shoes, luscious delicacies and hot spiced wine are all part of the magic of old-fashioned Christmas markets.

We will browse the wares of the ancient markets for culinary and cultural treasures while taking in the music, old-world traditions and historical sightseeing of the region.

To secure your reservation, a deposit of $1,000 per traveler must be submitted in the form of a check made out to Alumni Association Travel Program LLC. The Information and Consent Form also needs to be completed and returned. The form can be filled out and returned via email or fax (815-753-0278), or it can be mailed in with your deposit.

Please contact Pat Anderson at 815-753-1512 or panders1@niu.edu for more information or if you have any questions about this trip.


Details...
The trip includes:
• Round-trip airfare from Chicago.
• Accommodations and ground transportation.
• Buffet breakfast daily, three afternoon lunches, and one evening dinner.
• Six nights in Vienna.
Dates: November 27 – December 4, 2022
Cost: $3,735 per person, double occupancy from Chicago; Single Supplement $700

Click here to download the trip brochure.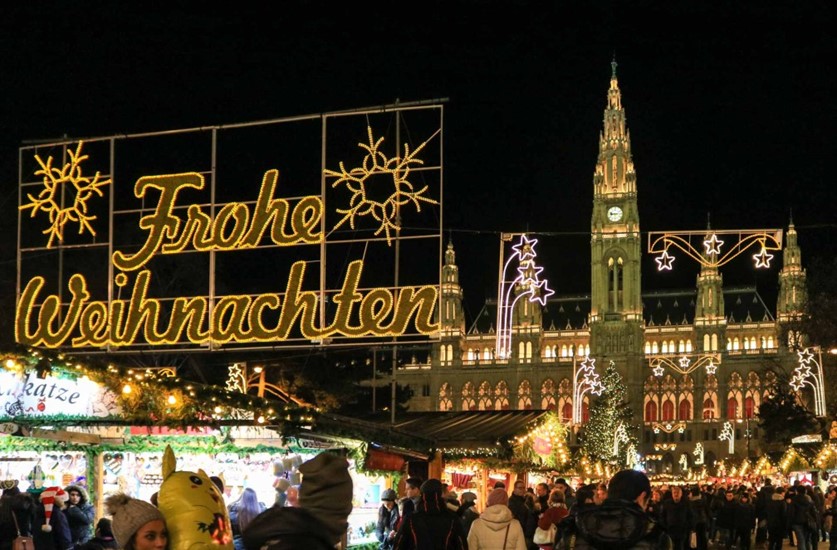 Travel insurance is very important to protect your trip investment. Please review the recorded webinar "Travel Insurance: What You Need to Know for Your Next Trip," prepared by our partners at USI Insurance Services, for more information on travel insurance.