From NIU student to Amazon Music Showrunner, Kevin Eugee Wilson, '22, Never Gave Up



By Eva Richards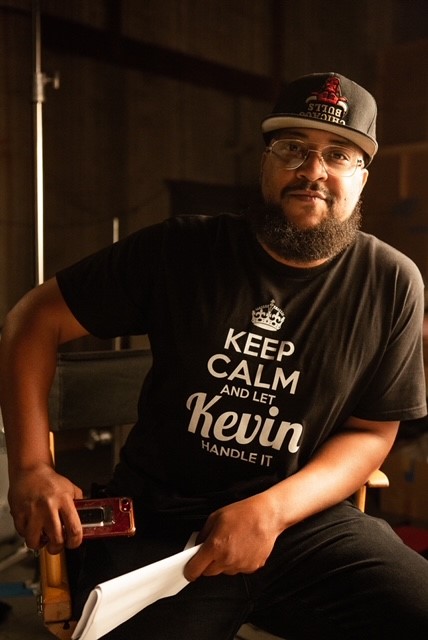 Kevin Eugee Wilson, '22, works as a showrunner for Amazon Music.
Growing up on the south side of Chicago, in the Beverly and Englewood areas, Kevin Eugee Wilson was always interested in television, singing, dancing and acting.

"I guess I was into anything in entertainment really," he said. "I always knew I wanted to work in the entertainment business. I just thought it would be in front of the camera."

Today, after attending NIU for media studies in 2002 and working his way up in the television industry in Los Angeles for the past decade, Eugee Wilson has realized his dream. As a showrunner for Amazon Music and as CEO and executive producer of his company, Sylver Lining Media Group, he is busier than ever bringing television content to viewers around the world.

In 2022, he completed his bachelor's degree in media studies, achieving another of his all-time goals.

"There is always something new and different going on for each project," he said. "But I create what you see on your TV screen, from concept to actual viewing. Everything you see on screen has to be produced down to the second. From creating and signing off on set design, crew, budgets, creating the scripts, finding the locations and studios to shoot at, going over all the paperwork, filming permits, meetings, more meetings, and meetings about the meetings… The list goes on and on. Of course, I have an entire team working on these projects who help me facilitate all the moving parts that never stop moving."

Sylver Lining Media Group is a full-content creative production company, with shows that have been sold and are currently streaming. There, Eugee Wilson oversees every aspect of the company, creating show concepts and ideas, pitching new projects to major networks, studios, venture capitalists and streamers.

"A major part of my position at SYL Media is acquisition and bring in revenue for future shows and projects. 'Laugh Tonight with Damon Williams' was one of my company's first major shows that was ultimately created, produced and green lit for viewing," Eugee Wilson said. "You can catch that on the urban Netflix called 'UrbanflixTV.'"

There is a lot of excitement around some upcoming projects that Eugee Wilson has in the works, including a big stage music competition show coming soon.

"I worked on NBC's The Voice for several years in the past decade, so it's exciting to get back to the music competition show world," he said.

While Eugee Wilson has since solidified his career, he was once a teenager with only his dreams. Coming to NIU allowed him to gain the skill and direction that propelled him forward.

"My experience at NIU was unforgettable. It was so much fun," he said. "I truly learned a lot during my years at NIU—not just academically, but I also learned a lot about myself, time management and confidence. I came in to NIU as a kid and left as a man."

Eugee Wilson credits the media studies program with showing him that working in the media field was something he could do long-term. He also had the opportunity to be the program manager for the NIU radio station, which gave him precious experience with on-air production.

"It all came together and made sense," he said.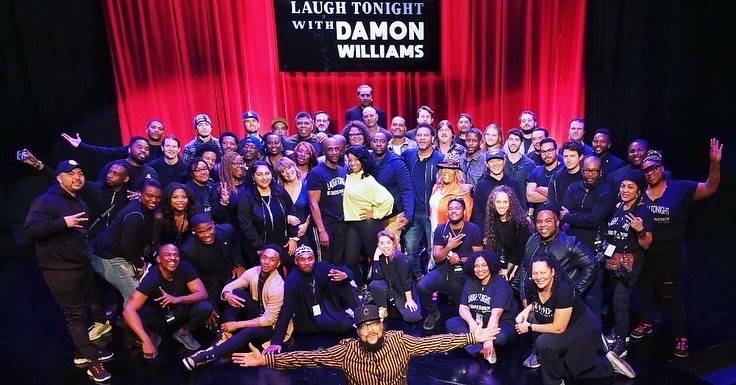 In 2002, Eugee Wilson worked for WGCI radio and Live Nation, as well as other odd jobs in Chicago, before making the move to Los Angeles. He would also work on any productions that would film in the city at that time, including music videos, any TV shows that came to town, as well as films like the Batman and Spider-Man film series.
"I was a director's assistant on those projects. However, I knew I needed to make the leap to Los Angeles to really get my career going in 2009," he said.

Even with those exciting opportunities, Eugee Wilson struggled to make his dream work.

"After leaving school in 2002, Sept. 11 really put a damper on finding a job fresh out of school," he said. "I couldn't pay someone to hire me! So, of course, work was slow for everyone in the country. Even in radio, you are like a freelance worker. There isn't always work every day. Your schedules are all over the place, so you have to find ways to fill in the gaps. I found that by working a corporate job during the day and working on TV and film sets and at the radio station by night and on weekends."

Once in L.A., Eugee Wilson simultaneously worked in corporate roles to keep the lights on while building his entertainment resume.

"It was a huge struggle when I first got to Hollywood. I'll never forget that plane ride over," he said. "I didn't know anyone, had nowhere to live, no job, only $500 in my pocket, and no car. Yes, looking back it sounds crazy, but what I did have was hope, a dream, and major determination. Failure was not an option."

There were many times Eugee Wilson wanted to pack everything up and move back home to Chicago.

"I said that I wanted to leave every day for the first two years. But around that third year, I started to get in my groove. I'd been working on shows and networking meeting some amazing people. The very first show I worked on was a Ryan Murphy show, a spin-off of his hit show at the time, "Glee." This show was called "Glee Project." It was a reality show for those who aspired to have a role on "Glee." That one show snowballed in to work for the next few years and gave me a network of some really great colleagues who pioneered reality TV!"

Today, Eugee Wilson's resume includes work on countless shows in reality TV, scripted shows, commercials, award shows, and live television specials.

"If there's one thing I've learned about working in entertainment is that it is always ever changing, and that is what I love about it. I'm not a fan of repetition," he said.

While it hasn't always been an easy road, Eugee Wilson says it has been worth it.

"My work is important to me because I've always known and realized that a lot of times people need a way out—a moment to take their mind off their daily tasks and situations at hand," he said. "That's what my work provides. It gives us time to emote and time to feel something different than what we've been going through all day. Even if you had a great day, turning on the TV always can make you feel even better after watching your favorite show. That's fulfilling to me. If I can create something that starts in my brain, and you get to watch it and have opinions about it—good or bad—that gives me fulfillment."