New Law Grad Madisson MacIsaac, J.D. '21, Specializes in Elder Law


By Eva Richards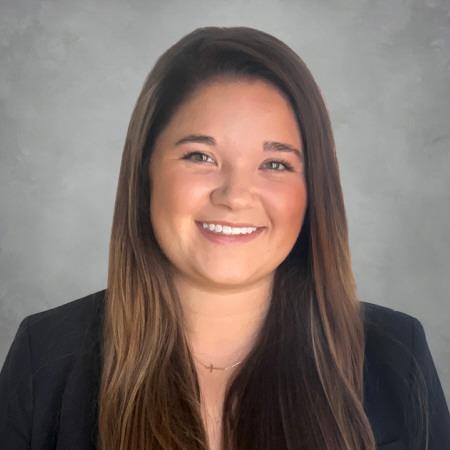 Madisson MacIsaac, J.D. '21, credits NIU with focusing on the practical aspects of being an attorney.
When Madisson MacIsaac, J.D. '21, was growing up in Virginia Beach, Virginia, she filled her hours with mysteries.

"As a kid I always loved mysteries and crime shows and spent most of my childhood reading Nancy Drew and the Hardy Boys books," she said. "If I wasn't reading, then I was out playing sports! I did a little bit of everything but concentrated on field hockey, lacrosse, and soccer.

When her teen years came, MacIsaac's family had relocated to Glen Ellyn, Illinois, and her passion for whodunnits led her to imagine a career in criminal law. She first earned a bachelor's degree in international relations and affairs from the University of Alabama before enrolling at NIU's law program.

"I went to NIU for my J.D. because it was close to home, and I felt like it was a more collaborative law school than some of the others I had toured," she said. "I really wanted to focus on learning how to eventually be a great attorney, but not at the expense of relationships I could have with the professors and other students."

She noted that she met many amazing friends and mentors at NIU, while still maintaining the competitiveness that law schools are typically thought to have.

"NIU prepared me a lot for practicing law, and I think the focus they place on the practical aspects of being an attorney, such as reading case law and writing briefs and pleadings, has been the most helpful experience I could have asked for," MacIsaac said. "While the theory of law is important, especially for the Bar Exam, it would be so easy to have neglected teaching the skills we would need to practice as attorneys, but that was not the case."

For example, MacIsaac remembered that Professor Robert L. Jones' Civil Procedure class had students take a simulated employee sexual harassment suit all the way from the initial consultation, in the beginning of her first semester at law school, through their complaints and responses by the end of the second semester.

"It is the details like that that really helped me to learn early on that being an attorney is not all books and theory, and it prepared me for practice after the Bar Exam," she said.

While her experience of in-person learning at NIU Law was cut short, due to the COVID-19 pandemic, MacIsaac has many good memories of the program.

"I truly had an amazing time even while entirely remote," she said. "The NIU Law School does host fun events during the school year, like Casino Night in the fall semester, where the professors actually deal the students cards—don't worry, no real money is used—and it's a fun cocktail party for students and their guests. In the spring, the school also hosts the Barrister's Ball, which is a formal-attire event, and each Thursday night is "Bar Review," which is really just a hangout for the students."

Since earning her J.D. in 2021, this self-proclaimed "beach girl" has returned to Virginia Beach and is working at Hook Law Center. As an elder law firm, the practice focuses on estate planning, estate administration, long-term care planning for Medicaid eligibility, guardianships/conservatorships, and even some financial planning.

"As a new attorney, it's been amazing being able to learn so many different areas at one time. The shareholders and the other employees are all amazing and have been so patient and helpful with me trying to learn the ins and outs of Elder Law and their office policies and practices at the same time," she said.

While elder care law is not the criminal courtroom in which MacIsaac once imagined she would work, she has learned there are some important similarities about the work that really fulfill her.

"I never saw myself working in this area of law; instead I always thought I would go the route of criminal prosecution, but I have really enjoyed my time here. I have found that I like elder law a lot more than I could have anticipated," she said. "The appeal of criminal law to me was the innate aspect of helping somebody who was going through a terrible time in their life, and I have found that practicing elder law is similarly centered around helping people through stressful times. Many of our clients, no matter what specific service they need, come in because they have suffered some kind of loss, tragedy, or health scare. In that sense, I am still helping clients through extremely hard times in their lives, and that is what is fulfilling to me."

MacIsaac's daily work consists of a wide variety of activities, including going through a file and drafting trusts, wills, powers of attorneys, advanced medical directives and deeds. Other days, she spends hours going through IRS Tax Forms and Accountings for Estates or drafting guardianship petitions to file with the court.

MacIsaac does not mind doing the detective work required to help each client meet their specific needs.

"It's never the same, and each client has a slightly different need that they would like to have addressed," she said.

With such a bright future in her chosen field of study, MacIsaac cannot help but reflect on how she arrived as an elder care attorney.

"Overall, I had an amazing time at NIU and am so grateful for everything the Law School provided me with, and for the incredible friends I made while there!" she said. "NIU Law has influenced my success a ton just through how much they truly care about their students and eventual attorneys. The professors and the administration really make it a point to go out of their way to check in on us regularly, see how we're doing, and get to know us outside of the classroom. We're not just numbers to them, they genuinely care about us."

MacIsaac cites special opportunities offered through the college that made a huge difference in her journey.

"They offer classes designed to teach Bar strategies," she said. "They also help us to develop professional contacts through networking events to increase our likelihood of employment. A number of the student organizations will host outside agencies and firms to introduce the students to them, and they give students a space to ask questions about a career that they may be interested in.

"I think that, in every way, NIU helps its students in succeeding on the Bar Exam, succeeding in obtaining employment and extending professional circles, and in being a competent and respected attorney."