Joshua Aubey, '99, Helps Older Patients as Compliance Officer at WellBe Senior Medical


By Eva Richards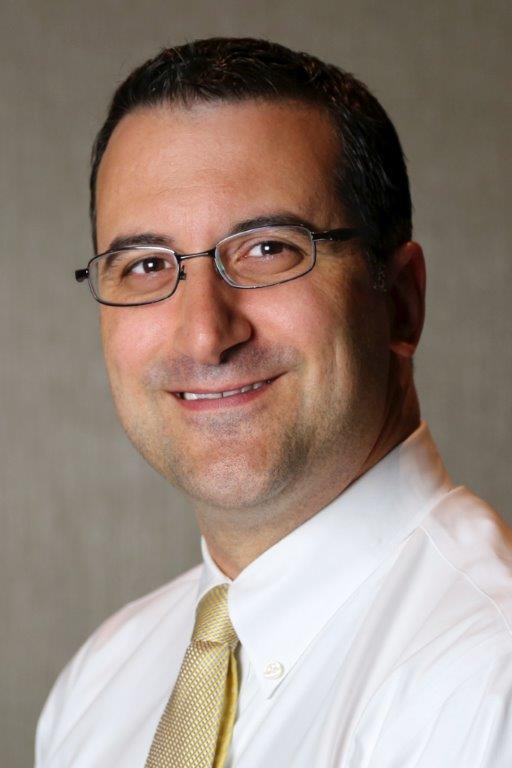 Joshua Aubey, '99, credits living in the Evans Scholars House with setting him up for success.
For Joshua Aubey, who earned his accountancy degree from NIU in 1999, his work in healthcare has always come back to the patients.

As compliance officer for WellBe Senior Medical, he helps keep the company's patients safe by ensuring compliance with important healthcare rules and regulations—a role that is more important than ever.

"The best part of my job is working with patients," he said. "I ensure that they get the best in-home care while protecting their private information. I enjoy hearing their feedback on how our services have positively impacted their daily lives. It is very rewarding to know that I am part of a knowledgeable team that is offering an alternative method of getting personal healthcare."

WellBe Senior Medical is a healthcare provider serving disadvantaged, frail and homebound Medicare beneficiaries. Its clinical staff treats patients in their homes during times that are most convenient for them. As compliance officer, employees can contact WellBe's 24-hour compliance hotline with questions, patient complaints, and potential compliance issues.

"I work with physicians and nurses in each of our markets to draft new policies and procedures, while analyzing and reporting top business risks to senior leaders," Aubey said. "The most challenging part of my job is keeping up with healthcare laws and regulations. Each new regulation requires coordinated internal projects that involve many discussions with clinical operations, IT, human resources, legal, accounting, and marketing. This is where project management skills are so important in my role so that I can start the change process and eventually pivot the organization to get into compliance."

Aubey's work is fulfilling because of its impact on the highest-risk patients.

"(Our patients) receive quality healthcare and live happy, comfortable lives," he said.

Aubey has a personal connection to the care WellBe gives, having seen firsthand the power of healthcare access, as well as the tragedy that comes with limited access, earlier this year.

"We lost my father-in-law suddenly to COVID-19, while he suffered at home waiting for a COVID test result so that he could be admitted to the hospital. I truly believe that if he had access to the type of care WellBe provides, it would have made a world of difference," Aubey noted. "Coincidentally, I was approached to take my role with WellBe shortly after he passed away. My wife and I took it as a sign that this is where I belong."

Aubey's journey to his healthcare role began more than two decades ago, when he decided to attend NIU.

"I grew up in Aurora, Illinois. I went to high school at West Aurora and caddied at the Aurora Country Club," he said. "Growing up on the golf course and interacting with local business executives was a rewarding experience and motivated me to pursue an accounting program in college. I earned the Chick Evans Scholarship from Western Golf Association because of my work at the Aurora Country Club, and I was thrilled to learn that I could use the scholarship to attend Northern Illinois University."

Aubey was drawn to NIU because of its accounting program's reputation as one of the best in the country.

"Accounting instructors at NIU are top-notch, and I feel that the program prepared me to not only pass the CPA exam, but it also gave me perspective on how to be a good business leader," he said. "Students learn how companies operate and how to audit different functions to ensure compliance with company policies, rules and regulations. I find myself leaning on lessons from these courses often in my career as I approach new and unique challenges in the business world."

After earning his degree, Aubey enrolled in The John Marshall Law School, which is now part of the University of Illinois at Chicago, and passed the Illinois Bar, while working as an internal auditor.

"I figured companies could benefit from having a leader knowledgeable in business concepts, operations, and legal requirements," he said. "After law school I found my calling in healthcare, which is one of the most highly regulated industries in the country."

Aubey interviewed for his first job as a healthcare internal auditor the day after his first child was born.

"It was an interesting experience for my wife and me. I changed into my suit while in the hospital, after changing my son's diaper," he said with a chuckle. "From there, I moved into compliance when a hospital system in Kansas was interested in my background. We eventually moved back to Chicago where all our friends and family live."

Aubey credits much of his life success to what he has learned in the classroom, but he notes nothing was more significant for his career preparation than living on campus.

"As much as education is important, it was living in the Evans Scholars House that set me up for success," he said. "Living just off-campus in the house brought many great memories of NIU that I will forever carry with me. I truly believe that the relationships I built and life skills I learned while living with such a diverse group of hard-working individuals really set the bar for me in life. I am forever grateful to have received the Evans Scholarship to NIU and believe that it is an excellent program to open doors for individuals like me."

Having settled into a fulfilling career that he loves, Aubey won't soon forget where he got his start.

"I often take my family back on campus and my three kids enjoy walking around the lagoon as I relive fond memories of my time at NIU," he said.