Michelen Miller, M.P.A. '01, Earned Master's Through 'Fanny Ruth Patterson's Legacy'


By Eva Richards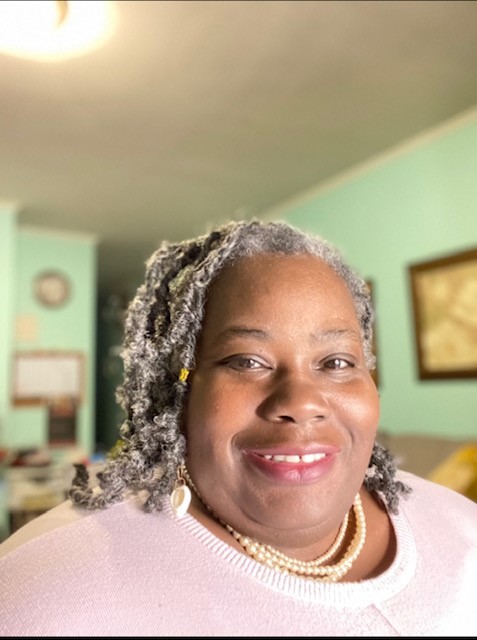 Michelen Miller, M.P.A. '01, is the managing director of financial planning and analysis at Start Early, a nonprofit in Chicago.
In Michelen Miller's Wicker Park neighborhood, many of the families—like her own—were too focused on making ends meet to think about putting their children through college.

"When I grew up, my family was poor. I enjoyed learning and school was a great outlet for me to absorb information. I read a lot as a child, but I didn't have many outside interests because I mostly focused on survival at that point," Miller said. "In high school, teachers and other people were encouraging me at school. I can't say I thought about college when I was younger, but I was encouraged to attend a high school college fair that sparked my interest in pursuing college."

Miller became increasingly active in academics, including with the Academic Decathlon Team and the Principal Scholars Program at Roberto Clemente Community Academy, where she graduated in 1993.

Having made a stellar academic reputation for herself, Miller enrolled at Augustana College in Rock Island, Illinois, where she earned her bachelor's degree in sociology and public administration.

"That's how I learned about NIU's Master of Public Administration Program. A recruiter from NIU came to Augustana, and I started to question whether I wanted a career in social work or some other type of public service work. For me, the M.P.A. was of great interest."

During Miller's senior year at Augustana, she had an internship at a nonprofit, working with teen parents. This internship led to a two-year role as a case manager at Bethany for Children and Families in Moline, Illinois.

"That experience truly helped me to realize my interest was not in direct service with children and families. It opened my eyes that there are other ways to work in human service areas, on the administration side of things," she said.

A couple years later, Miller enrolled in NIU's M.P.A. Program. Through the program, she was also able to intern at the Regional Access and Mobilization Project in Rockford (RAMP), where she directly supported the organization's executive director, who was also an NIU M.P.A. alumna. At RAMP, the focus was on people with disabilities, and this internship provided Miller with a broader organizational persective and introduced her to the importance of policy for nonprofits.

"At NIU, I enjoyed academic, internship and mentorship experiences. I was working with an alumnus who helped to support me and develop my skills. I had a sounding board about what I was experiencing in the internship, which helped me to grow as a communicator and in partnership-building with people. It also helped me to further value diversity, all different sectors of life, work experiences and ethnic backgrounds. Illinois is diverse as a state, and people may be dealing with issues in rural areas, suburban areas, or within the city of Chicago. Being around diverse peers and faculty was incredible for my growth and perspective."

Of course, all of this was possible because of the financial support Miller received as a graduate student. As a recipient of the Fanny Ruth Patterson Scholarship—a scholarship awarded each year by the Black Alumni Council in honor of the first African American student to complete a degree from NIU—Miller was able to take on the financial responsibilities that came with an out-of-town internship and never worry about whether she could afford to take the opportunity.

"It made a huge difference when I was in grad school because I was interning in Rockford and I was on campus in DeKalb," she said. "Although the internship was paid, it was not highly paid. The scholarship helped me with the transportation cost, so I could participate in my internship, traveling three days a week. It definitely helped to make the opportunity more affordable, and I didn't have to worry so much about how I would get there and back. I could focus on other things, like studying."

Miller noted that her time at NIU helped to develop her self-assurance in her field.

"I felt very prepared going into the workplace and going to into nonprofit administration. I think NIU helped me to feel confident," she said.

Today, Miller is the managing director of financial planning and analysis at Start Early, a nonprofit in Chicago that advocates and provides early childhood education.

"I have been at one company since leaving NIU," Miller said. "Start Early's job offer came to me before I graduated, and I have been here 21 years. I am now in my eighth role, and I have definitely progressed significantly, starting as a budget analyst and working my way up to managing director. Today, I oversee a team of a dozen finance professionals."

Seeing how far she has come from her humble beginnings, Miller credits the Fanny Ruth Patterson Scholarship with allowing her to make strides forward in her career.

"The Fanny Ruth Patterson Scholarship means a lot because of the legacy of Fanny Ruth Patterson, as the first African American student to complete a degree from what would become NIU. It's important to preserve the legacy," Miller said. "NIU is and was a very diverse campus, and, for many people, college requires many pieces coming together to make it affordable. I am proof that these scholarships make a difference, and any donation to the Patterson scholarship will help make college more affordable for the next generation of hard-working students."

The NIU Foundation is raising funds to ultimately help the Black Alumni Council fund the Fanny Ruth Patterson Scholarship in perpetuity. Click here to learn more and to give.