New partnership formed between NIUAA, NIU STEAM for STEM Cafes


By Tony Scott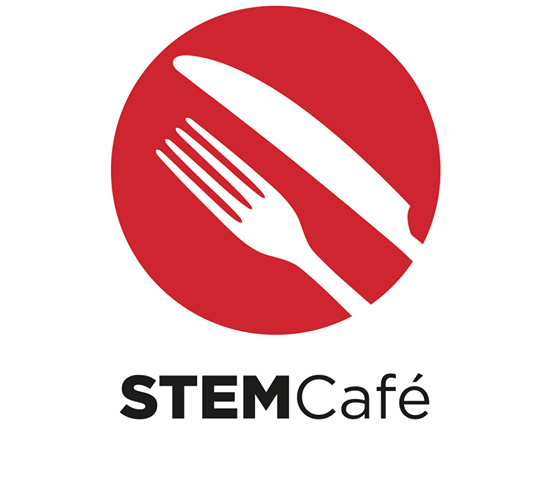 NIU STEAM is partnering with the NIU Alumni Association to host its immensely popular monthly STEM Cafés beginning in October, STEAM and NIUAA officials announced today.

STEM Cafés are fun, casual gatherings where adults can eat, drink and discuss the latest scientific research with NIU-connected STEM professionals. Recent STEM Café topics have included climate change, space exploration, food innovation, and economic inflation.

The new partnership with the Alumni Association will strengthen the connection between STEM Café events and alumni who are curious about the world around them.

"I'm very excited to announce the Alumni Association's partnership with NIU STEAM in hosting these invaluable STEM Café events moving forward," said NIU Foundation Executive Director of Operations and Alumni Relations Reggie Bustinza. "STEM Cafés are opportunities for our alumni and the public to connect with NIU's in-house experts on issues that are meaningful to them as world citizens."

STEAM Director Kristin Brynteson said, "We are very excited to welcome the NIU Alumni Association as a STEM Café partner. We both share the goal of building relationships with the NIU community and NIU alumni and together we can do even more. With their support and involvement, we will continue to connect the NIU Community, including our alumni, to the amazing work that is happening on campus and engage in meaningful conversations about the topics that impact all of us."

Judith Dymond, Director of Development for the Center for P-20 Engagement and NIU STEAM instructor, said, "It is our objective to connect the greater community to the latest research and hot topics, highlighting NIU's contribution toward solving the critical issues of today and tomorrow. Having alumni support is extremely important because we do not charge for these events, ensuring this information is accessible to all."

Alumni are welcome to suggest topics and hosts for future STEM Café events, Dymond said.

"Many of our attendees are alumni who value keeping abreast of the latest research. We value their suggestions for topics and connections to experts in the various fields," she said.

NIU STEAM and the NIUAA will host two STEM Cafés in October.

"Canine Science and the Power of Dog-Human Bonds," on Wednesday, Oct. 5, will explore the rise of canine sciences, the power of positive reinforcement training and what dogs can teach us about being human. The program will feature Keri Burchfield, Ph.D., NIU professor of sociology, and Lisa Boland, a certified dog trainer and head of the Mission Program at NIU.

"Mechatronics: From Robots to Self-Driving Vehicles," on Wednesday, Oct. 12, will feature two experienced engineering professors - Yueh-Jaw (YJ) Lin, Ph.D., NIU Mechanical Engineering Professor and Director of Mechatronics Engineering Program and Peter A. Lin, Ph.D., Engineer and NIU Visiting Professor in the Mechatronics Engineering Program – discussing the mechatronics design process, the profession of mechatronics engineering and how mechatronics are making a difference in our everyday lives.

Both STEM Café events will take place in person at Fatty's Pub and Grille in DeKalb, Illinois.

STEM Café events are made possible with financial support from Thermo Fisher Scientific and Bayer Fund.