Chicago Muralist Nora Balayti, '06, Tells Stories on a Large Scale


By Eva Richards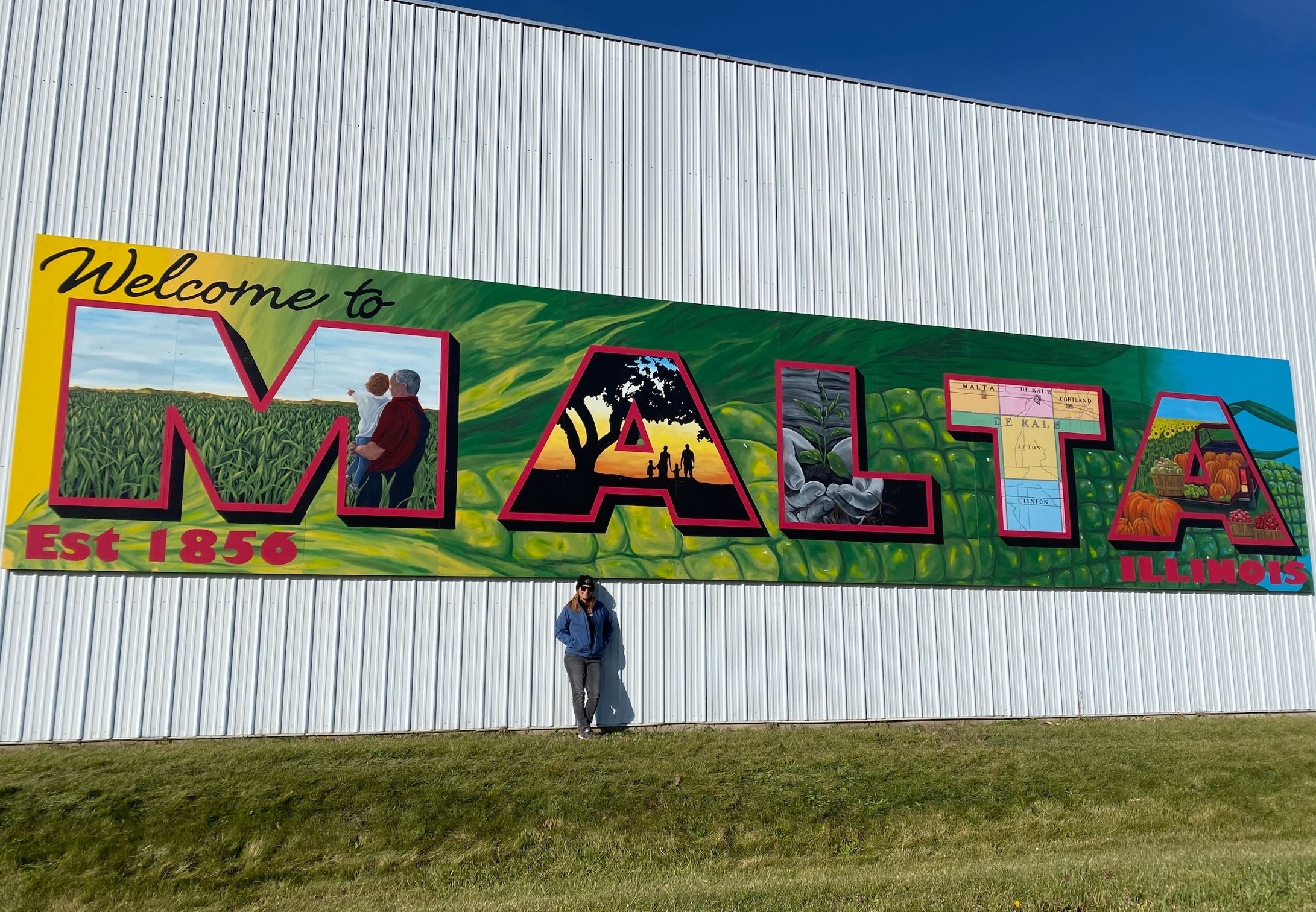 Nora K. Balayti, '06, recently designed and installed a large mural on Route 38 in Malta, Illinois, which is set to become a local landmark.
To Nora Balayti, '06, being a part of a tight-knit community has always been an important part of her life.

Born in Dixon, Illinois, she moved to the suburbs of Atlanta as a young child, only to return to the Dixon area, where she stayed until college.

"Community is everything," she said. "After living in the city (Chicago) for 12 years, I really appreciate coming from a smaller community. People really love to support each other and making true connections is what life's all about. Many of my traits and values come from these smaller communities."

Growing up, Balayti was always drawing and making things, often winning local coloring contests.

"My Dad worked as a house painter for more than 40 years, and I worked with him a lot during my summers in high school," Balayti said. "Because of this, I received an early education on paints and processes that I would definitely use later on in my mural work."

Balayti was also very active, racing mountain bikes cross-country on a sponsored team for Trek and Volkswagen. She played soccer, softball, volleyball and basketball, and snowboarded.

When it was time to decide a path after high school, Balayti was admitted to NIU through the CHANCE Program, and enrolled in art classes. She set her sights on DeKalb after having visited older friends who were students at NIU, and she felt connected to its familiar location and the campus' eclectic vibe.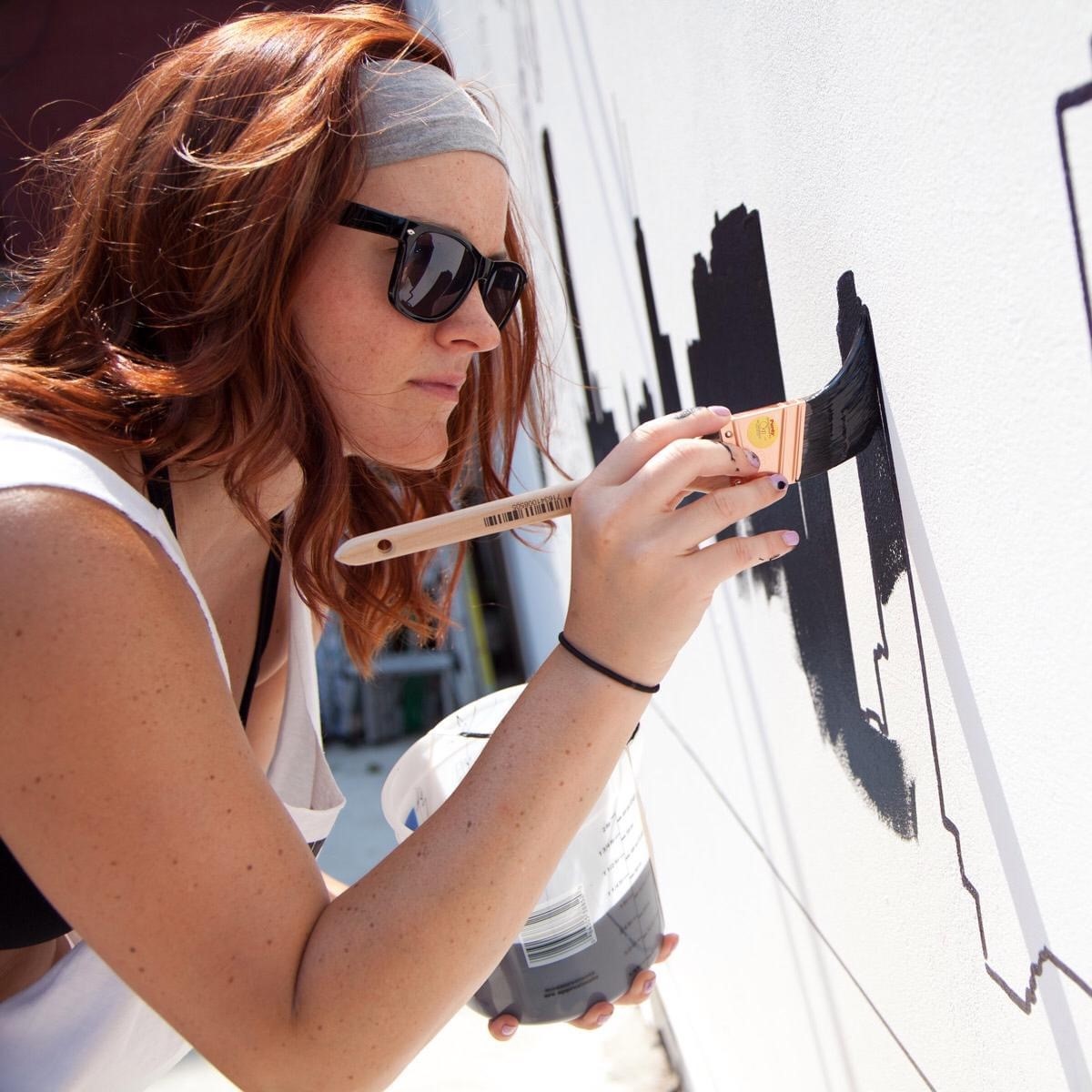 "It's not always easy to get young people to realize that, if you want something, YOU have to go after it," Balayti said. "No matter what stands in your way or the challenges you may face, perseverance and persistence is key. I realized that early on in my tenure at NIU. Being an art major, I was able to take all types of classes in different mediums. I think learning to work with lots of various materials and learn from different artist professors was really enlightening when it came to what kind of work I wanted to pursue."

While Balayti's passion for art was always with her, it took her some time to find out how to make her art into a thriving business.

"At NIU, I worked as a bartender/server, mostly at Fatty's. Soon after graduation I moved to Chicago and started working in the bar/restaurant industry," she said. "It wasn't until an industry friend of mine opened a grilled cheese restaurant in 2011 and asked me to paint some murals, that I had the idea for Nora Kate Paints, my business. That job led to many more jobs. Being a bartender in Wrigleyville at Murphy's Bleachers led to many connections. For almost a decade, I would tend bar when the Cubs were in town and paint murals while they were away. I also worked as a substitute teacher in the off-season."

For the last decade, Balayti has made the rounds painting murals for various businesses and community organizations across Chicagoland, making a name for herself with her versatile design skills and attention to detail.

Last spring, Balayti was referred by a friend to the owners of Jonamac Orchard, in the Village of Malta, Illinois, who then passed her name to the Malta Seedling Committee—a grassroots community planning committee—that was seeking submissions for a village mural.

"I was asked to submit a design, and after considering what they were looking for, I decided to give it a go," she said. "I had always wanted to do a "welcome to" mural and, being familiar with the area, I believed I had a good sense to project the visuals and values they were trying to portray."

Balayti was chosen for the Malta mural and began work this fall, noting that the best part of the project has been the people who are always happy to help.

"My Dad has been a major help since I moved back to Dixon in 2018. He knows how badly I've wanted to paint for a living, and he has helped me with materials, processes and even pricing properly. I'm very grateful to have parents that supported me and pushed me to do what makes me happy," she said.

Community members from Malta and surrounding areas attended the ribbon-cutting ceremony and installation of the mural in October. Balayti's large-scale mural, which displays bold imagery and vibrant colors, can be seen along Route 38 in Malta. The mural's artistic representation of Malta's agricultural roots also depicts the importance of families and the generations of residents who have built a strong community. At the center of the mural, a seedling is being cradled tenderly in a pair of hands representing growth and future endeavors in the village. With its impressive size, the mural stands out on the Lincoln Highway and is set to become a local landmark.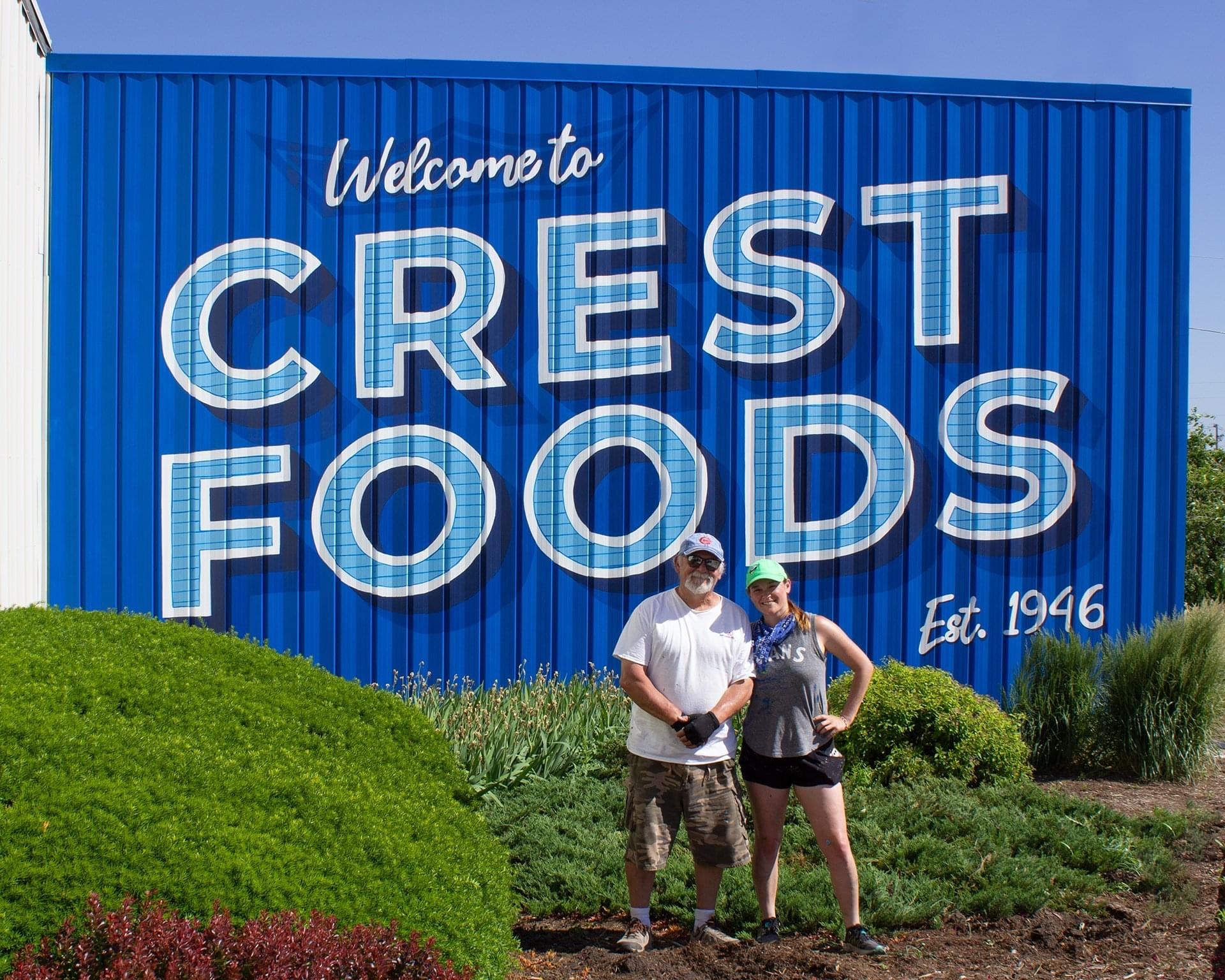 "It's incredibly fulfilling to me to do projects like this. It's one more thing that brings people together and makes them feel a part of something," she said.

In addition to her mural and sign painting business, Balayti keeps busy by playing competitive disc golf through the Professional Disc Golf Association. She and her fiancé Brent Reuter have built five courses in five years through the disc golf club they co-founded, Rock River Disc Golf, which is sponsored by three companies.

Looking back on her journey, Balayti is proud to have developed the things she is passionate about and establishing herself in a business she loves.

"If someone had asked me when I was a child, 'Nora, what do you want to be when you grow up?' my response would've been 'an artist or an athlete,'" she said. "I know a lot of young people, and some not so young, who are sort of lost in their careers. They don't know or don't like where they are at and are not sure what to pursue. To them I would ask them 'What did you want to be when you were little and why?' I believe, at our core, we are still those dreamy, bright-eyed, bushy-tailed kids, ready to explore, learn and take on the world. If we can satisfy that kid in us as much as possible, I believe we will be happier overall."