Jeremiah Joyce, '66, Looks Back on Life in Politics, Public Service in Memoir


By Tony Scott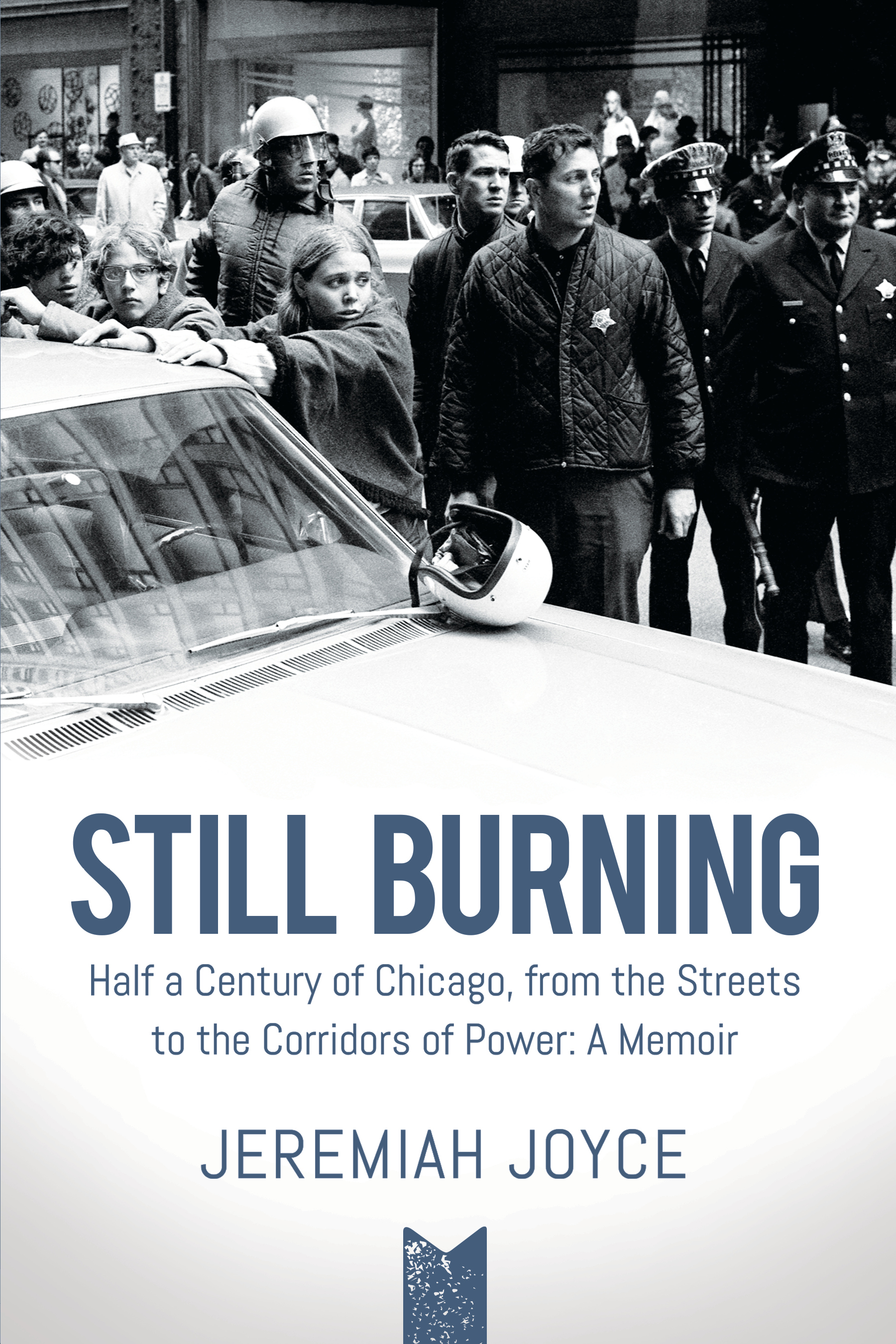 Jeremiah Joyce, '66, recently published a memoir of his life in politics and public service.
When Jeremiah Joyce, '66, was growing up on the South Side of Chicago, he didn't have a plan to go to college.

Joyce was the son of an accountant and a homemaker, with three brothers and three sisters, and had a job as a bricklayer after graduating high school. But he knew that he would be laid off seasonally, and thought getting a college degree would ultimately be a good idea.

"We used to get laid off in the winter, and I thought, it might make a lot of sense to get a college degree," he said. "My intention was, I would become a teacher, then in the summertime I could lay brick."

Joyce earned a teaching degree from NIU, and ultimately became heavily involved politically in the City of Chicago and State of Illinois, as a Chicago police officer, a Cook County prosecutor, a Chicago alderman and later as an Illinois state senator.

Joyce's life and political journey is laid out in a memoir he recently published called Still Burning: Half a Century of Chicago, from the Streets to the Corridors of Power, available in soft cover and hardcover from Wisconsin-based Little Creek Press.

As to how he came to attend NIU, he had a friend from the neighborhood working as a graduate assistant at NIU and he visited him and the campus. He was hooked.

"It was an unbelievably beautiful campus," he said.

Joyce said he had an impactful, positive experience while a student at NIU.

"I had great teachers, great professors at Northern during my time there," he said.

Among the professors he recalled had an impact on him were history professors Robert W. Schneider and John H. Collins, and education professors John H. Johansen and James Johnson.

Joyce recalled that the University at the time was primarily known as a teacher's college, but that while he was there, NIU underwent enormous growth. The Holmes Student Center, Faraday Hall, Graham Hall and Anderson Hall were some of the many buildings constructed across campus in the early to mid-1960s.

"It was much smaller when I went there, and it was primarily for schoolteachers," he said.

After earning his degree from NIU, Joyce began teaching high school history full-time, but found out about teachers who would join the Chicago Police Department to become juvenile officers.

"That had a lot of appeal, so that was what I did," he said.

Joyce would ultimately join the police department's Gang Intelligence Unit, working as an officer for six years. While on the job as an officer, he took law school classes, graduating with a juris doctor from DePaul University. He would join the Cook County State's Attorney's Office as a prosecutor for the criminal division.

Joyce said that in the 1970s, racial demographics in Chicago neighborhoods were beginning to change but legal segregation due to redlining and other racist policies still existed. He was elected in April of 1975 as an alderman, representing the 19th Ward on the city's southwest side, and said he fought to ensure the long-term viability and successful harmony of an integrated neighborhood.

After one term as alderman, Joyce ran for a seat in the state senate and started his term in 1979. He served in the state senate until 1993. He said that as a state senator, he was involved in helping state universities get their fair share in appropriated funds.

"Back when I first started as senator, it was a challenge to spread out the appropriations equally amongst the various Illinois universities," he said.

After leaving the state senate, Joyce continued to be involved in political campaigns and public service. In 1999, Joyce was appointed to the NIU Board of Trustees. Joyce was a member of the NIU Board of Trustees when John G. Peters was hired as president in the spring of 2000. Joyce said one of the reasons he liked Peters was because he understood the legislative process.

"I wanted someone who would understand the legislative process and for me that was the main attraction that was on Peters' resume," he said.

Joyce would serve as a trustee until 2001.

Joyce said that when he was working as a schoolteacher, he had no idea that he had a future in politics, but he enjoyed serving the public.

"I had no intention of being involved in politics, I just sort of drifted into it, and ended up being in it for a long, long time," he said.

Joyce still looks back on his time at NIU fondly.

"Northern was very good to me, in the education they provided and the atmosphere," he said.