Michael Verbic, '92, Brings Teamwork to NIU


By Eva Richards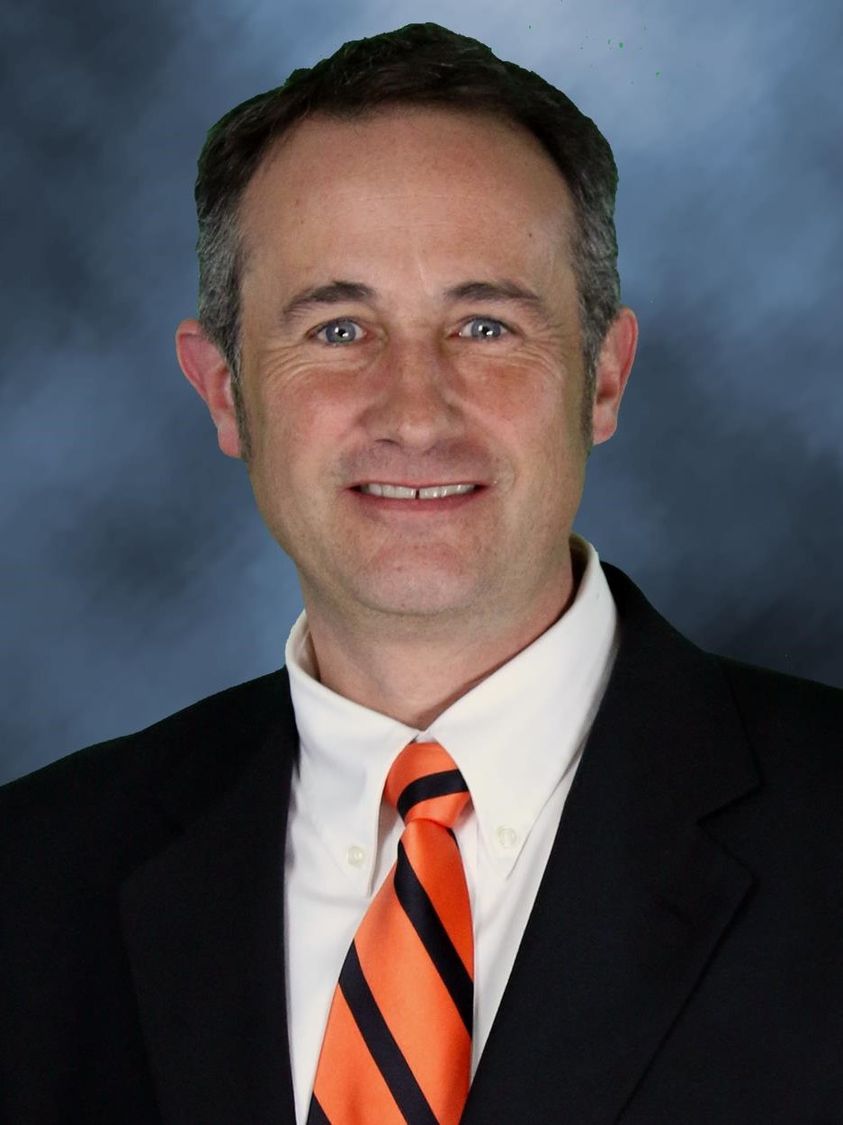 Michael Verbic, '92, serves as Chief Broadcasting Engineer for NIU.
Michael Verbic has always been a learn-by-doing type of guy.

Growing up in DeKalb and Malta, Illinois, Verbic, '92, had a very active childhood riding bikes around NIU's campus, collecting baseball cards, going sledding in the winter and running around the neighborhood with friends in the summer. His parents, grandparents and aunt exposed Verbic and his siblings to a variety of music early on, taking him to a number of live concerts, which helped establish his interest in audio and video production.

"That interest led to my goal of building my own stereo system," he said. "I pursued a paper route at the earliest age possible to save money toward the components. My first system was complete in middle school, and my friends would come over to listen to and record America's Top 40 with Casey Kasem on the radio."

Verbic enjoyed accounting and technical drawing in high school because of the quality teachers and programs offered at DeKalb High School. He was also involved in the high school newspaper, which led to his first experience recording and editing film.

When it came time for college, Verbic wanted to attend NIU because he had grown up around campus and comfortable there.

"I was immersed in the college experience throughout middle school and high school living in DeKalb," he said. "We attended many events at NIU from movies at the Student Center to sporting events at the stadium and the field house."

Still, Verbic enrolled at Kishwaukee College part-time after high school graduation and worked full-time to save money.

"Those work experiences included management and my introduction to professional audio/video services," he said. "That introduction involved engineering audio/video systems for residential and commercial developments, and I was fortunate that this employer supported my continuing education, so I completed my associate degree with an eye on going to NIU."

At first, Verbic intended to study accounting, but when his scores did not qualify him to be admitted to the Department of Accountancy—one of the nation's best programs—he had to make a difficult choice. After giving it thought and accepting great advice from NIU advisors and his employer, he chose marketing, based on the opportunities he might find in his work.

"The educational experience I received at NIU was invaluable," he said. "Our classwork included working among teams on different projects including a simulation of running an actual company," he said. "It was through these experiences that I better developed my ability to help build consensus among a work team leading to accomplishments that would have not otherwise been possible."

When Verbic earned his marketing degree, the decision provided fruitful. He received a promotion into general management with his employer, Knodle's Electric, immediately following graduation.

"My NIU education was extremely influential, due to the quality of instruction and the real-world experience of my teachers," he said. "The faculty had my best interests in mind and cared about my next steps after college. Some of them checked in with me after graduation and continued to be available with career advice."

After earning his degree, Verbic returned to NIU as a student-at-large in pursuit of a graduate education in sport management, hoping to combine his love for marketing and sports. During that time, he was recruited by an audio/video contractor, Quintessence Audio Ltd., and accepted a position too far away to continue his education.

"This was my first opportunity to work with broadcasting systems and engineering designs with broader scale," he said. "My career with that company spanned nine great years."

Next, Verbic made the decision to branch out, buying into an existing business—Home Theater Concepts—with partners. That pursuit ended after one year, as the partnership did not develop as intended, and Verbic delivered pizzas while he looked for his next opportunity.

"Little did I know that a perfect position would become available at my alma mater, NIU!" he said. "I began my career at NIU in December 2006 in Technical Services supporting the advancement of classroom technologies. I received terrific professional development opportunities along the way, which led to my next position at NIU as a broadcasting engineer. That was a rewarding role as I developed a further skillset around system design and maintenance."

A few years later, a management opportunity in Network Field Services became available, and Verbic viewed it as a great fit as the next step for his career.

"I had the pleasure of working with an incredible team with an equally incredible responsibility for keeping the network running at NIU and beyond," he said. "I grew a lot as a leader with the help of our team and understood what can be accomplished among a cohesive group."

After three rewarding years in IT Management, an ideal position—chief broadcasting engineer—became available among NIU's Huskie Vision team where Verbic had already developed a great working relationship.

"After four years, I can say that it has greatly exceeded my expectations of what this role and our team continues to accomplish," he said.

While the role is not new, Verbic and his team are constantly working on new implementations of technologies that most benefit users. His team is charged with deployment, operation and maintenance for systems that are streaming productions for NIU ESPN broadcasts, Board of Trustees meetings, NIU commencements, football and Huskie Stadium events, regional high school graduation ceremonies and special events at Altgeld Hall and the Barsema Alumni and Visitors Center among others. They are also responsible for the maintenance of the University's Campus Cable television system.

"The most rewarding part of this job is helping accomplish great teamwork," he said. "We work together on many live events and other projects over a given year, and there is nothing more satisfying than being in-step with your teammates toward a job well done. There are challenges of meeting the timely needs for live events, but the most challenging part of my role is gaining approval to replace equipment in a timely fashion. Due to budget constraints, equipment is not always replaced as soon as it should to provide optimal performance."

Lessons learned on campus have poised Verbic for leadership in the community, as well. He noted that he was greatly influenced by NIU faculty and staff to be civic-minded and supportive of his community.

"I took that lesson to heart and realized there was more I could do," he said. "In our community, I decided to first help with schools and was elected to the District 428 School Board. I became president of that board, and we grew together as a successful team toward significant policy accomplishments."

Verbic is also in his second term working as Sixth Ward alderman on the DeKalb City Council.

For Verbic, the value of both community and University work comes down to the people around him.

"I find my work very fulfilling due in large part to who I work with," he said. "Our work is critically important to the success of our students and our University."