Jasmine Wideman, '07, is Authentic Self as Human Resources VP at Sony Music Entertainment


By Tony Scott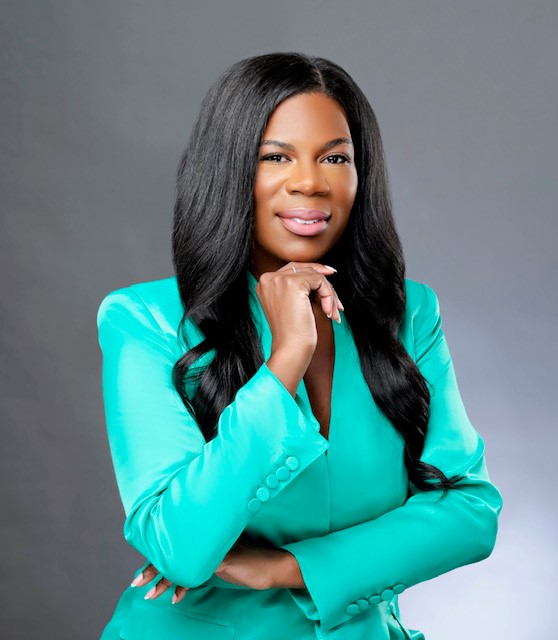 Jasmine Wideman, '07, serves as VP of Human Resources at Sony Music Entertainment
Jasmine Wideman, '07, knows the importance and value of authenticity as a woman of color in a business leadership capacity. Through her journey in corporate America, she experienced a number of organizations with very rigid cultures, which often created barriers to bringing one's whole self to work.

"There was always something about some corporate environments that were stuffy to me," she said. "Today, organizations build and grow from the beauty of differences, creating strong cultures which allow you to come as your full self. I didn't feel like I could always do that."

When Wideman, vice president of human resources for Sony Music Entertainment, shifted her career to the entertainment industry, she felt the connection between music—the freeing feeling that it provides— and the profession she loved, Human Resources.

"My journey into the entertainment industry consisted of reassessing the type of culture I wanted to contribute to, and becoming part of a culture where an organization can see the many layers of who I am," she said. "That's definitely true in the entertainment space."

Wideman was born and raised in the northern Chicago suburb of Evanston. She recalled Evanston being a close-knit town but one that was progressive and filled with exposure. She credits that exposure with a lasting impact that helped her gain success as a human resources leader.

"I remember being exposed to different art, professions, cultures from an early age, and that's been something that has really stuck with me," she said.

Her parents also grew up in Evanston, meeting in high school, but her grandparents migrated to Evanston from South Carolina and Mississippi in search of a better life and to escape the deep cultural racism of the South. Wideman and her sister were the first in their family to graduate from a University.

After applying to out-of-state colleges, Wideman was accepted to NIU, and it was an affordable option for the family, she said. She received scholarships that helped offset the cost of tuition and room and board but ultimately paid out of pocket for her education. While at NIU, she worked at the Trident Lounge in the Neptune residence hall.

Wideman remembers very vividly her very first HR opportunity for a Fortune 500 company within the Diversity, Equity and Inclusion department, which she said was an impactful experience that led her to being a human resources professional.

"I loved it," she said. "I said, this is within HR? Sign me up. This is what I want to do. It's something I'm so passionate about, I'm good at and makes a difference within an ecosystem of an organization. That's exactly what I want to do."

When asked, Wideman remembers taking an African American Studies class led by Derrick Smith. She said he was far from the traditional professor.

"We don't normally have professors like this, and Derrick had a story, and it was so relatable," she said. "For once, students were able to hear a story from someone we could relate to."

She said Smith inspired her to always be relatable, no matter what level she was at within her career.

"Whenever I have met students via career fairs or internships, I have always wanted to be that person, that visionary, that leader that is relatable," she said.

Wideman spent her first couple years at NIU living in the Neptune residence halls and was active in a variety of organizations, including the Rhythm Nation dance team and Alpha Kappa Alpha Sorority, Inc.

She said her experiences at NIU helped her prepare for life and professional success.

"I think the college experience in general shaped me for life's success," she said. "Part of leadership is having real life experiences. My collegiate experiences shaped how I lead today."

Wideman enjoys working with colleagues within her company.

"I find interacting with people the most rewarding on a daily basis," she said. "When I say people, that means the executive leadership team, employees and everyone in between."

Wideman one day hopes to experience a full circle moment, to return part-time to a college in a teaching capacity to help guide young people. She would also enjoy coaching at the professional level and tapping into her creative side, perfecting her grandmother's sweet potato pies.

"That's a big dream of mine," she said.

Wideman encourages students to be proactive in their own collegiate journey to ensure future success.

"Seek out resources," she said. "Whether it's scholarships, internships, connecting, networking, you can't just sit in a bubble throughout your experience. You must make the connections. That's what paves your way."