Madison Lonzrick, '17, Leads Fashion Merchandising for Women-Owned Tiare Hawaii


By Eva Richards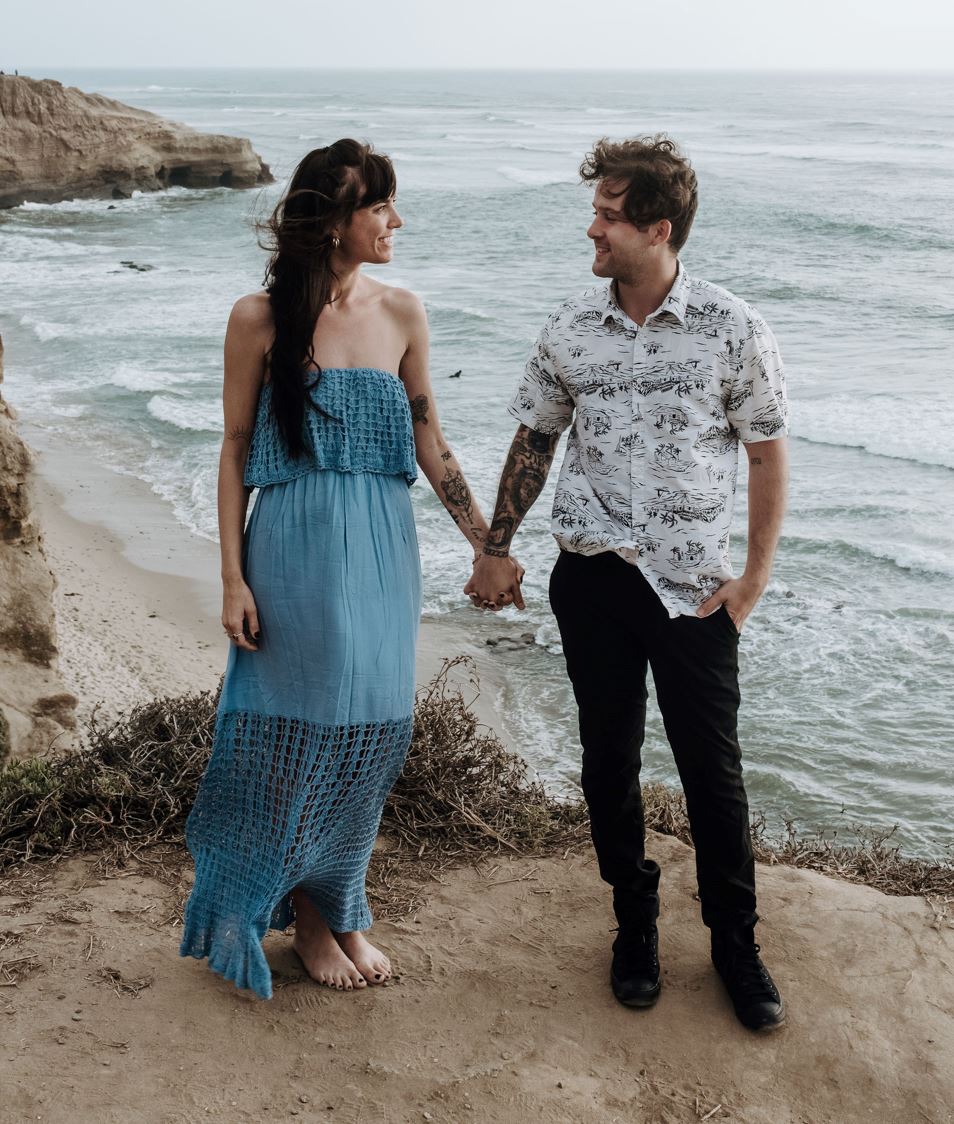 Madison Lonzrick, wearing a Tiare Hawaii dress, with her husband.
Madison Lonzrick, '17, had begun studying accounting and business administration at Aurora University when an internship changed her plans in a big way.

"After my junior year, I accepted an internship role in merchandising at Walt Disney World, and this was a pivotal moment in my career goals," she said. "I had lightly researched transferring and knew that NIU had a great fashion merchandising program. I made the jump to apply and was accepted, starting back at NIU after my internship in Orlando. It was the best decision I have ever made."

NIU was a huge stepping stone in her career, helping her to land several fashion merchandising roles, including her current role as key account manager for Tiare Hawaii.

"The fashion merchandising program helped me to learn what I would need to work in merchandising in a variety of different roles, and it truly equipped me with knowledge that I still use almost seven years later. It is so great that so much of what I did learn is applicable in my day-to-day here at Tiare."

Based in San Diego, Tiare Hawaii is a majority women-owned and -operated fashion brand, having been seen most recently in Miami Swim Week and New York Fashion Week, as well as in many major retailers like Bloomingdale's, Lord & Taylor, Revolve, and ShopBop.

"My role is to manage all of our major accounts in conjunction with our east and west coast sales teams, and I also coordinate everything from initial orders to finalization in stores and marketing opportunities," Lonzrick said. "Every day is super exciting, and I am so passionate about this brand and the team I work with, it is truly the dream job I had envisioned during my undergraduate degree at NIU."

Lonzrick's ties to NIU and the surrounding community are strong. She grew up in DeKalb, having played both volleyball and basketball at DeKalb High School. Her dad is a fellow Huskie alumnus, and her grandmother worked in the admissions office for a long part of her life.

"I was also a huge Huskie fan and was super grateful to be able to continue my undergraduate degree at Northern, just like my dad did!" she said. "I was always very interested in fashion and wearing fun and funky clothing on a regular basis."

While she was finishing my degree at NIU, she worked part-time at Carson Pirie Scott before being accepted into the department store's buying internship program at BonTon, Carson's parent company.

"I moved to Milwaukee shortly after graduation to complete my internship. I was in the women's activewear category working with brands like Under Armour, Calvin Klein Performance, and PUMA," she said. "Once I accepted a full-time position after my internship, I was placed in the Little Girl's Size 0-16 office and had a ton of fun getting to work all the vendors and private labels to create looks based on important sales trends."

When BonTon liquidated in 2019, Lonzrick was forced to decide whether she wanted to stay in the fashion industry. She enrolled at Concordia University-Wisconsin and earned her M.B.A. earlier this year. This decision further solidified her commitment to this industry and helped her to understand the kind of work she finds fulfilling.

"It is important to me to work in fashion, obviously, but working for a women-owned company is also so important to me," she said. "Our designer and owner, Jane Hoskins, is such an inspiration to me because she leads with so much kindness and compassion and, to me, that is the key to both life and work."

At Tiare, Lonzrick analyzes and chooses the best assortments from their collections. She finds it fun to be able to work with beautiful dresses every day, especially for a brand she genuinely believes in.

"I love that it is a smaller internal company and that I get to have so much input in what goes on on a day-to-day basis," she said. "The most challenging part of my work is that we are a smaller team, so there is a lot to do, but it is so satisfying to get everything done!"

Lonzrick credits her NIU fashion merchandising professors for bringing their real-life experiences to her classrooms and influencing her career dreams.

"That really inspired me and made me feel like my dreams were always within reach. They equipped me with the skills I needed to work in fashion and fashion business. Let's not forget, retail math is very important!" she said with a laugh.

To Lonzrick, NIU played an enormous role in her accomplishing her goals.

"I am just super grateful to be able to tell my story and express how important it is to follow your dreams," she said. "I have so much love for NIU for allowing me to have this career and to build a future I had dreamed of as a young girl."