Donor Spotlight: Jan Half, M.S.Ed. '80


By Eva Richards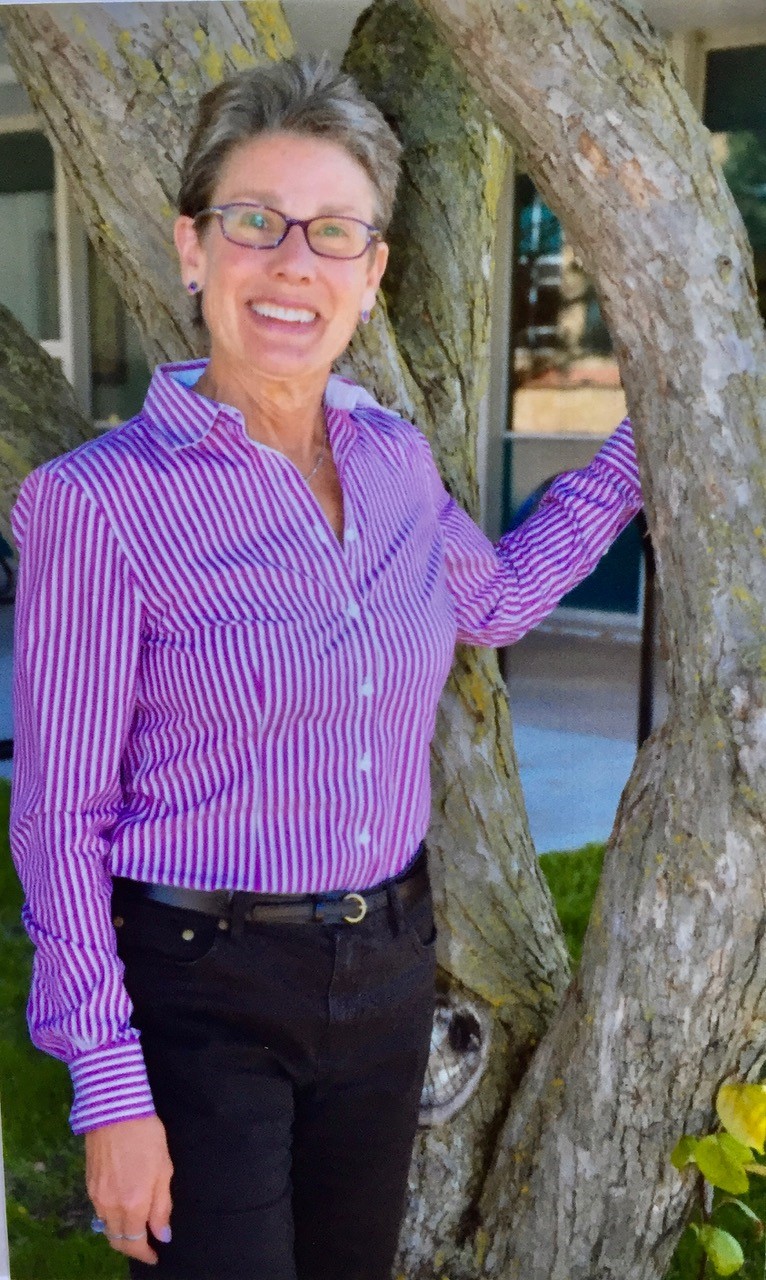 Jan Half, M.S.Ed. '80, became involved in nonprofit management because, after working for a school district, corporations and government, she felt compelled to try the nonprofit arena.

After earning her master's in education from NIU, going on to a long career in education, and leading an educational technology nonprofit, Jan Half, '80, has a singular perspective on education.

For the past several years, Half's role as a dedicated donor to the College of Education has allowed her to positively impact even more education students.

Growing up in Pittsburgh, Half wanted to be a teacher from the age of 6.

"I would organize extra worksheets from my teachers and set up a mini-classroom for a few of my younger neighbors. I was also an avid reader as a child," she said.

With the goal of making that dream a reality, Half earned her B.S. in elementary education from Northwestern University's School of Education in 1975 and then accepted a job teaching sixth grade in the rural town of Leland, Illinois, which is just 25 miles away from NIU.

"Leland School had received career education funds from the state of Illinois in 1977, and the principal selected me to teach career education to K-12 students," Half recalled. "Once I saw that these courses were part of the adult education master's program at NIU, I was very excited to begin taking courses at NIU while teaching in Leland."

NIU's courses provided the theoretical framework for the K-12 Career Education curriculum that Half developed at Leland School. The experience made a lasting impact on her education career, as well.

"I always have loved seeing students learn, starting in Pittsburgh and continuing in Leland," Half said. "My passion about education and teaching became stronger in Leland because I learned from my students in that rural community; I had to be creative and more project-based, due to the lower reading levels of many students, and I loved the collaboration between the different grade levels and the Leland community."

While at NIU, Half worked as the student teacher supervisor as part of her graduate internship, observing, evaluating and reporting on student teachers' progress. She was also able to research learning styles and techniques and share strategies with student teachers.

After earning her M.S.Ed. in 1980, Half made a move to work as the resource director for Kishwaukee College's Career Guidance Center in neighboring Malta, Illinois, staying there for two years before deciding to relocate to the San Francisco Bay area.

"In California, I managed school/business partnership programs for an educational nonprofit; sold data network services to companies, and computers and software to schools; directed regional technology programs for the California State Department of Education; and then ran an educational technology nonprofit. I was passionate about each career move because of the impact on schools, businesses, corporations and communities," she said.

Half became involved in nonprofit management because, after working for a school district, corporations and government, she felt compelled to try the nonprofit arena.

"In 2002, California schools had more technology but needed personnel to provide tech support. Once I learned there was a nonprofit—MOUSE Squad—that had a curriculum to train students, it was a logical progression to become the California program director of that nonprofit," she said.

Half felt fulfilled by this work because it incorporated all the skills she had developed in the nearly 30 years before.

"I loved collaborating with schools, corporations, government agencies and other nonprofits; it was also fulfilling because we impacted thousands of California students, educators and their communities," she said.

Looking back, Half remains grateful that her time at NIU provided work and experiences that showed her how much she enjoyed facilitating others' learning, whether it was from the head of the class or through her work with outside education organizations. These NIU experiences spurred Half's lifelong legacy of educational impact.

"I am so grateful that an internship was required for my master's in adult education at NIU; it gave me the opportunity to work with schools in DeKalb and Kane County setting up speakers and field trips for students, and encouraging businesses to partner with local schools," she said. "That position led to my doing similar work in California, which led to my entering the field of technology, educational technology and managing the educational technology nonprofit."

While Half retired from her role as program director for MOUSE Squad California (MSCA) in 2015, she has remained active in the education sphere and has ramped up her giving to NIU's College of Education.

In 2016, she founded the Jan Half Scholarship Fund, which provides scholarship support for graduates of Leland High School who are seeking a college education at NIU. Her Jan Half STEM Outreach Fund was established that same year and provides funding for STEM outreach and related STEM programs within the Center for P-20 Engagement to increase STEM literacy and interest in K-12 students, families and educators, with a preference for programming in the Leland School District. Giving back to the district where she had her start has been rewarding for Half.

"I hope that more Leland students will have the opportunity to go to NIU, that they will obtain science, technology, engineering, the arts and mathematics (STEAM) skills while in Leland and at NIU," Half said. "And I hope that NIU benefits from having a more diverse student population with more students from rural Leland."