Former NIU Linebacker Renard Cheren, '18, Makes Name as Steadicam Operator to the Stars


By Eva Richards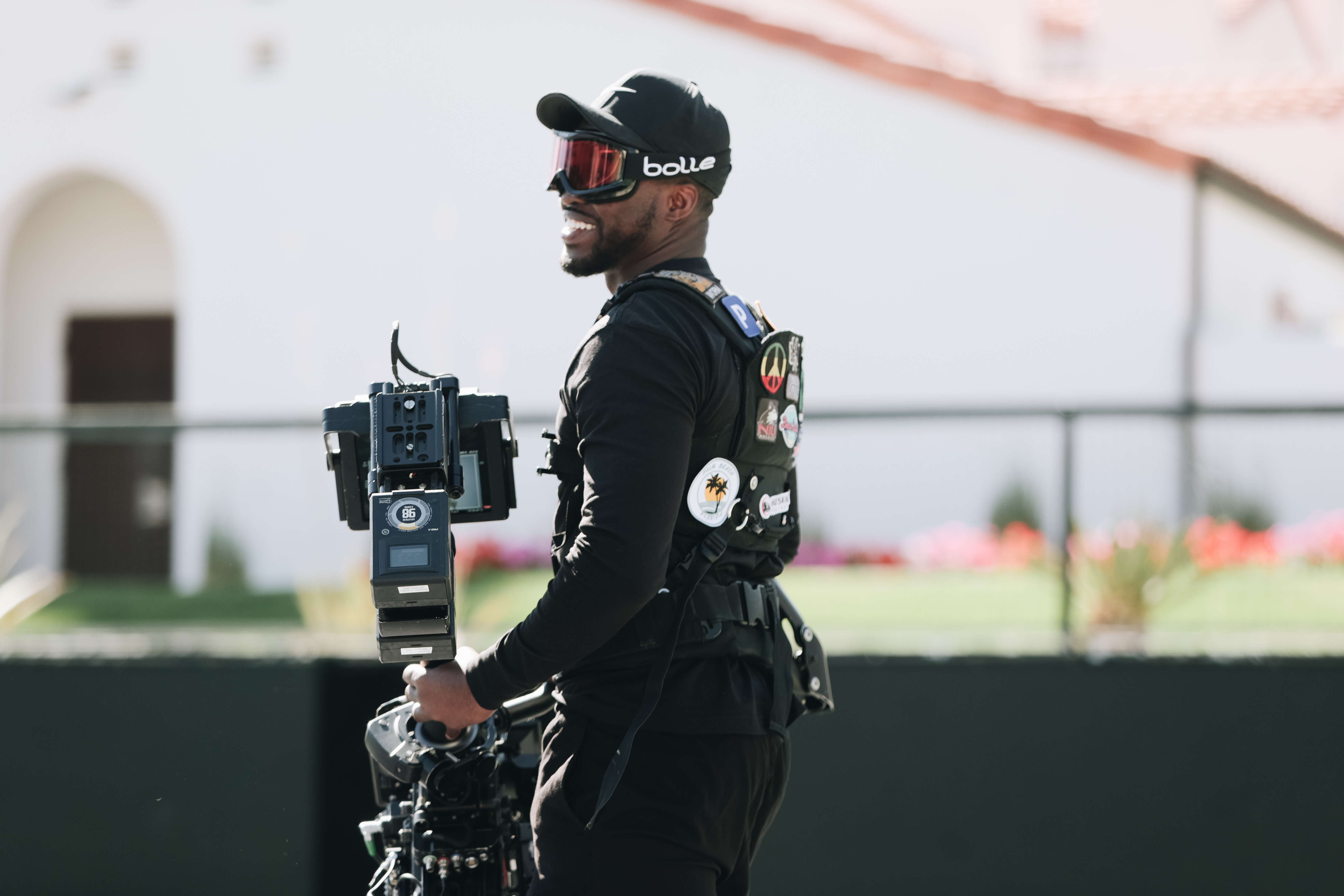 Renard Cheren has worked in the filming industry for the last five years.
These days, former Northern Illinois linebacker Renard Cheren is okay with being on the sidelines.

After earning his degree in media studies in 2018 from NIU, he has gone on to build an exciting career as a Steadicam and camera operator, often for top sports figures and celebrities.

Growing up in South Florida, Cheren started playing football at the age of four and played the sport for 17 years, including his four years in DeKalb. His path to filming was nearly just as long, starting in his middle school classroom, where he was making his teammates' highlight tapes and filming dance videos around the school.

In 2014, filming took a back seat when he earned a scholarship to play football at NIU. Still, he made several of his teammates' highlight reels on the side, as a hobby, and continued his creativity in the camerawork sphere.

"Being a college athlete was an experience I will never forget," Cheren said. "It was always a dream of playing in front of large crowds and having my family and friends watch me play on television."

Cheren noted that NIU meant a lot to him because he experienced life outside of South Florida and met many people from different backgrounds, some of whom helped inch his camerawork career forward. During his junior year of college, he purchased his first drone and started filming drone videos for local companies and a city municipality near the campus during his free time.

Later that year, when Cheren suffered his fifth concussion on the field, he was not able to play football but was able to focus on his studies even more. Cheren began taking his journey in film more seriously, taking jobs filming weddings, editing and freelancing for some media companies.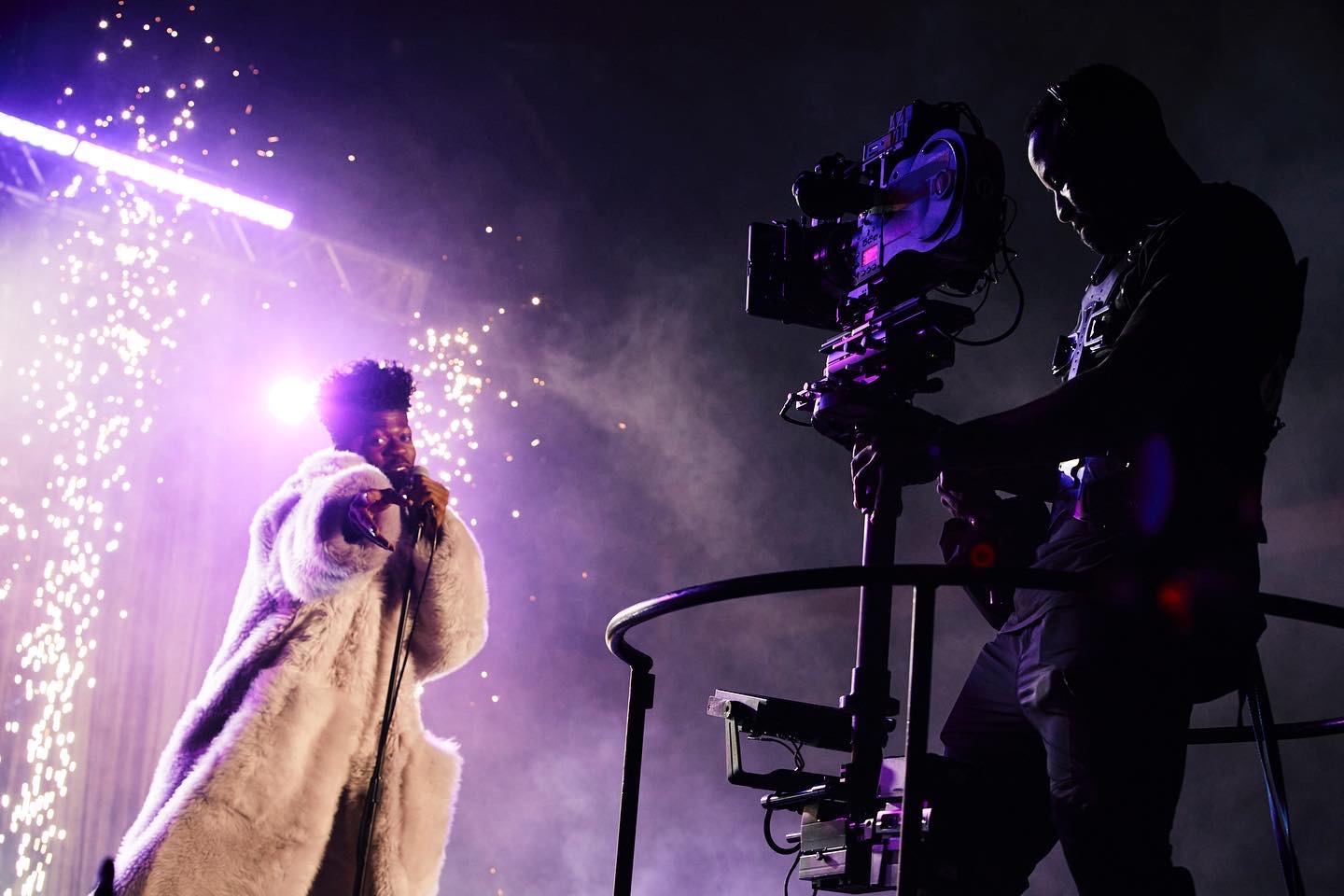 This twist of events led to some serendipitous relationships that helped Cheren advance his career on the West Coast.

"I eventually came across Morgan Cooper, a Kansas City-based director who had created the show Bel-Air on Peacock. I messaged him on Instagram asking to help out on his sets, and he invited me to a shoot in Kansas City," he said. "I drove out to Kansas City for free and was a production assistant on his short film for four days. At the end of the four days, Morgan asked me if I wanted to fly out to Los Angeles with the crew to film a commercial. This was my first trip to L.A., which began my trips of traveling back and forth while still taking classes at NIU."

While on the commercial shoot in L.A., Cheren was hired as a second assistant camera, assisting the camera team and he met Xavier Thompson, an L.A.-based Steadicam operator.

"I quickly fell in love with his job and saw how much of the physical aspect related to football. I promptly began to ask him questions about Steadicam, and he directed me to Greg Smith, who is a retired operator who trains operators in front of his house in Venice Beach," he recalled.

What came next was a new routine of back and forth from Chicago to Los Angeles, with Cheren taking lessons as a Steadicam operator and trying to be around the industry as much as possible.

"During my summer break, I saved up all my wedding and freelance money to train with Greg for a month in L.A. I spent 25 nights in a hotel and spent every moment I could with Greg," Cheren said. "Eventually, by mid-summer, I felt I was all in and got a loan for my Steadicam. I ultimately took almost all my classes online and moved to L.A. in August 2018. At that time, I would get small jobs passed down from Xavier and would be in my garage practicing by myself every single day. The work ethic was very relatable to football and felt natural."

Cheren was flying back at least twice a month during the fall to complete some class requirements and graduated in December 2018. At that point, he moved out of his college apartment and was free to go all in on the Steadicam career.

"The first six months of 2019 started slow, but by the summer, I was able to build a small name for myself, and work started to come more. I filmed projects for some of my favorite artists, such as Beyonce, Billie Eilish, Travis Scott, Eminem, Post Malone, Young Thug, Kodak Black, Future, Chris Brown and Lil Nas X," he said.

Cheren notes that the most fulfilling part of his job is being able to complete difficult shots and being a part of unique projects, but he has faced challenges with representation and diversity in the industry.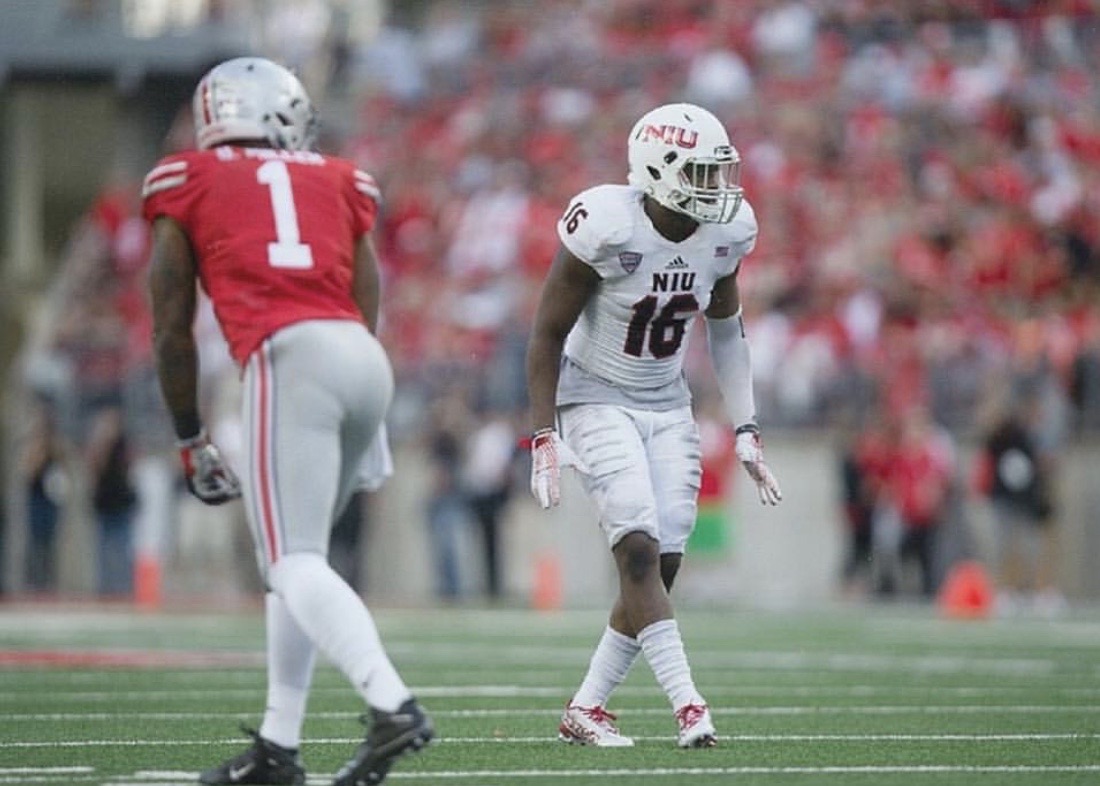 "(There is a) lack of black Steadicam operators and (I've faced) not feeling welcomed at times," he said. "Over time, I learned to overcome what was happening and figured it was best to help change these issues. There are more black operators around now, and I feel that people are getting used to us being in the space, and I find that very important."

Looking back, Cheren recognizes the integral part NIU played in his success, allowing him to realize two dreams while on campus—being a football star and building his filming skills.

"I have met countless individuals who have helped create a path for my career today," he said. "I was able to build some great relationships throughout my time at NIU."