Volunteer Spotlight: Ting Ting Chan, Ph.D. '17


By Tony Scott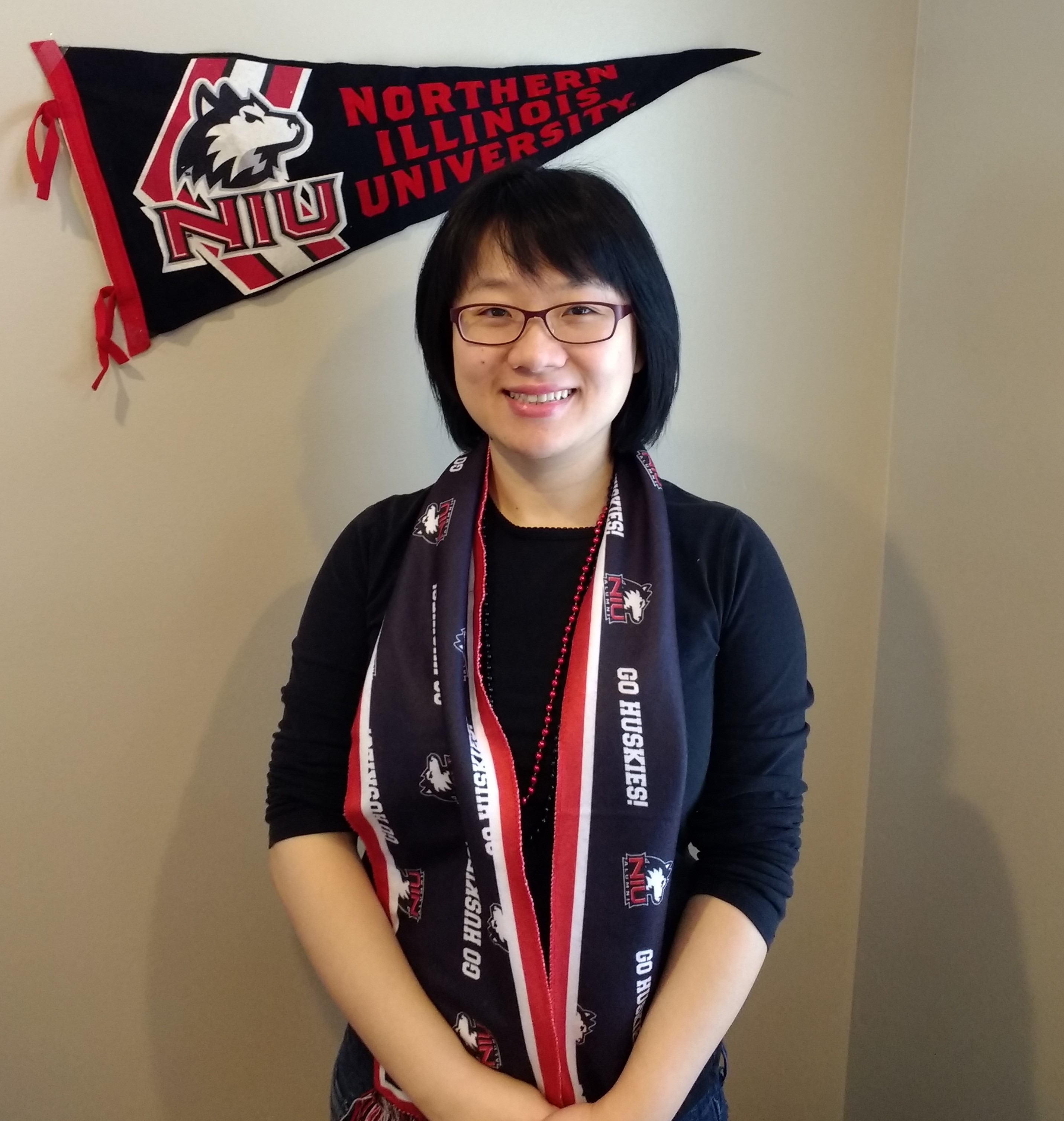 Dr. Ting Ting Chan, Ph.D. '17, is an active volunteer at NIU.
Dr. Ting Ting Chan, Ph.D. '17, has expressed a passion for volunteering to help NIU students as a way to give back to an institution that gave her many opportunities in her rich professional and academic career.

"NIU has held a very special place in my heart," she said. "As my favorite proverb goes, 'when you drink water, think of the source,' if I had not studied at NIU, I wouldn't have had the opportunity to explore the world. My goal is to give back to NIU and create more valuable opportunities for Huskies in future generations."

Chan, who was born in Taiwan, grew up in the 1980s and 1990s watching and loving the films of Steven Spielberg and other blockbuster movies like "Star Wars," "Blade Runner," and "Back to the Future."

"I was keenly interested in learning about multiculturalism and exploring film as a visual cultural medium," she said. "My childhood fascination later came to fruition when I came to NIU for a Ph.D. degree in English with a focus on film and literature. Fortunately, I've recently landed a postdoctoral job in Taiwan that capitalizes on my multicultural perspectives, as well as international experience."

As a postdoctoral fellow at the College of Education, National Taiwan Normal University (NTNU) in Taipei, Taiwan, Chan's primary job duties include international scholarly exchanges and study-abroad consultations.

"I hope my academic expertise and international experience can help more local students gain useful resources and advice to study abroad," she said.

Chan, who received a scholarship to study her Ph.D. at NIU, has participated in volunteer opportunities, including scholarship application reviews and the Huskie Notecard program.

"Being an educator myself, I'm very dedicated to helping students," she said. "A few years ago, I volunteered at a recruitment event in which I made phone calls to prospective high school candidates. I happily shared my NIU experience with many young talents interested in NIU. I do believe NIU is an outstanding university and hence noteworthy. Recruitment events offered me a great opportunity to help put it on the map."

She continued, "Next, I'll be helping review scholarship applications. I've been looking forward to working on this project because I can utilize my academic expertise when recommending suitable scholarship recipients. In a way, this volunteer project parallels my role as an educator, and I couldn't be happier to help."

Chan said the six years she spent at NIU substantially broadened her cultural and academic horizons thanks to the people and resources of the NIU community.

"Doing graduate study in the English department at NIU was one of the best choices I've ever made," she said. "The faculty and staff were peerless, and the education and mentoring I received there were enlightening and prepared me well for my career in higher education. I've been particularly thankful to my academic advisor, Dr. Scott Balcerzak, professor and current chair of the Department of English. In addition to being an enthusiastic educator, his passion for film studies has had a significant impact on me. It was a very successful educational experience."

Chan said she was also impacted by the friendly and inclusive community of NIU. She has many positive memories from her time at the University, including picking apples at Jonamac Orchard in Malta every fall, annual Homecoming events, and Huskie football, including the Huskies' appearance at the 2013 Orange Bowl.

"Everyone I met there was genuine and always eager to help," she said. "It felt like home and that meant a lot of support for an international student like me. I was fortunate to make friends with students from different countries and learn a lot from them. Through these enriching events, I've realized how crucial they were in consolidating one's sense of belonging and community. NIU has done a great job of connecting every member of the community, and I wholeheartedly appreciate that."