Renowned Artist and Coach Peter Freischlag, '83, M.S.Ed. '84, Inducted into IHSTCA Hall of Fame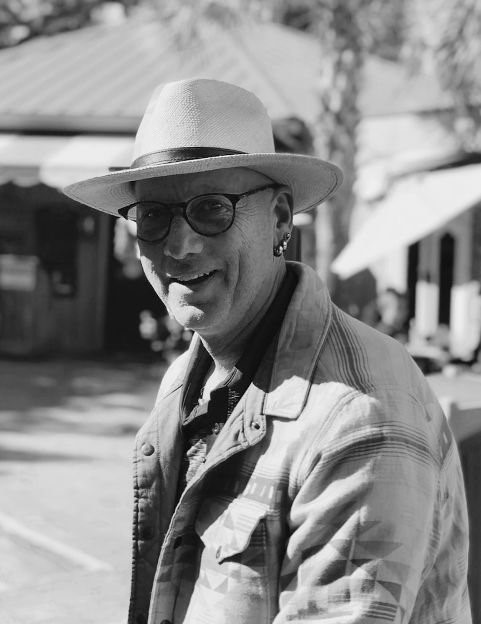 Peter Freischag, '83, M.S.Ed. '84, was head tennis coach at Downers Grove South High School for 33 years.
When Peter Freischlag, '83, M.S.Ed. '84, was inducted into the Illinois High School Tennis Coaches Association's Hall of Fame in early February, it was the perfect ending to a chapter in his life.

"I absolutely loved every single day I got to come do what you do," he said in his acceptance speech to other Illinois coaches. "It's come full circle. I played high school tennis in Illinois, I played at Northern Illinois, then I coached in Illinois."

Freischlag was a beloved tennis coach at Downers Grove South High School, where he spent 33 years teaching and coaching before his retirement in 2017.

Freischlag grew up in Hinsdale, Illinois, and was always into both athletics and art. He had a remarkably successful start at Hinsdale South High School before coming to NIU.

"I decided in late July to go to NIU to play tennis, as I knew a couple guys on the team. Northern was the perfect fit for me, as I was a very young freshman at 17, and NIU was not too far from home," he said.

Once on campus, he double-majored in special education and elementary education before earning his degree in 1983 and returning to NIU for his master's in education. During that time, he played tennis for the Huskies for five years, from 1980-84, red-shirting in 1983. He was captain, MVP and an Academic All-American candidate.

"I took a summer job teaching tennis after my freshman year at NIU and loved it!" he said, noting that this helped his identify his future career as a coach. "I chose special education after working a summer camp for kids with childhood schizophrenia, bipolar disorder, school refusal, anxiety, depression, and autism spectrum disorder, among others."

In his coaching capacity at Downers Grove South High School, Freischlag had an amazing career, where he racked up 50 conference championships—27 with the boys' team and 23 with the girls' team. He led his teams to 14 sectional titles and 661 total dual match victories. He coached 37 all-state players, two High School Heisman finalists, and two Downers Grove South "Athletes of the Year."

In this role, Freischlag also ran a huge summer tennis program for 25 years, involving 300 students each year.
Looking back at his coaching success, Freischlag credits NIU with giving his academic and athletic skills that he has used throughout his life.

"NIU, both academically and athletically, allowed me to have the confidence to complete my Ph.D. at Loyola University of Chicago in 1993," he said.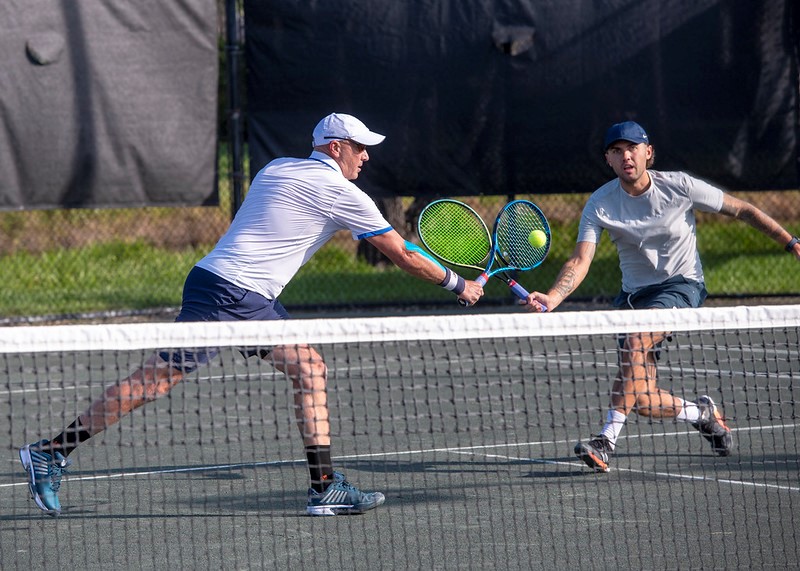 Currently, Freischlag has found another challenge. Post-retirement, he and his wife Deb, '84, have devoted their time to his other passion—making art—and he notes that his experiences at NIU gave him the self-assurance to try to something new, take a risk and find success in a different field.

"I am a professional artist with studios in Golden, Colorado, and Gilbert, Arizona. In 2022, I was one of the top-selling watercolorist in North America. The most challenging part of the art world is picking what doors to walk through and which doors to close," he said.

Freischlag is exclusively represented by "The Gallery Whitefish" in Whitefish, Montana, and "The Zandee Gallery" in Steamboat Springs, Colorado. This year, he will be returning to the world-renowned Arizona Art Expo in Scottsdale.

"I have been an artist for as long as I can remember and still have my ceramic dinosaur that I created at just four years old," he said. "I am a mood painter, creating images through the bold and dramatic use of color, harmony and context creating contemporary impressions. My watercolors push the boundaries of the traditional medium, as I have created new and innovative ways to display my work."

Still, even with all the success Freischlag has found in his careers and life, his most satisfying ventures arrive from partnering artistically with philanthropic avenues such as Habitat for Humanity, The American Cancer Society, The American Heart Association, Johns Hopkins Hospital, Wake Forest Hospital and Crescent Cove, to name a few. He is currently partnered with The Colorado Wild Animal Sanctuary.

"I love collaborating with clients to create the perfect piece of art for their specific space," he said. "The most prominent feature of my art lies in my ability to get my viewer to respond emotionally to my creation."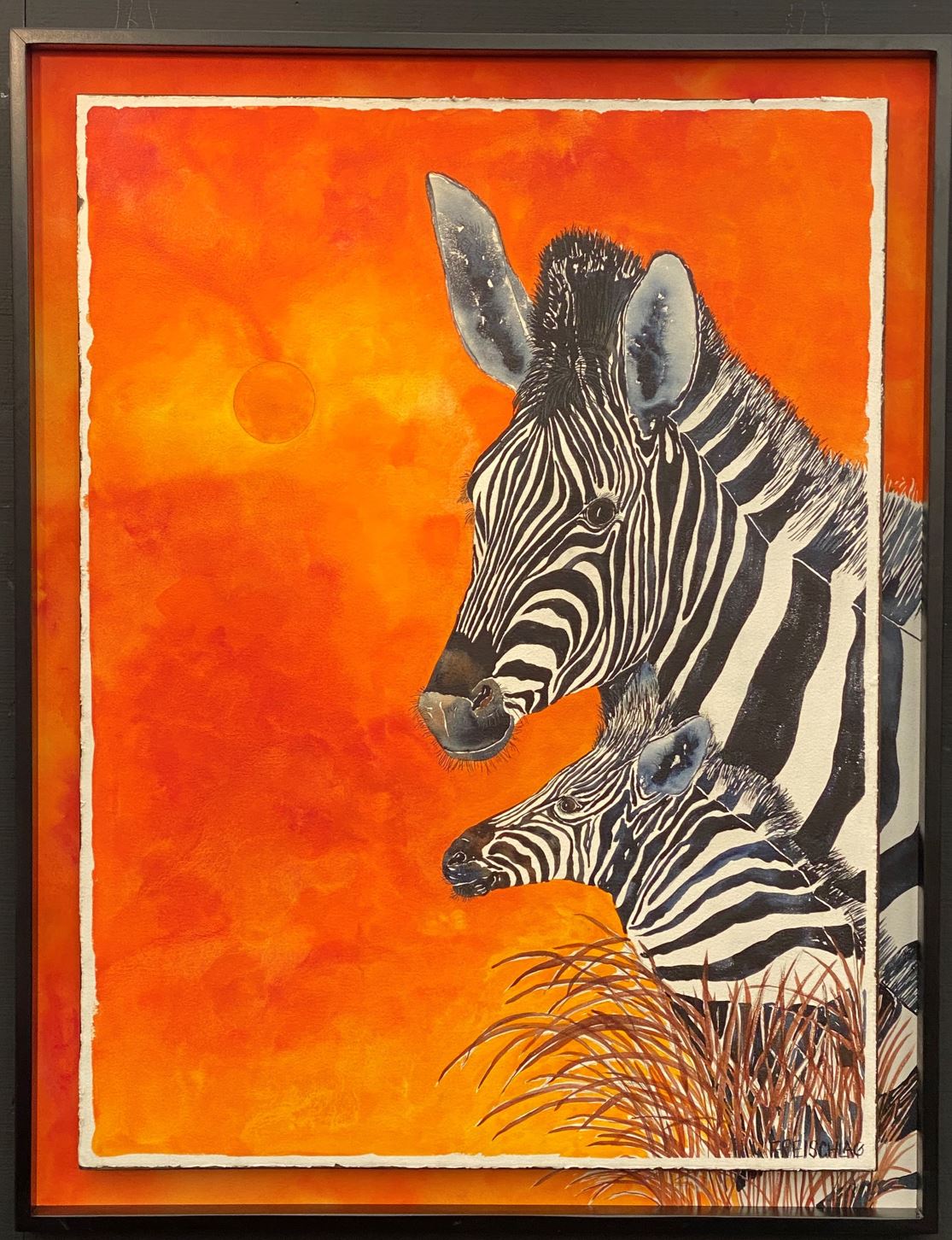 While his artistic career keeps him busy these days, Freischlag has begun playing competitive tennis again, namely through the USTA's national senior father/son tournament, with his adult son Cody, earning a no. 1 ranking in the U.S. in 2022.

Freischlag noted in his hall of fame acceptance speech that his coaches are still important to him. Even with his recent successes in the father-son circuit, he continues to get messages of encouragement from the coaches and mentors who impacted him decades ago.

When he and his son ranked in the top spot last year, Freischlag knew exactly who he wanted to contact.

"So, I texted my coaches," he noted during his hall of fame acceptance speech, giving advice to his fellow coaches in the room "The players and athletes you work with, you are their coach, and that's forever. That's important, and it's special, and you need to value that because look what you get to do every day."