Actor Jonathan Allsop, M.F.A. '22, to Appear in PR!DEArts' Play "one in two"


By Eva Richards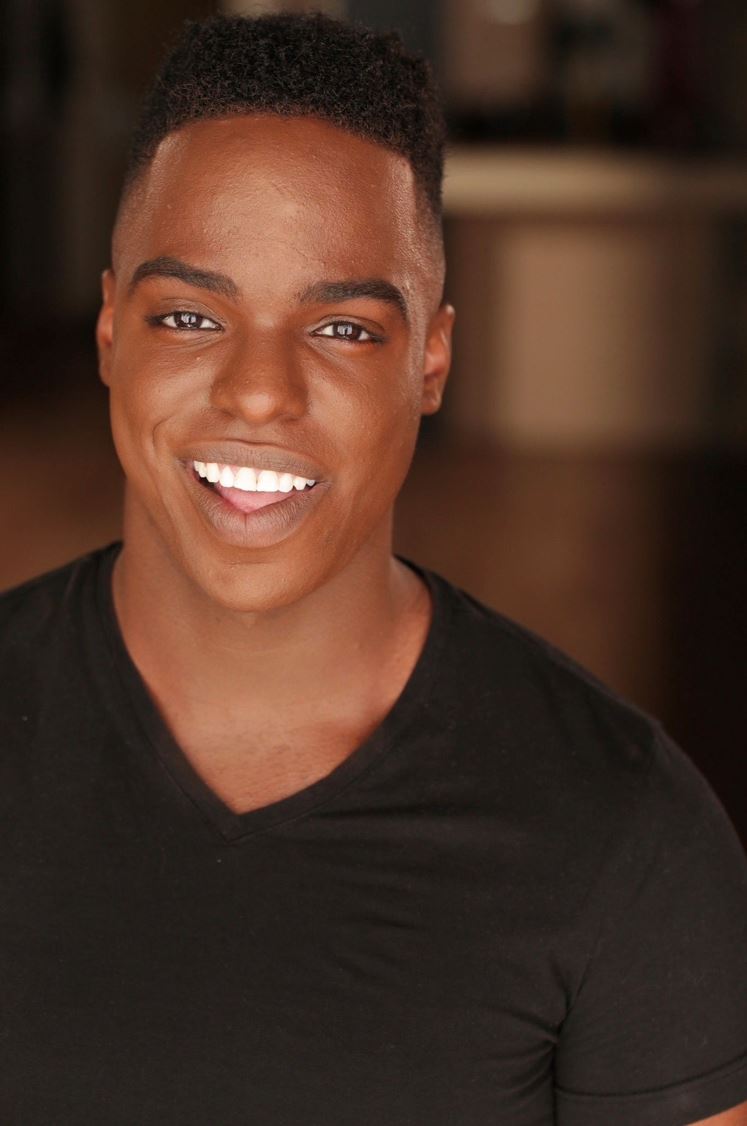 Jonathan Allsop decided to pursue an acting career after working in the corporate world. He earned his M.F.A. in acting from NIU in 2022.
Jonathan Allsop, M.F.A. '22, didn't always want to be in the spotlight.

Growing up as a first-generation American in Reading, Pennsylvania, with generations before him hailing from Trinidad and Tobago, Allsop and his family were active in the local church, and music was influential in his life. Allsop was also gifted in math and science and set his sights on becoming a doctor someday.

However, his plans changed when he was exposed to musical theater as a teenager.

"I always loved the arts, but I did not get into acting until my junior year of high school," he said. "My first musical was '25th Annual Putnam County Spelling Bee,' and I played Carl Grubenierre. It was an amazing experience that opened me up to the art form via a channel I felt comfortable with—singing."

After high school, Allsop earned a B.A. in music from the University of Pennsylvania in 2016, and while on campus, he took a variety of business classes.

"Because of that I ended up doing on-campus recruitment and got a corporate job working for Kraft Heinz company," he said. "I moved to Chicago, and while working there, I also did shows on the side, from musicals and sketches to plays and improv, and more."

After months of this, Allsop realized he was not allowing himself to explore his passion in a serious way. Because he had never had formal training as an actor, he decided to audition for grad school programs to gain a solid technique.

"After auditioning and speaking to several schools, I ended up accepting the offer to join the M.F.A. in acting program at NIU," he said. "Before NIU, there were many things in acting that I did well, but I could not do it consistently. I can honestly say that NIU gave me many tools that have helped me be successful in my work."

After earning his M.F.A. last year, Allsop understudied for a production at Lifeline Theatre in Rogers Park, and then moved to Traverse City, Michigan for two months to work with Parallel 45 Theatre.

"I was in 'Cabaret' and 'The Crucible' and had a phenomenal time," he said. "Since the fall of 2022, I have done a commercial with Deloitte, was a featured extra in a Screen Actors Guild film, and have continued doing music improv in the city with my favorite group, 'Anarchy: An Improvised Rock Opera.'"

Recently, Allsop was cast in the PR!DEArts' play "one in two," where he has had to learn all the parts in the production.

"The play 'one in two' might be one of the most fascinating plays I have ever read. All three actors in the production must learn all the parts because the audience and luck will determine who plays what role," he said. "It is an incredibly difficult challenge that I was excited to tackle."

PR!DEArts is the premier nonprofit organization that exhibits, promotes, and champions LGBTQ+ artists through all media and art forms in Chicago. Through thoughtful curation, the organization celebrates the global queer community by providing a safe and supportive environment where diverse talent can explore and address issues faced by LGBTQ+ individuals and their allies.

"The subject matter of "one in two"—talking about HIV within the gay black community—is important to me. Not only does (the play) have beautiful nods to the culture, but it also challenges viewers to question their understanding, or lack thereof, of this major issue within my community," Allsop said. "The work is sound and powerful. I am beyond blessed to not only work on a show like this but also grateful for the room of artists I get to create it with."

After sampling the corporate world and then following his heart to the theater, Allsop is satisfied by his career choice.

"The need to tell these stories makes my job fulfilling," he said. "I really want to do work that is meaningful, and shows like this fit that bill. That being said, comedy shows where people just get to laugh and de-stress also have their value, and I love doing those works as well. I just want to use my skills to help change the people who see me perform."