Student Spotlight: Jacy Rogers


By Tony Scott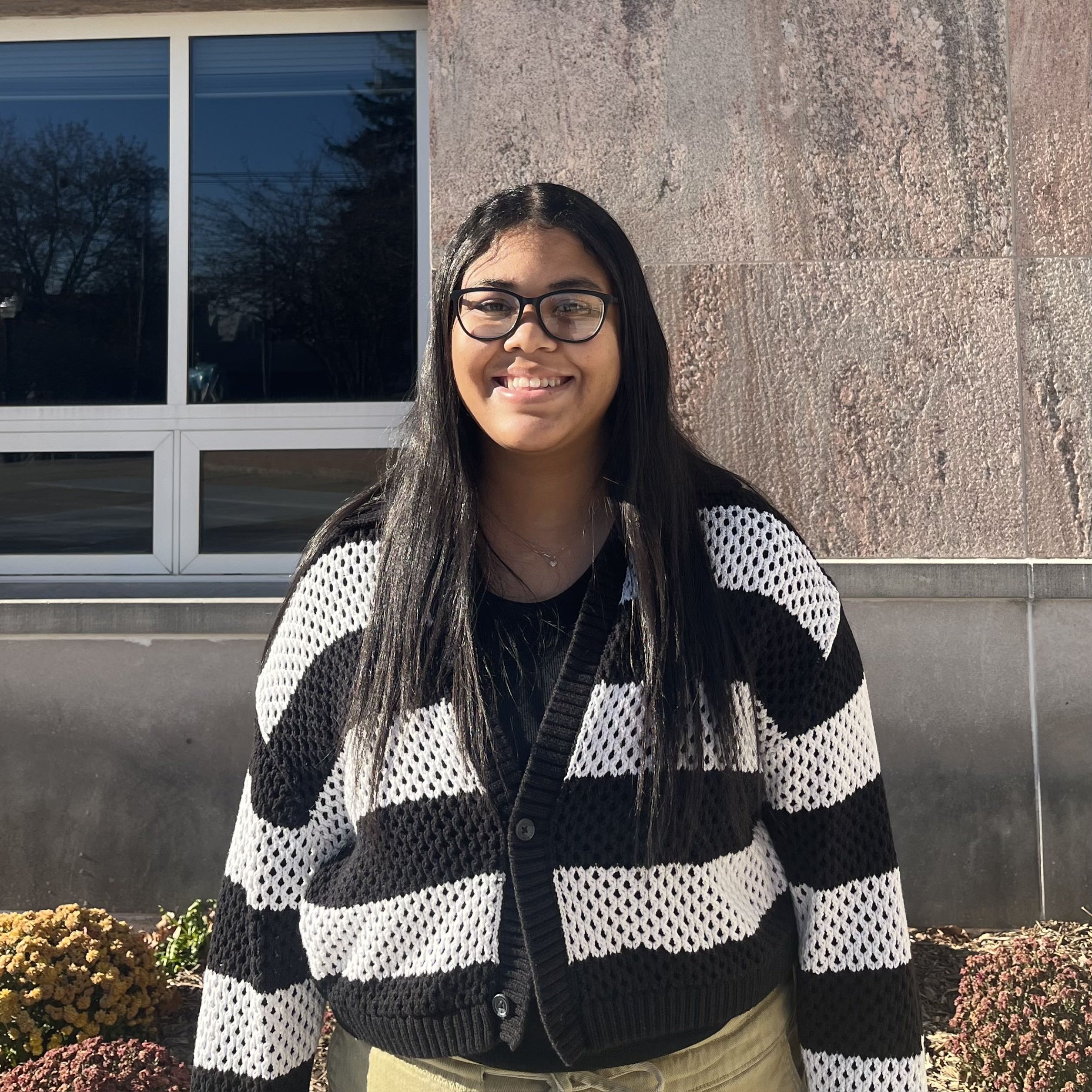 Jacy Rogers is planning to graduate this spring with her bachelor's degree in psychology, in part thanks to help from the Fanny Ruth Patterson Scholarship.
Jacy Rogers is planning to walk across the commencement stage this spring with her Bachelor of Arts degree in psychology, thanks in part to the Fanny Ruth Patterson Scholarship.

Rogers, who is also minoring in sociology and marketing, and earning graduate certificates in adolescence and in women's and gender studies, is the first in her family to attend college. She grew up in Chicago and later moved with her mother, a medical assistant at Northwestern Hospital, to suburban Chicago Ridge, Illinois.

Rogers said she liked the proximity of NIU to her family home, and earned scholarships, including the Fanny Ruth Patterson Scholarship, named for NIU's first African American graduate.

"That scholarship helped me achieve my academic and personal goals because it allowed me to receive more aid to finish my education," she said. "It also allowed me to pursue other activities on campus without worrying about other expenses. Lastly, it meant a lot to me personally, as it was very selective, and it showed appreciation for my hard work and my identity."

While at NIU, Rogers has been active in a variety of organizations as a member and officer.

"I am currently the vice president of the Women and Gender Advocacy Alliance, marketing chair for The National Society of Black Engineers, the historian for John Henrik Clarke Honor Society, and social media coordinator for the Student Psychological Association," she said. "I am part of several societies on campus, such as the National Society for Leadership and Success, International Honors Society for Psychology, International Sociological Honor Society, Adela De La Torre Latino Honor Society, and Mortar Board. I am also a general member and attend weekly meetings of DREAM Action and De Mujer a Mujer."

Rogers said she became involved in organizations on campus to meet new people and create connections.

"I also wanted to join organizations that reflected my interests, ideals, and identity," she said. "I am incredibly happy to be involved in organizations that let me express being Black and Latina. I also am glad to be recognized for my success and hard work at NIU and many of those organizations celebrate that."

Rogers loves attending events hosted by organizations and the university on campus.

"I love attending concerts such as the Jazz Ensemble, going to wellness events to make crafts, and exploring events hosted by the cultural centers such as Latin Chill," she said. "My favorite place to study or hangout is the Founders Memorial Library—specifically the second floor—and the Peters Campus Life Building where I work."

Rogers has a job as a peer academic coach at the Center for Student Assistance in the Peters Campus Life Building, helping her fellow students with time management, studying tips and motivation, as well as finding resources for students on campus.

"Balancing work and school was complicated at first, but I enjoy being able to work on campus, as it gives me the flexibility to work when I do not have classes and still be able to do extracurricular activities and assignments," she said. "I also enjoy balancing them as they are two different environments and I get to be involved on campus as an employee and help students like me every day."

Rogers recommends that her fellow students, especially those new to NIU, break out of their comfort zone and get involved in activities and organizations on campus.

"Getting involved allows you to connect with others on campus and be part of the larger community here," she said. "There is also something for everyone, no matter what your interests. I also want to encourage them to take leadership roles. As someone who is very shy, getting out of my comfort zone and having leadership roles allowed me to grow as a person and will help my development immensely in the future. It is never too late to put yourself out there or try something new! I also want to make sure everyone takes advantage of the resources here at NIU that are offered to ensure your success and do not struggle in silence."