Volunteer Spotlight: Elitza Alexandrova, M.A.S. '08


By Tony Scott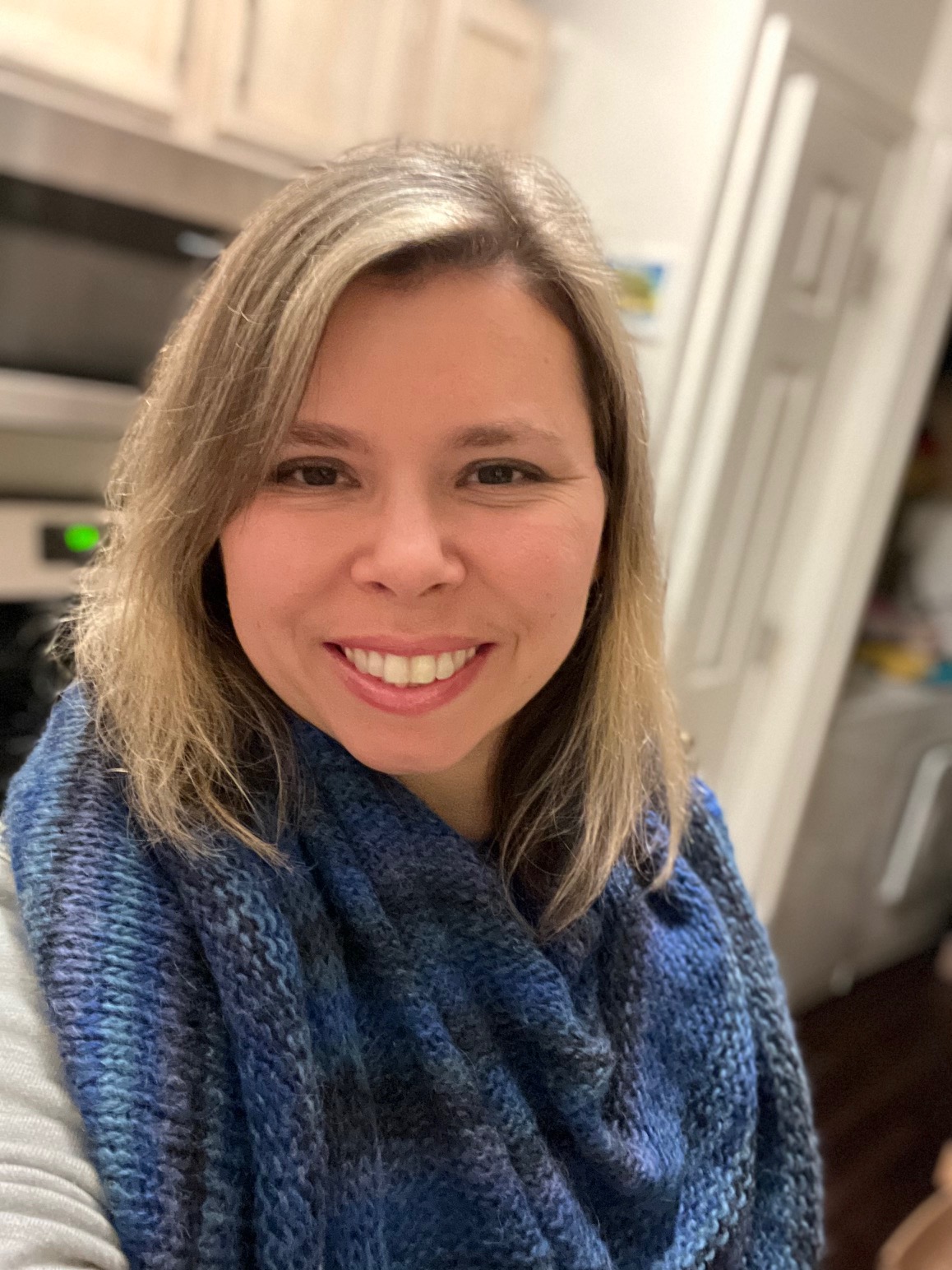 Elitza G. Alexandrova, M.A.S. '08, grew up in Bulgaria and came from a family of educators. She enjoys giving back her skills to students as an alumna volunteer.
Elitza Alexandrova, M.A.S. '08, comes from a family of educators, and so education was a priority as she grew up in Bulgaria.

Alexandrova was born in Bulgaria and lived there until she graduated high school. Her father is a retired professor of mathematics who taught at the University of Sofia, the oldest university in Bulgaria. Her mother is a teacher of Bulgarian language and literature. Her parents have an education business that prepares students for high school and university, she said.

"Coming from such family, education has always been important to me, and our goal was for me to come and pursue higher education in the U.S., which I did after graduating high school," Alexandrova said.

Alexandrova has volunteered as an alumna several times and finds it fulfilling. She has helped coach students on resume skills and interviewing skills, and this is her fourth year reviewing students' scholarship applications.

"I really like helping that way because I know how important scholarships are for students' finances," she said. "I have had full scholarships during all my three degrees and, without them, my parents would not have been able to afford to send me here. This volunteer activity provides me opportunity to help students the same way I had help when attending school. It is also rewarding to read the students' stories, and I am in awe with some of them and their resilience."

Alexandrova graduated from Rockford College – now called Rockford University – in 2002 with a bachelor's degree in business administration and minors in accounting and computer science.

"The year I graduated, it was a tough year to find a job, especially for an international student," she said. "I had a permit on my student visa to work for a year. After six months in searching, I started work at Shoe Carnival as a sales associate and worked part-time at night at UPS."

She was promoted to management at Shoe Carnival three months later. However, she wanted to go to graduate school, and her professor at Rockford College pointed her to NIU.

"I knew I wanted to pursue further a graduate degree," she said. "My accounting professor in Rockford College recommended the NIU master's in accountancy program as one of the strongest accounting programs in the U.S. and one that prepares you to have greater success in passing the CPA exam, as well."

Alexandrova visited NIU where she met her future advisor and was planning to apply in the spring of 2004. However, her visa was expiring, and she had to return home to Bulgaria where she took the GMAT test to complete her application. Because of the timing of the GMAT test, she wasn't able to attend NIU in the fall of 2005, and she instead accepted an offer with a full scholarship for a one-year M.B.A. program through Purdue University in Germany.

She completed that M.B.A. in the summer of 2005 and stayed in Germany and Bulgaria for another year. However, in the meantime, she kept in touch with her NIU advisor because she wanted to return to the U.S. and complete her master's in the accounting program. She was accepted into the NIU program in spring 2007.

Alexandrova loved attending NIU, and made connections there that have lasted since graduation.

"NIU did not disappoint," she said. "I really liked all the professors and classes I took. I liked the small size of the classes and that each professor was approachable outside of class. Each one of them was dedicated to their profession and helping students out. I met also lifetime friends at NIU, including one of my best friends to this day."

Alexandrova also praised Career Services for helping students get jobs after graduation, and said she also took two CPA review classes at NIU which helped her successfully pass the CPA exam. She credits NIU with helping her launch her successful accounting career.

"During the summer of my first year at NIU, through one of the career fairs, I was able to obtain an internship with a company in Rockford, which was subsidiary of a bigger manufacturing company (SPX) headquartered in Charlotte, North Carolina," she said. "I did well during the internship and was praised by my manager and given opportunity to apply for a permanent job after graduating."

Alexandrova accepted an offer for a two-year accounting and finance rotational program at the SPX headquarters in Charlotte, and ended up working for that company for almost 10 years. Through that rotational program, she lived in Charlotte, the United Kingdom, Kansas City, and the Chicago suburbs.

"About five years ago, I moved to another big manufacturing company (Xylem) in one of their biggest U.S. businesses, where I was first financial planning and analysis manager and am now senior accounting manager," she said.

As a professional and an NIU alumna, Alexandrova said she loves to interact with NIU students who are aiming to go into a similar profession.

"I have enjoyed those activities, and I hope the students who have participated have found them useful and helpful," she said.