Volunteer Spotlight: Bill Hartig, '82, M.B.A. '84


By Tony Scott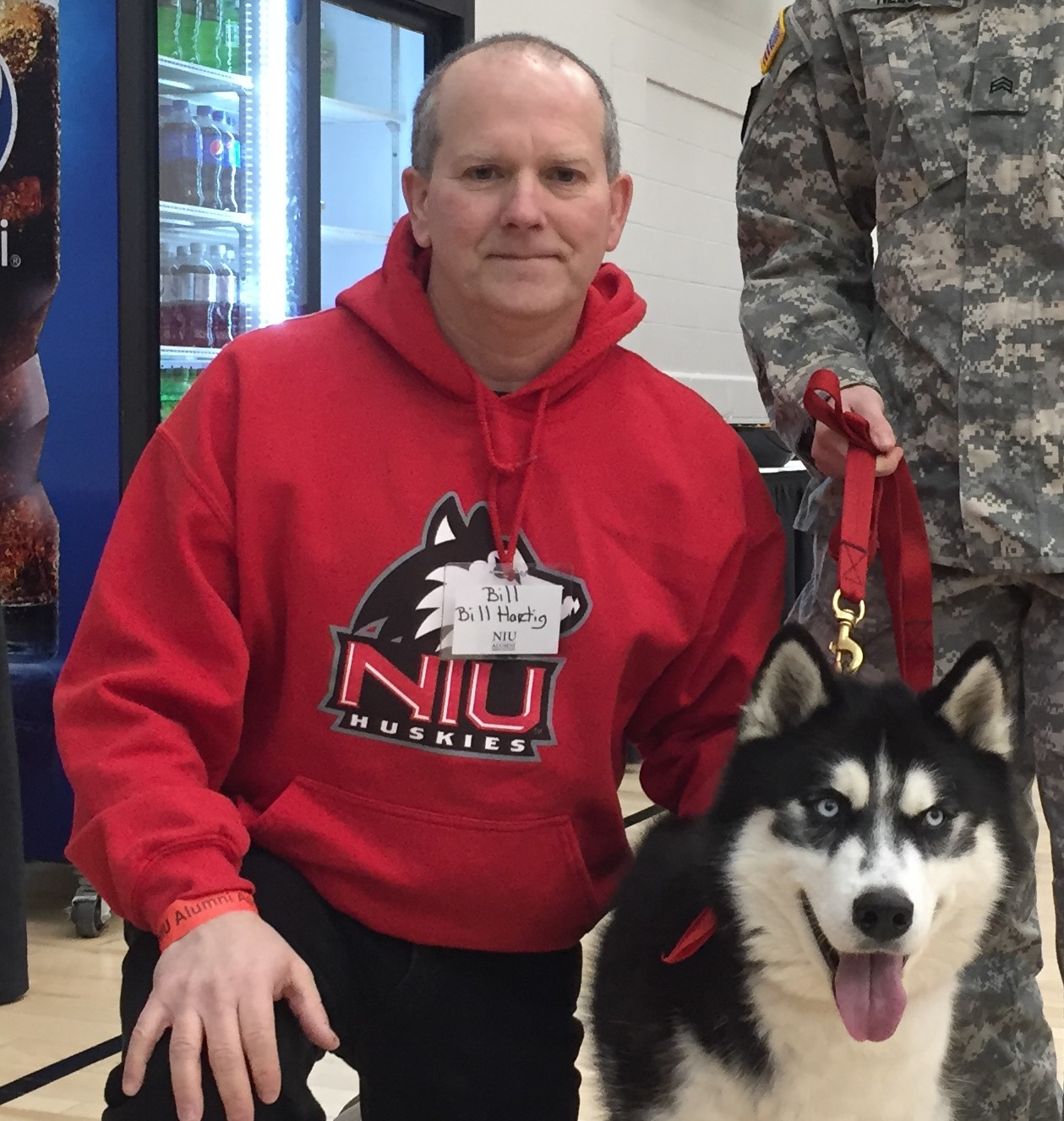 Bill Hartig, '82, M.B.A. '84, remains connected to his alma mater through volunteer opportunities in the College of Business.
Bill Hartig, '82, M.B.A. '84, credits his time at NIU with helping build the foundation for a successful career in business, and he enjoys giving back as an alumnus with strong connections to the College of Business and Department of Finance.

"My NIU experiences have been extremely influential on my life," he said. "Because of NIU, I met many people who are very dear to me. In addition, it provided me with an educational background that enabled me to have a successful career and also allowed me to live a comfortable life."

Hartig grew up in south suburban Palos Heights, Illinois, playing baseball into high school and following his beloved White Sox. He initially was undecided between majoring in accounting, economics, and math, and wanted to attend a medium-to-large university in Illinois. He ultimately earned a B.S. in accountancy along with his M.B.A. at NIU.

"With this in mind, NIU was easily the best choice," he said.

While at NIU, he enjoyed playing intramural sports – football, basketball and softball, attending various Huskie athletics games, and taking classes that impacted him with influential professors.

"I enjoyed the undergrad NIU and DeKalb experience so much I decided to stay in school for an additional two years to pursue an M.B.A.," he said. "While doing so, I had the privilege of being a graduate teaching assistant, instructing both Introductory Financial and Introductory Managerial Accounting, as well as working for Dr. Patrick Delaney in the publication of his CPA Examination Review materials. Throughout my time at NIU, my friends and I always enjoyed going to football and basketball games."

After leaving NIU, Hartig joined a large suburban insurance company, gaining leadership positions over the years in the company's investments, treasury and accounting departments. In 2022 the company announced it was selling its main corporate campus and was mostly going fully remote, and that's when Hartig decided to retire.

"I really missed being around my coworkers and grew tired of Zoom meetings, so I decided to retire in the summer of 2022," he said.

Both before and after retirement, Hartig has been active in volunteering to help NIU students.

"Prior to retirement I volunteered as a judge for the College of Business' High School Ethics competitions," he said. "Now retired with more availability, I have also volunteered for the following: Career Fair Prep Workshop, Regional College Fairs, Admitted Student Days, presented to the student lead Finance Management Association, and provided feedback to the Finance Department's CFA competition team. I am now a member of the Finance Department's Advisory Council."

All the volunteer roles have been fulfilling, Hartig said, and the NIU Alumni Association team has pointed him in the right direction for volunteer opportunities that suit his experience and interests.

"On the volunteer interest form I noted I was a CFA Charterholder," he said. "Based on this, the alumni engagement team connected me with Dr. Gina Nicolosi, chair of the Finance Department. Through that connection I've been able to directly interact with students via the CFA competition team and the Financial Management Association."

Hartig loyally follows Huskie sports, having been a football season ticket holder for many years and frequently attends basketball and volleyball games. But volunteering as an alumnus helped strengthen his connection to his alma mater even further.

"Volunteering has helped to broaden my connection to the university," he said. "

Hartig encourages fellow alumni to give back to their alma mater.

"It is extremely easy to give back to NIU," he said. "The alumni engagement team is great to work with. They do a fantastic job of aligning one's interest and experiences with NIU volunteer opportunities."