New NIUAA Board member Eric Johnson, '05, J.D. '10, Brings Leadership Role Experience to Board


By Tony Scott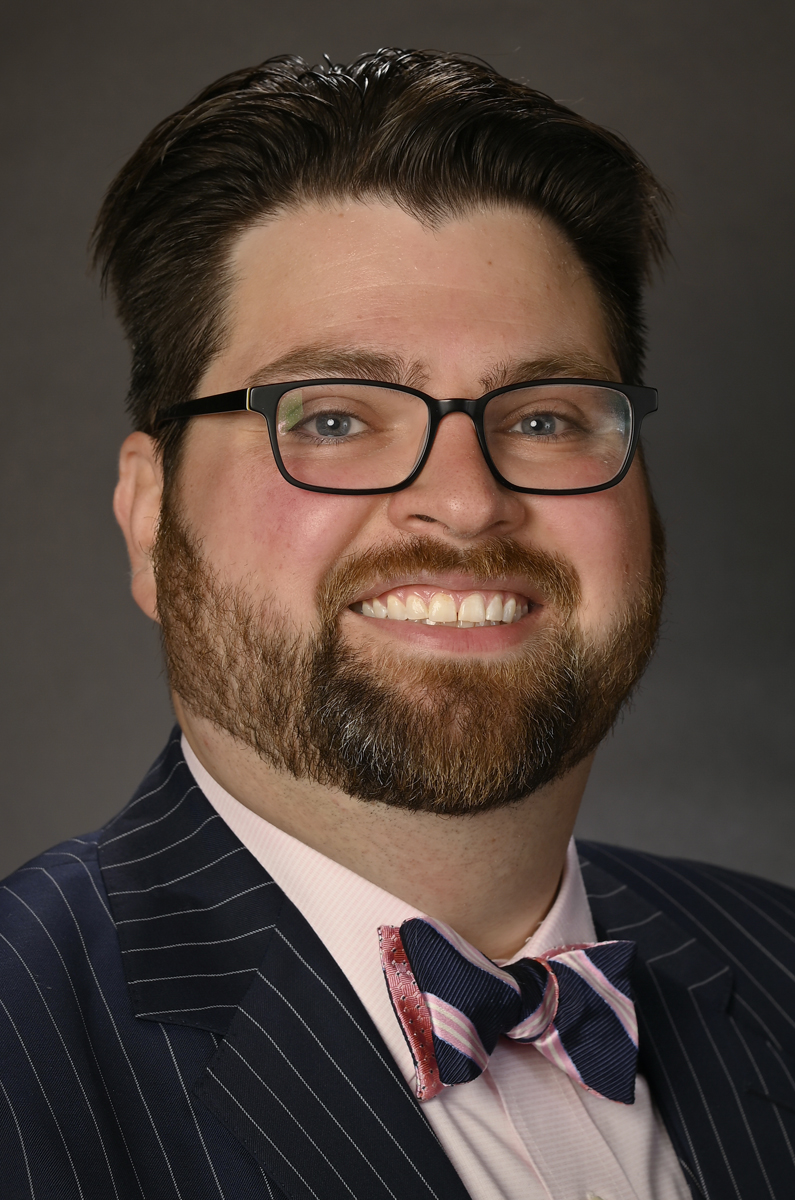 Eric Johnson, '05, J.D. '10, currently serves as the executive director of the Fox River Water Reclamation District.
Eric Johnson, '05, J.D. '10, says attending NIU gave him numerous opportunities as a first-generation college student in his family, and that those opportunities led to future success. He is happy to give back to his alma mater, this time by being inducted into the NIUAA Board of Directors.

"While I received a solid education, it was the variety of student leadership opportunities that stand out as the best ways to prepare for the real world," he said. "My law school experience was the same; the school taught the skills needed to go out into a career. I have no doubt my NIU experience has led directly to the career I have been able to have."

Johnson, who received his bachelor's degree in political science before earning his J.D. at NIU, serves as the executive director of the Fox River Water Reclamation District, a position he has held since December of 2022. In his role, Johnson is the chief administrative officer of a sanitary district serving approximately 225,000 residents in Kane and Cook counties. As executive director, Johnson oversees the operations of 46 employees and a $21 million annual operating budget.

Johnson and his wife, Jennifer, J.D. '12, have continued to stay connected to NIU; they were married by the late NIU law professor Daniel Reynolds and have given to the Reynolds named scholarship fund. Johnson supports the Public Interest Law Society's annual auction to raise funds for outreach assistantships awarded to NIU law students who work in unpaid public interest legal positions. Johnson regularly attends alumni events, including co-hosting a Football Watch Party last fall with fellow alumnus David Haas, '05.

"Additionally, I was honored to be one of the three speakers asked to honor former President John Peters when the Campus Life Building was named after him last fall," Johnson said.

A proud Huskie, Johnson said he is looking forward to promoting the university through events and other opportunities.

"I want to further promote my institution and raise awareness of its programs and offerings," he said. "I feel I am at a point in my career that I can dedicate more time to the role and through professional and personal networks I am able to be of better service to the organization. I also want to see more people engage in NIU events and help find ways to reconnect people to the university. Post-COVID I feel people are looking for more social outlets and this can be a way to meet new people."

Prior to his position at the sanitary district, Johnson served as village manager for the Village of Carpentersville and township administrator for Schaumburg Township. He also served as elected township supervisor of DeKalb Township, a DeKalb Township trustee and as a member of the DeKalb County Board. Johnson has also taught as an adjunct professor at Kishwaukee College. As an attorney, he is admitted to the bar to practice law in the State of Illinois and before the U.S. District Court, Northern District of Illinois.

Johnson said he's proud to have served as chief executive officer for four different units of local government.

"I have been able to continue to grow in my career and in a field that is politically charged with high turnover," he said. "I have never been asked to leave a position and each step has happened due to new opportunities arising. I am also regularly asked to speak at conferences and serve on various boards due to my experience and skill set. I have served as both an elected and appointed official and it has given me a well-rounded experience in my field."

In addition to his work experience, Johnson has served as the student member of the NIU Board of Trustees (2004-2005) and member of the NIU College of Law Alumni Council (2010-2015), a member of the government relations committee of the Boys and Girls Club of Dundee Township, a district activist leader for the National MS Society, president of the Metropolitan Township Association, a member of the DeKalb County Economic Development Corporation, and a member of the Illinois State Treasurer's Local Government Advisory Committee.

To Johnson, being an active alumnus means promoting NIU whenever the chance arises. He notes that he has a variety of Huskie mementos in his office – a Mission bobblehead, a 1914 picture of Altgeld Hall, diplomas and others.

"These are always a great conversation starter and allow me to talk about my NIU experience," he said. "As a person who has authority in hiring decisions, I always reach out to NIU networks to try and find other alumni who are a good fit for the organization. It can be as easy as sharing social media posts. I think you are engaged if you regularly find ways to promote and advance NIU."