Student Spotlight: Rosario Garcia


By Tony Scott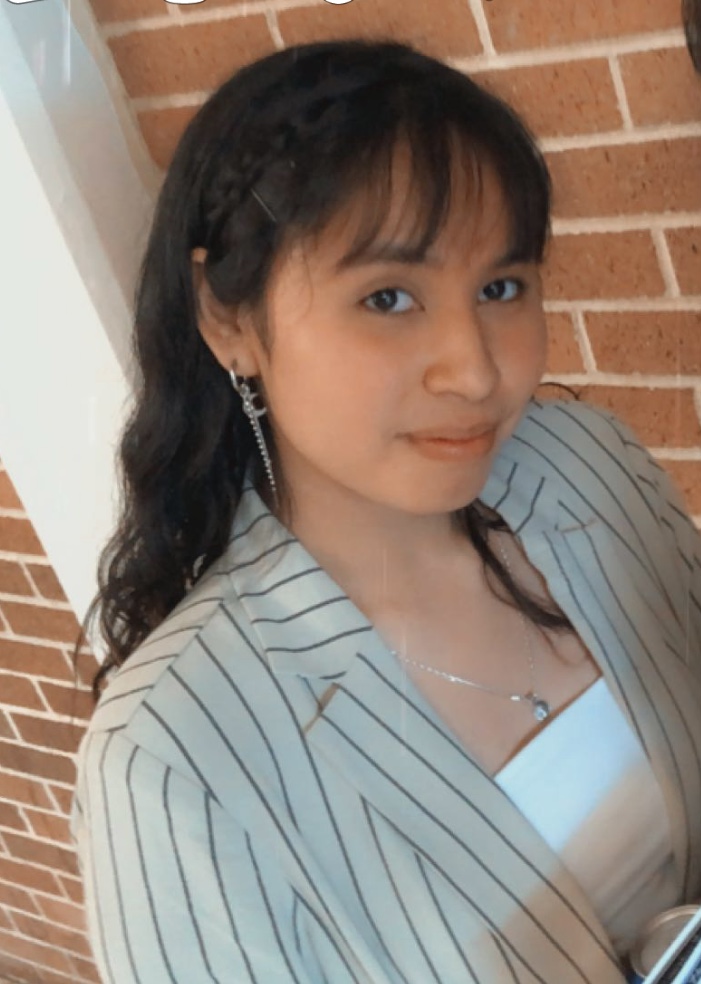 Rosario Garcia will finish her bachelor's degree next year, thanks to the help of scholarships.
As the first in her family to attend college, junior Rosario Garcia is a trailblazer of sorts, but like any other trailblazer, she isn't without help. Along with family and friends cheering her on, Garcia has received crucial financial assistance from scholarships.

Thanks to scholarships, Garcia's monetary stress has been lessened. She doesn't need to work as much outside of school and can concentrate on finishing up her bachelor's degree next year.

"With the aid of scholarships, the financial burden on my shoulders was lifted," she said. "Before, I worked at my two jobs through the week, while commuting to school every day. I would worry about the monthly payments and how I could squeeze working hours into my week to afford eating at school."

Garcia recalled having to attend class first thing in the morning, and then barely having time to eat before heading to her job.

"I would pass by a Subway just a couple minutes from my job where I would order the same sandwich," she said. "I went so often; the employees knew who I was and even memorized my order. I had about 10 minutes to eat my sandwich before I had to start working. With the aid of NIU scholarships I was able to work less and have a budget to afford to eat near campus."

Garcia, who moved with her family to the United States when she was two and a half years old, is majoring in biology with a minor in chemistry. Along with her mom, in her family she has four younger brothers, a younger sister, and a large extended family that she is close to, including her grandparents, aunts, uncles and cousins.

Garcia said she is the first in her family to attend college but is optimistic about the future of education for her siblings and other young family members.

"Soon, I will be the first in my family to receive a bachelor's degree and will not be the last," she said.

When Garcia was considering four-year universities after receiving an associate degree from the College of DuPage, a friend who was attending NIU convinced her to apply. She was accepted to NIU and also another private university that was near her grandparents' home, but the cost of NIU was much more within reach, she said.

With help from an NIU Transfer Scholarship, a transfer student grant and the Huskie Installment Plan, she was able to begin her first semester at NIU. However, she still was having financial stress paying for books, along with gas and meals. The next semester, she met with representatives from the Undocumented Student Resource Center, who told her about the scholarships available for undocumented students like her. She was initially skeptical, likening applying for scholarships like playing the lottery.

"I believed the effort and energy I placed on applying for scholarships would go to waste as they were limited and there were other qualified students," she said. "However, after my meeting with Angelica Mendoza and Sandy Lopez from the Undocumented Student Resource Center, they encouraged me to apply and so I did."

Garcia, much to her delight, was awarded the office's DREAM Scholarship for the following school year. This scholarship, along with an additional transfer scholarship and a MAP grant, greatly relieved her financial stress.

"It was the largest scholarship I had ever received, and I was genuinely shocked that I was awarded," she said of the DREAM Scholarship. "I immediately felt a weight lifted off my shoulders. At the time I was still paying off my credit card debt and was paying for my car that had broken down multiple times. So, when I opened the email and saw I had earned the scholarship, I felt a wave of relief wash over me."

Garcia encourages alumni and others to support scholarships, as they help students like her reach their academic goals and dreams, keeping them in school until graduation. Scholarships not only ease students' financial burdens but they allow them to truly experience NIU with their classmates.

"I would say it makes the difference in their attendance," she said. "When I received the NIU scholarships it instantly lessened the financial burden, and I was able to not only focus more on my studies but be able to form relationships with my classmates. I was able to participate in activities on campus instead of hurrying to work every day. Donating to support students not only takes away the financial burden, but also gifts the students with time to integrate into campus life and connect with classmates."