Fill the Field

—

Homecoming 2023
Friday, Oct. 13, and Saturday, Oct. 14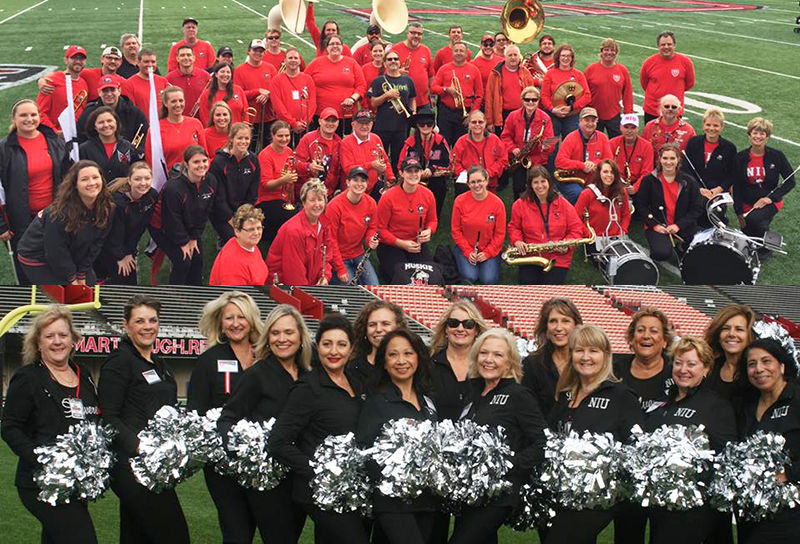 Huskie Marching Band and Silverette alumni are invited back to campus on Saturday, Oct. 14, for the 116th Homecoming at NIU. Even if you have not played your horn, tossed your flag or danced your routine since your last performance at NIU, now is the time to dust off your instrument/flag/dance shoes and help "Fill the Field."

REGISTRATION DETAILS:
All participating alumni must register in advance. Due to the complexity of the event's performing activities, walk-ins cannot be accommodated. The deadline to register is Oct. 9 at 11:59 p.m. CT.

GAME TICKETS:
All participating alumni must purchase a game ticket in advance to perform on the field. Game tickets for general admission seating in the east grandstand are available at the group rate of $18 each. Band and Silverette alumni are welcome to sit near the band. You'll need to purchase tickets for yourself and each guest.

Tickets can be purchased directly through NIU Athletics, using code MBAC or call 815-752-6800.

PERFORMING OPPORTUNITIES:
For the 16th year, the Alumni Band and Silverette alumni will perform the entire pregame and halftime show on the field alongside the Huskie Marching Band. The 2023 Homecoming activities will include the parade, tailgating, pregame, postgame and halftime, and will feature the following music selections: "NIU Fanfare," "Hail to the Huskies," "Huskie Fight Song," "Alma Mater," "The Star-Spangled Banner," as well as music from Queen.

MUSIC:
Pregame music is available in PDF format on the Huskie Marching Band website. Please note that these arrangements might be different from what you played "back then."

Halftime music PDFs - a link will be included in the confirmation email you will receive after you register. Please print the music and bring it with you. And don't forget your lyre and flip folder, which you may obtain from your local music store or an online supplier.

INSTRUMENTS AND EQUIPMENT:
Due to the band's tremendous growth in recent years, virtually every band-owned instrument is used by current members, so we ask that you provide your own instrument.

Drumline performers can reserve the use of equipment for the day on a first-come, first-served basis. Please contact Abby Shields at ashields1292@gmail.com with your request.

Color Guard performers will have flags provided.

STORAGE:
Due to limited instrument storage space, performers are encouraged to leave cases and other belongings in their cars or plan other arrangements.

UNIFORMS:
Alumni marching band apparel is available for purchase, items will be picked up during check-in before the field rehearsal. Pre-order Band apparel. Pre-order Silverette apparel.

BAND - Participants are encouraged to wear the "official" long-sleeved red T-shirt or any other NIU-logo apparel with black pants or jeans.

SILVERETTE UNIFORM: Black long-sleeved and short-sleeved Silverette alumni shirts are available to order for $25 in several women's sizes. If you have a concern regarding sizes, please see the size chart on the Silverette Alumni Official Facebook group page. Please wear the black long-sleeved Silverette alumni shirt, the black sequined Silverette alumni jacket or the black Silverette racerback top, black pants (yoga, performance leggings or black jeans) and black footwear. Silver poms are needed for the Huskie Fight Song and the halftime routine. If you still have those, please bring them. If you need to purchase silver poms, please contact Cheryl Ringler, the Silverette alumni representative. As soon as the choreographer uploads the halftime routine to YouTube, the link will be posted on the Silverette Alumni Official Facebook group pages. For those attending but not on Facebook, the link will be emailed to you by Cheryl Ringler.

SECURITY:
Per the NIU Athletics policy, only performing members with wristbands may come onto the football field for rehearsal, pregame and halftime. Wristbands are only for staff and performers. Your guests may watch us from the stands, and children younger than age 18 must be supervised by an adult.

PARKING:
Event parking is available at the Convocation Center parking lot. The Convocation Center parking lot is general parking. Please refer to the Huskie Stadium Fan Guide for additional information regarding game-day parking.

Please note - the Barsema Alumni & Visitors Center and the Chick Evans Field House lots are reserved for NIU Foundation donor parking. Anyone parking in those lots must have a valid donor parking pass displayed.

ALUMNI SOCIAL:
New this year is a social event at Mission's Grove! The event will take place after rehearsal on Saturday. This is the perfect opportunity to relax and relive stories from "your time in the band." All performers, friends and family are invited. We will have a dedicated tent for Marching Band Alumni. Food and drinks will be available for purchase.

SCHEDULE:
Please see the schedule below. Although we don't expect changes, the final schedule will be emailed to registrants and posted on the Alumni Band website a few days before Homecoming.

Friday, Oct. 13
7-9 p.m., Silverette alumni practice, Details and location to be determined and will be posted on the Silverette Alumni Facebook page.
Saturday, Oct. 14 - Game Day
8:30 a.m., Welcome and Sign-in: Band and Silverette alumni sign-in and welcome opens at southeast gate to the stadium.

9 a.m., Rehearsal in Huskie Stadium. ALL PERFORMERS. Band and Silverette alumni and current HMB combined REHEARSAL at Huskie Stadium. We will run through the music and review the schedule and logistics for the day. To ensure that Saturday's activities proceed without difficulty, Dr. Bough and the council request that all who are performing any portion of the event attend the rehearsal.

11 a.m., Rehearsal dismissed.

Noon, Alumni Social. New this year, we welcome all alumni, friends and family to Mission's Grove. Information about this event is provided above.

1 p.m., Huskie Preview (optional): Band and Silverette alumni are invited to perform with the Huskie Marching Band at the Huskie Band preview mini-concert, located north of the Chessick Practice Center, or at The Yard, west of Huskie Stadium.

1:30 p.m., Perform at The Yard (optional).

2:15 p.m., Perform the Fight Song at "Mission's March" (optional): south of the Barsema Alumni & Visitors Center.

2:20 p.m., Pregame call time: The band and Silverette alumni will join the band and will enter Huskie Stadium from the southeast.

2:35 p.m.: The pregame show starts.

3 p.m., Kickoff: Band and Silverette alumni and their guests are welcome to sit in the east grandstand with the band during the game. All band and Silverette alumni and guests must have tickets.

Approximately 4:30 p.m., Halftime: Silverette alumni perform their halftime routine and all Band and Silverette alumni are invited to join the current band in performing the Huskie Fight Song while marching off the field at the end of the halftime show.

Approximately 7 p.m., Post-game performance (optional): Band and Silverette alumni are invited to join the band on the field to perform the halftime music.
Event Information
NIU's 116th Homecoming vs. Ohio University

—

3 p.m.
Saturday, Oct. 14, at Huskie Stadium
When:
8:00AM - 6:30PM Sat 14 Oct 2023, Central timezone

Where:
Huskie Stadium
1525 W Lincoln Hwy
DeKalb, IL 60115
[ Get Directions ]

Pre-order your Alumni Band and Alumni Silverette shirts from the NIU Alumni Store today!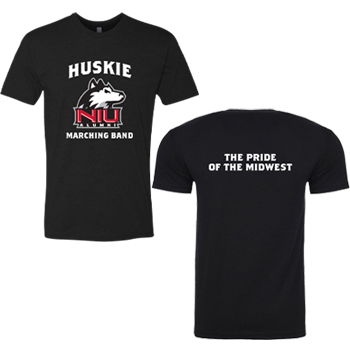 Band Alumni Soft Black T-Shirt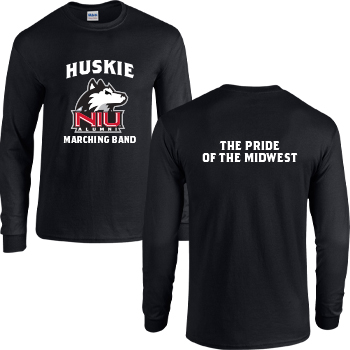 Band Alumni Long-sleeved Black T-Shirt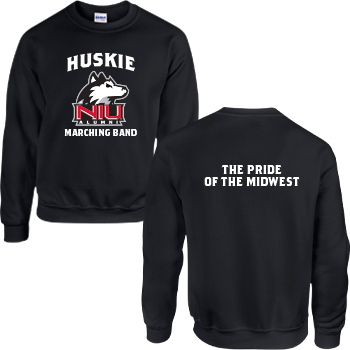 Band Alumni Crewneck Sweatshirt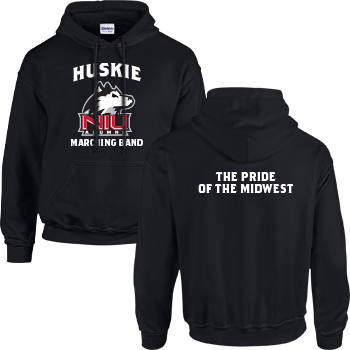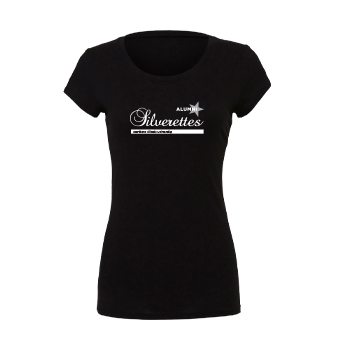 Silverettes Alumni Ladies Slim Fit Black T-Shirt