Donor Spotlight: Pam, '69, and Bill Russell


By Tony Scott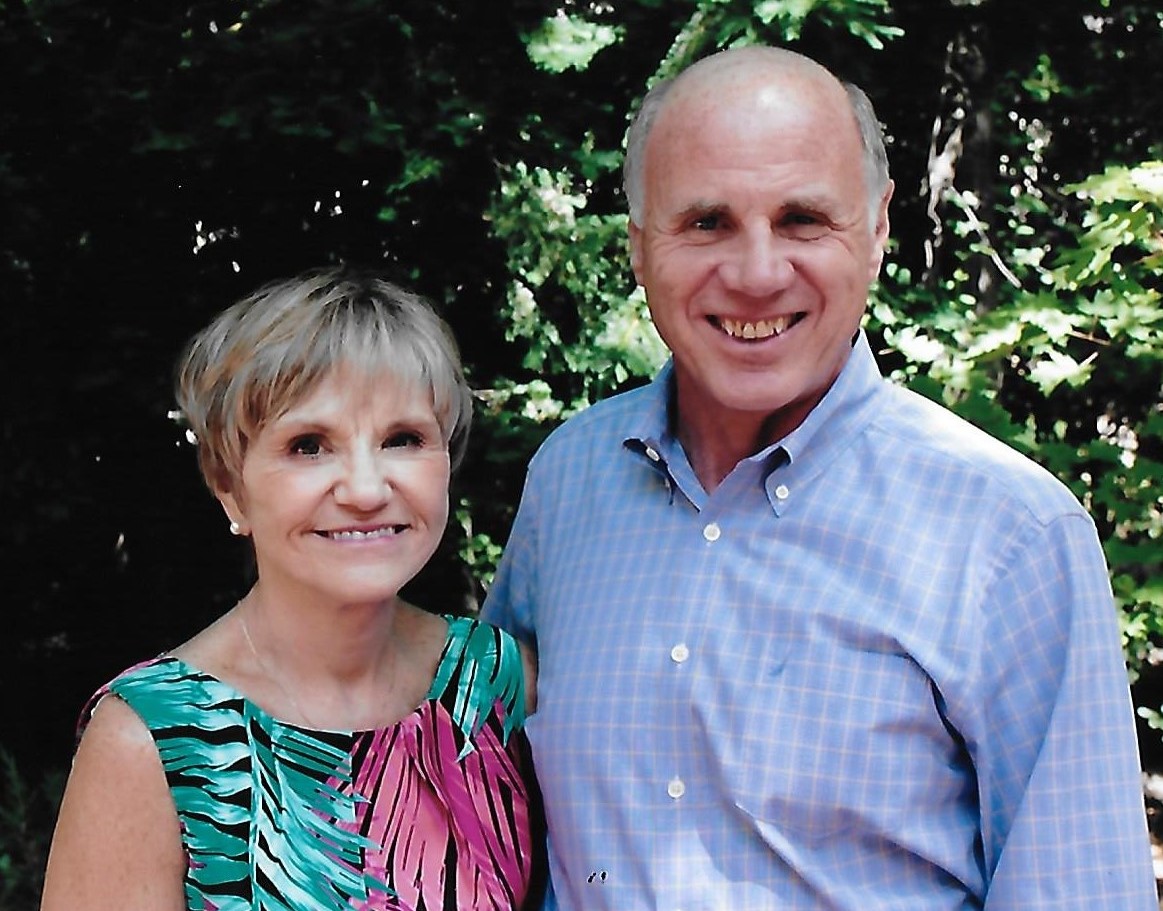 Pam and Bill Russell have consistently given to the College of Education, including the Educate U.S. program. Pam is a retired educator who believes in giving back.
Pam Russell, '69, spent decades impacting young people as an elementary school teacher and gifted education coordinator after graduating from NIU.

As donors, she and her husband, Bill, have consistently given back to NIU to help future teachers sharpen their skills and reach their goals.

Pam grew up in Cicero, Illinois. Her parents divorced when she was young, so her mother essentially cared for her as a single mother. She said her mother instilled in her the value of an education.

"Even though we didn't have much in the way of financial resources, my mother really valued education," she said. "She grew up during the Depression, so for her to go to college would have been impossible. So we were always reading or doing something educational, whether it was a local field trip or visiting a park."

After receiving her bachelor's degree in elementary education, Pam later earned a master's in education from National Louis University.

Pam applied to other universities, but ultimately chose NIU because of its reputation as a teachers college.

"In the early '60s, a woman didn't have a lot of opportunities when it came to careers – you either became a nurse, a teacher or a secretary," she said. "Most women got married and had children right away. I chose Northern because it was a good school and was a teacher's college originally. It was not that far from home, and it was very conveniently located."

Pam moved into Neptune North with some "really wonderful roommates" and said she really loved the campus and has great memories of NIU.

"I thought the campus was just gorgeous," she said.

Pam worked during her summer breaks, but also had jobs on campus during the school year.

"I worked my way through school, so I would plan my classes in the afternoon and I could work in the morning," she said.

While attending her elementary education classes, Pam said the students were placed in blocks where they would have the same classmates as they progressed through college.

Pam pointed to Dr. Wesley Many, who taught at NIU from 1963 until his retirement in 1996, as one of her favorites. She said he really got to know his students.

"I really admired him, he was a wonderful teacher, was very personable, he would have the whole (student) block over to his house," she said. "We knew him not only as a teacher but on a personal level too. He made a great impact not only on myself but on my classmates."

Pam would student teach in Bensenville, Illinois and then join the district full time after graduation. She would go on to teach kindergarten, first and second grade students in Bensenville for 22 years. As a teacher, she became bonded with her students and their parents after many years.

"I did know a lot of the parents very well, and after I left the district I was invited back to attend students' graduations or graduation parties," she said. "It was very nice. I became well acquainted with many of the parents, because I would have their kids' siblings in my class."

At one point, she and Bill moved to Lake Forest and she earned a teaching endorsement in gifted education. She would join Lake Forest Schools as a gifted education coordinator for 10 years before retiring from education in 2002.

Her love for education never waned. After retirement, she worked part-time at the Lake Forest Library circulation desk, where she would occasionally run into her old students and their parents, until 2018.

"I enjoyed that very much," she said.

Pam said she and her husband give to NIU to assist students who need financial help and want to become teachers who reach their goals. They are big supporters of the Educate U.S. program at NIU, which places student teachers in districts across the country to give them priceless real-world classroom experience.

"Both my husband and I came from working-class means, and we both felt that if we had the opportunity to help someone else, we wanted to do it," she said. "Both of us were very impressed with the Educate U.S. program. The more we thought about it, we thought this would be a good place to help someone else. It's a good opportunity."

Pam is very passionate about increasing the number of good teachers who are inspiring students in school districts across the country and the world.

"There's such a shortage of teachers, and that's really critical that we have more students that go into education," she said. "I had a very good education at Northern."

"I give so someone else can carry on the teaching profession."