Building a Career with Intention: Mark Klopping, '82, M.B.A. '83


By Lia Kizilbash Gillet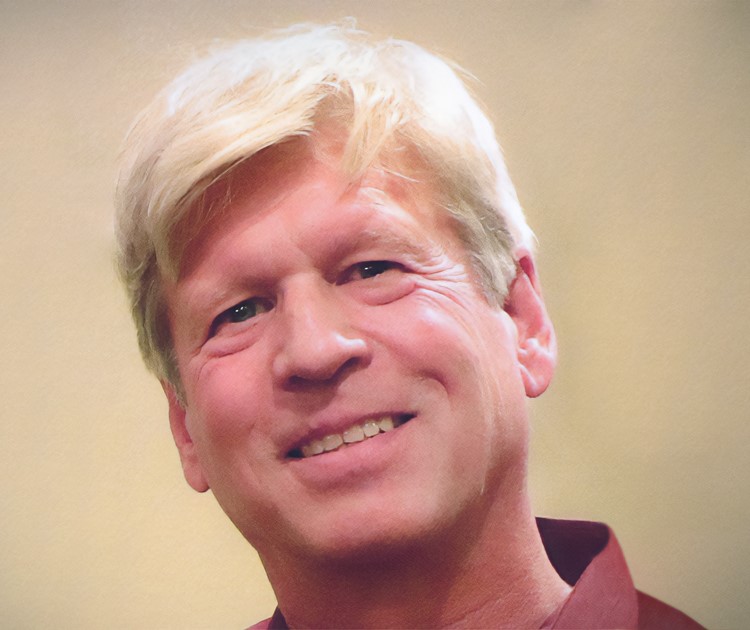 Mark Klopping, '82, M.B.A. '83
Mark Klopping '82, M.B.A. '83, credits his outstanding career success to his boldness, a solid work ethic, strategic hiring, pursuing growth opportunities, and most importantly, finding good mentors. Klopping, who retired from his role as divisional vice president of Abbott Point of Care, feels fortunate for his achievements but prefers to attribute them to his efforts rather than luck.

During his tenure at Abbott, Klopping was involved in the company's largest acquisition at the time, the acquisition of Alere Corporation. In his most recent role, he managed the sales, marketing, and service functions in the U.S. for the $400 million-dollar Point of Care division. Previously, he was the divisional vice president for the $250 million-dollar global commercial organization of Abbott Rapid Diagnostics, Cardiometabolic.

Fortune Favors the Bold

It wasn't just his impressive resume that led to Klopping's success. His willingness to take on challenging projects that others avoided played a critical role.

"To me, this was the best way to make my mark," he said. "Of course, I had to succeed, or at least show measures of success, but like the saying goes, 'Fortune favors the bold.' I really believe this."

Klopping took on a daunting role running the sales and marketing department for the Netherlands hospital products for two years while working in Europe, making him one of only 70 expatriates in the Fortune 100 corporation at the time.

"Life presents multiple crossroads and a series of pivotal points. The decision to tackle a global position overseas was critical for future opportunities," said Klopping, reflecting on his career.

Klopping's boldness and willingness to embrace challenges have undoubtedly been a significant factor in his success.

Hiring Outside Your Skillset

When it came to building a successful team, Klopping wasn't afraid to hire people with skillsets different—and frequently better—than his own. He took this approach early on in his career, and it paid off in spades.

"You can't move to your next position unless there is someone to step into your shoes," Klopping wisely observed. "You can't be afraid or intimidated by great talent. A leader's job is to harness that great talent to achieve the team's goals."

Klopping was accustomed to surrounding himself with intelligent and esteemed individuals.

"Throughout my career I worked with—and competed for roles with—graduates from Ivy League and 'top-tier schools,'" he said. "We built successful teams together and later, many of those people reported to me. It was fulfilling to know that my NIU education, coupled with my solid, Midwest work ethic, made me a competitive candidate and provided the foundation for a strong career."

Pursuing Growth and Enjoyment

Klopping's personal mantra "Forward... always forward," motivated him to learn from his mistakes.

"One of the biggest mistakes I made early on was to try to imitate leaders that I respected and admired. In doing so, I became an inauthentic leader," said Klopping. "Once I realized this, I immediately changed my approach to incorporate the strengths of those leaders into my own beliefs and style. The result was extremely positive, and I never looked back. People can sense a fake a mile away. If you are genuine and work in your team's best interest, they can see that as well."

Klopping's career path was one of deliberate acquisition of skills and experiences. He always selected jobs that met three criteria: he had to feel like he had something to contribute, he could learn something significant from the position, and he had to believe he could enjoy the position for as long as he was in it.

Now retired, Klopping is enjoying doing all the things he didn't have time to do when working and helping raise his two children. With newfound free time, he's picked up the bass guitar and even reignited his love for golf. And that's not all, he's reading more now than ever before.

"I'm finally exploring all the things I couldn't make time for during my 36-year career," Klopping admits.

"People can sense a fake a mile away.
If you are genuine and work in your team's best interest, they can see that as well."

Selecting Key Mentors

Kloppings passion for exploration is a far cry from his youth, when sports were his only interest. Growing up in Defiance, Ohio, he moved to Elmhurst, Illinois just before his 11th birthday. And while his father was frustrated by his lack of direction, Klopping eventually found his passion for business and marketing in college.

"My dad was frustrated with me when he kept asking what I wanted to do for a living, and I never gave him a very good answer," said Klopping. "Mostly I replied, 'I don't know.' This continued until I was a senior in high school."

Originally a journalism major, Klopping switched to marketing and received invaluable mentorship from Dr. "Cary" Kizilbash. Under Kizilbash's guidance and high standards for his students, Klopping thrived in the classroom and successfully launched his career.

"Dr. Kizilbash expected the best from you every day—and challenged you consistently," Klopping shared. "His class was the best representation of the real world I had while at NIU."

Recognizing his strong work ethic, Dr. Kizilbash asked Klopping to work for him while he was in graduate school. And upon graduating, Dr. Kizilbash secured him an interview with Baxter International.

"With Dr. Kizilbash's recommendation, my career started," said Klopping. "I owe so much of what I am and how I got here to him."

Klopping is quick to pay it forward, offering his own advice to NIU students and recent graduates.

"Always work hard; accept that you are going to make mistakes and learn from them; treat everybody with respect; don't complain; and find good mentors," he said. "And most importantly, your NIU education is every bit as good as an education from other top schools. Work harder than other graduates to be recognized, but remember you are every bit as qualified."