Volunteer Spotlight: Eric Caliendo, '91, NIU Marching Band Alumni Council Member


By Lia Kizilbash Gillet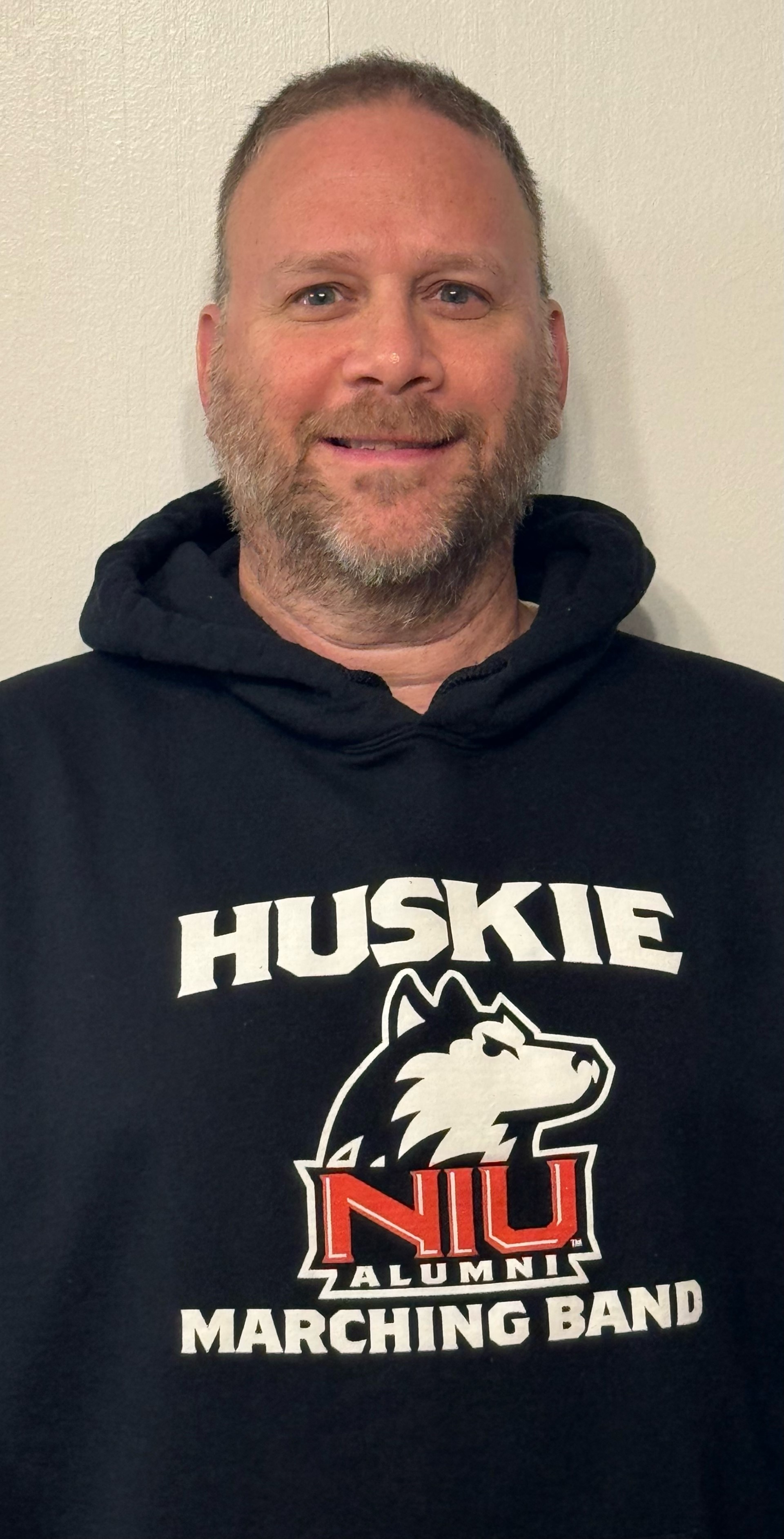 Eric Caliendo, '91
Meet Eric Caliendo, a dedicated volunteer who has been a Marching Band Alumni Council member for the last six years. But his contributions don't stop there. Caliendo has also volunteered as a cooperating teacher for NIU music education students and returned to campus sharing his wisdom as a guest speaker in music education classes.

As a Marching Band alumnus, Caliendo encourages alumni to come back and march at Homecoming. He is involved in different fundraising opportunities for marching band students, helping provide marching band members with scholarships and replacing some of their equipment.

Caliendo's most memorable experience on the council came when his daughter, Nina, '22, was a student at NIU. Nina was a four-year marching band member and a drum major in her senior year.

"Being able to participate in the alumni band at Homecoming my daughter's senior year and be able to march on the field with her directing was a very special experience for me," said Caliendo.

Every year at Homecoming, Caliendo and the council spend a full day with the current marching band students.

"Being part of an affinity group is a great way to give back to the college and to spend time with current students and help them on their paths," said Caliendo. "Seeing students' interest in some of the alumni stories and hearing theirs is a wonderful way for the different generations of Huskies to connect."

Caliendo describes NIU as a wonderful place to learn how to be a performer and educator.

"Being able to make a positive contribution to current students is very rewarding. I am happy to help to make sure that NIU continues to be a great place for music and education," he said.

Recalling many wonderful teachers during his time at NIU, Caliendo describes Frank Bibb, the marching band director at the time.

"Frank Bibb instilled a sense of commitment to excellence that I still strive for every day," he said. "Ron Modell was the Jazz Ensemble director and I cannot thank him enough for the incredible opportunities he provided to perform with some of the top people in the world of jazz every year. All of my teachers went above and beyond for their students. Their commitment to NIU and to their art still guides me to this day, and I am happy to be giving back in some small way to the NIU community."

Caliendo is currently in his 32nd year as a music teacher in Schaumburg School District #54. He has been the junior band director at Jane Addams Junior High for the last 20 years. He is also a performing musician, playing in many different groups, and is currently very proud to be one of the lead singers of the band The Chicago Experience.

"My teaching and performing are directly shaped by my time at NIU," he said. "NIU has been a huge part of our family. My wife, Denise Caliendo, '87, is an NIU graduate, as well as my daughter, Nina Caliendo. My stepson Andrew Kinsey is a percussion performance/education major at NIU."

Caliendo's commitment to NIU and his passion for teaching and performing continues to inspire the Huskie community.

NIU alumni volunteer their time in meaningful ways. Want to brainstorm ways you can get involved? Contact Liz McKee, M.S.Ed. '14 at lmckee1@niu.edu or 815-753-7400.