Evan Dutmer, '12, Shapes Young Minds As Ethics Educator At Culver Academies


By Tony Scott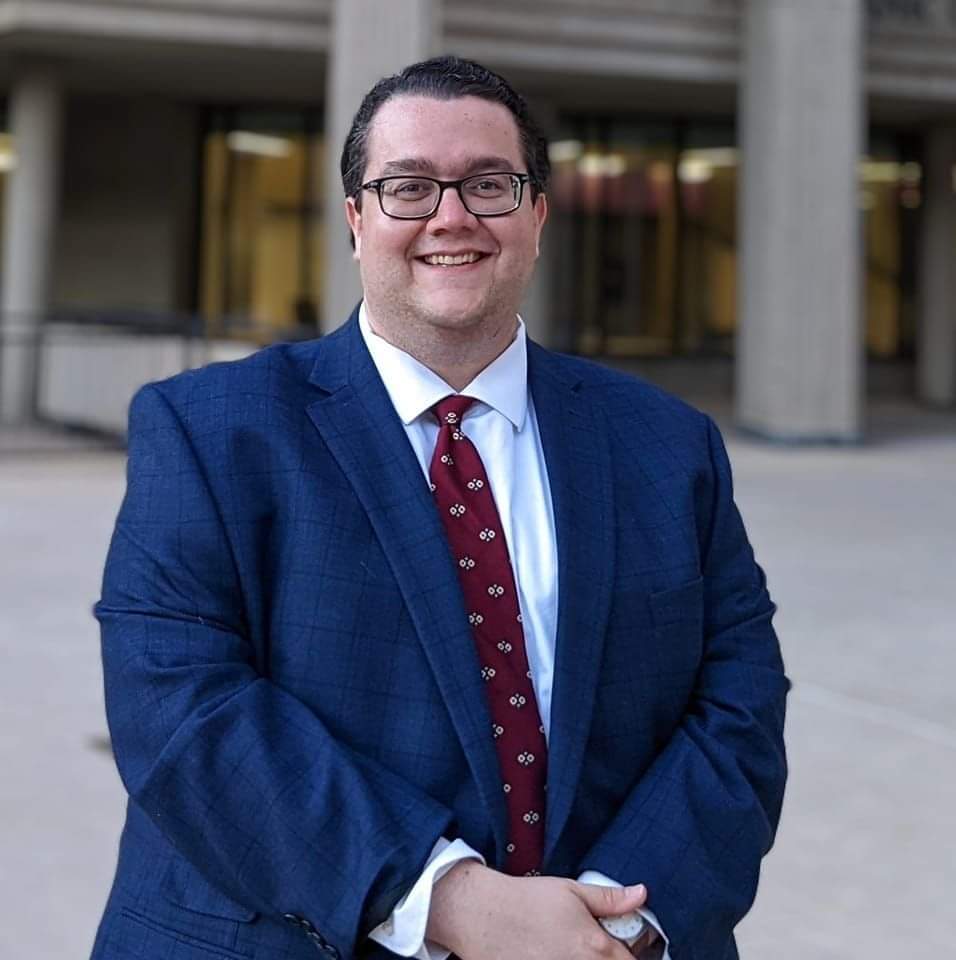 Evan Dutmer, '12, earned his bachelor's degree in philosophy from NIU, and is a senior instructor in ethics and curriculum leader at Culver Academies, a private boarding school in Indiana.
Evan Dutmer, '12, discovered philosophy early on as a high school student in the Chicago suburbs.

"I enjoyed my studies and devoted a lot of time to reading and writing on my own," he said. "I came across philosophical texts early and was drawn to them—I especially loved the history of philosophy and the history of ideas. I found it fascinating."

Dutmer, who earned his bachelor's degree in philosophy with minors in German and classical studies, strengthened that love of philosophy at NIU and is now a successful high school educator specializing in the teaching of ethics.

Dutmer serves as senior instructor in ethics and curriculum leader in the Department of Leadership Education at Culver Academies, a private boarding school in northern Indiana. In 2019, he completed his Ph.D. in ancient Greek and Roman philosophy at Northwestern University.

At the school, he teaches its required 11th grade ethics course, Ethics and the Cultivation of Character, and its capstone honors thesis class in leadership education, The Theory and Practice of Leadership. Additionally, he coaches the school's Ethics Bowl team, which won the 2023 Indiana State Championship, and co-leads the school's Unitarian Universalist service.

"In addition to my teaching, I maintain an active research profile and have published over a dozen academic journal articles in ancient philosophy, classics, Latin pedagogy, and ethics education," he said. "I've presented at over 30 regional, national, and international conferences in my areas of expertise."

Dutmer and his three siblings were born in Rockford, and he was raised in Saint Charles, Illinois.

Two of Dutmer's three siblings earned degrees from NIU: his brother, Brendan, Ph.D. '10, and sister Haley, '15, M.A. '17. Brendan earned his doctorate in chemistry from NIU and is dean of natural sciences and mathematics at Highland Community College in Freeport, Illinois. After earning her two philosophy degrees from NIU, Haley received her Ph.D. from the University of Notre Dame and serves as a learning coach and instructor in leadership education at Culver Academies. His other brother, Cullen, received his M.D. from Rush Medical College of Rush University Medical Center and is an associate professor of medicine at the University of Colorado.

Dutmer remembers being excited that NIU had a philosophy department, and that he would be able to study so close to home. NIU being affordable, and his earning a scholarship, helped solidify that decision.

"By the time I was a junior in high school, I started to think I might like to study philosophy and the classics and to continue my coursework in German," he said. "I was so happy to learn that I could do all of that at NIU, the university nearest me. A major factor for me, too, was the cost of attendance. NIU made my course of study affordable and accessible. I also received a Centennial Scholarship, which was very helpful in my first few years."

Dutmer counts several mentors at NIU who shaped his passion for learning and enriched his time here.

"First, when I was 17, I came to visit NIU's Department of Philosophy with my brother and connected with Alicia Finch, who was then serving as undergraduate advisor," he said. "She was simply wonderful. She laid out a plan for my studies at NIU that made sense and made my coming to NIU seem like a natural choice. She served as an invaluable mentor from then on, and we still remain in touch."

Other mentors in the philosophy department included Associate Professor Emeritus Sharon Sytsma and Distinguished Research Professor Emeritus David Buller.

"They quickly took an interest in my academic and professional careers and always offered insight, support and mentorship at any turn," he said. "Their classes and guidance have meant so, so much to me — even well after graduation."

In World Languages and Cultures, Dutmer counts faculty Dennis Brain, Katharina Barbe and Lucinda Alwa as mentors and fantastic role models for the professions of teaching and learning.

"I learned so much from them-—and ultimately learning Latin and Greek with Dr. Alwa set the stage for my work in ancient philosophy at Northwestern and my first teaching position at Culver, where I taught Latin from 2018-2022 while also teaching ethics," he said.

To recognize his success, Dutmer was recently honored by the College of Liberal Arts and Sciences as a 2023 Distinguished Alumnus.

As an educator, Dutmer described the challenges of teaching young people, especially in an age of cynicism.

"The most challenging part of my job is engaging with certain forms of cynicism about the human condition," he said. "My ethics courses are centered around personal ethical growth and practice—a commitment to want to become better and live out our virtues and character strengths in our daily lives. It can be challenging when some students have acquired a deeply negative view of human beings' capacity for growth and change. But that's the task of teaching—to engage with students wherever they are with care and understanding."

However, Dutmer said teaching young people is a joy.

"I really do love what I do, and I am excited to teach each day," he said. "It's really a great privilege to be one of their guides during a crucial moment in life."