Classical Greece

Dates: June 5–16, 2024
Trip Details
As the weather cools down, start dreaming of your next trip. How about Greece with NIU alumni? Picture it: warm sunshine reflecting off the Parthenon, espresso on a patio on Santorini, cold retsina on a balcony as the sun sets on Mykonos. And so much more!
---
Staff Host: Andrea Hodgman
Andrea Hodgman is the director of alumni travel for the NIU Foundation. She is responsible for selecting and fulfilling alumni travel trips, which boost engagement and affinity.

Details...

Cost:
$7,150 per person, double occupancy from Chicago. The single-room supplement is $1,490.

Click here to download the trip brochure.

Ready to make your reservation? Contact Andrea Hodgman at ahodgman@niu.edu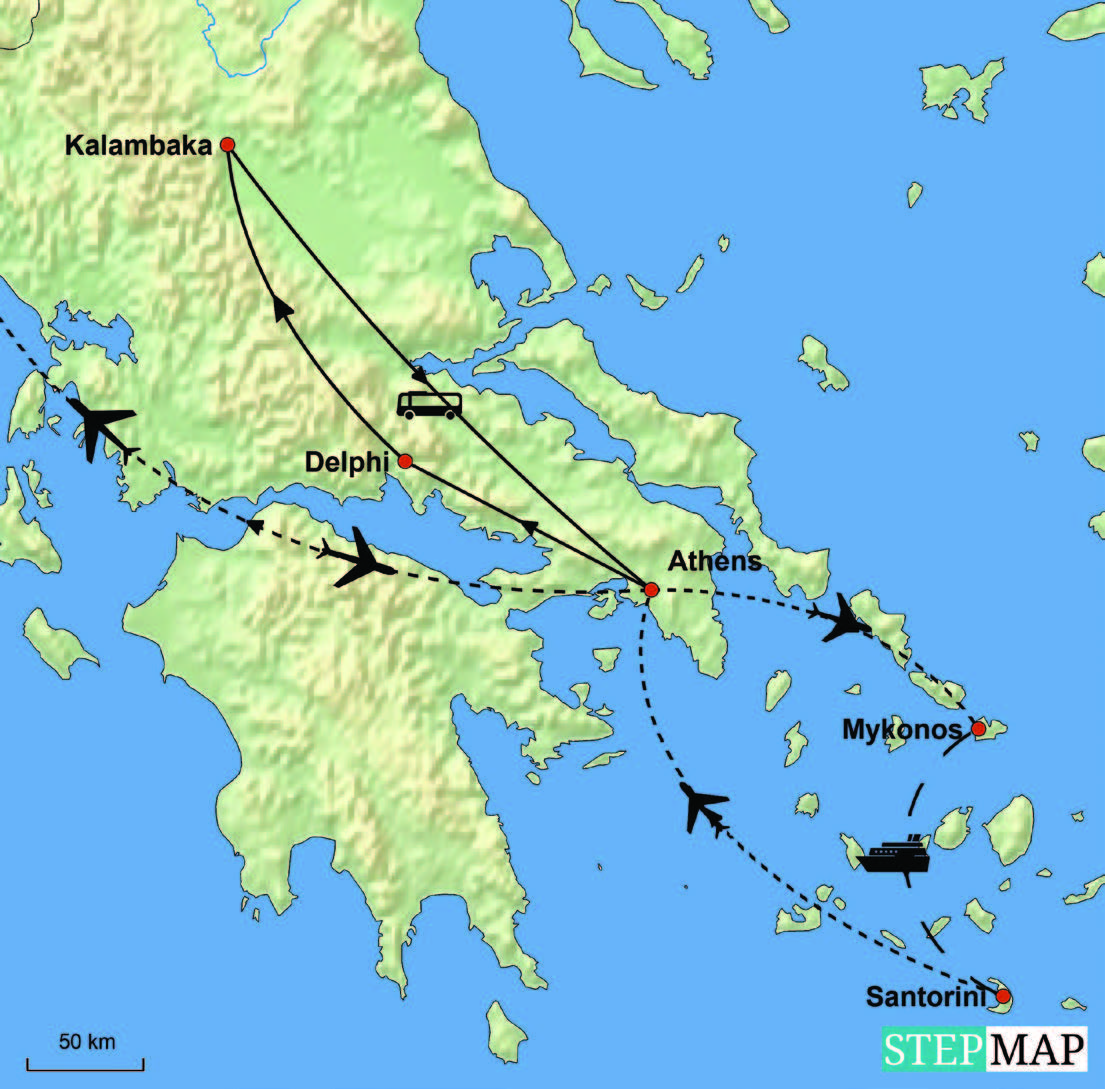 Day by Day Itinerary:
• June 5: Chicago/En route
• June 6: Delphi
• June 7: Delphi
• June 8: Kalabaka
• June 9: Kalabaka
• June 10: Mykonos
• June 11: Mykonos
• June 12: Santorini
• June 13: Santorini
• June 14: Athens
• June 15: Athens
• June 16: Departure for US
Prepare for your trip with travel insurance. Travel insurance is very important to protect your trip investment. Please review the recorded webinar "Travel Insurance: What You Need to Know for Your Next Trip," prepared by our partners at USI Insurance Services, for more information on travel insurance.