The Artistic Journey of Commercial and Film Director, Vincent Gaffney, '81


By Lia Kizilbash Gillet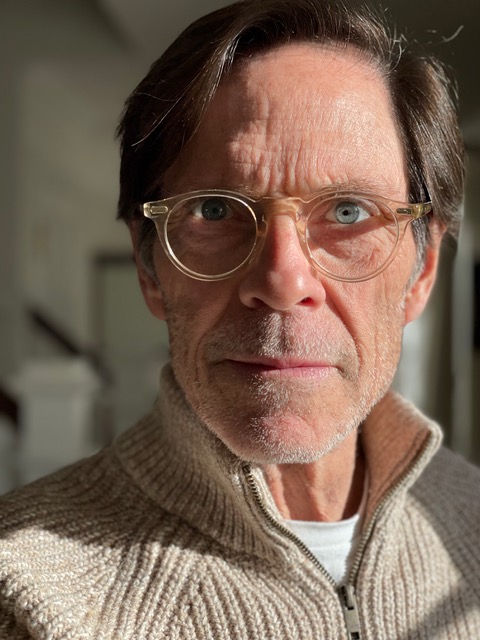 Vincent Gaffney, '81, writer and director
Vincent Gaffney, '81, has what many people strive for: a passion for his work that runs so deep it doesn't feel like work.

Gaffney simply gets to do what he loves—every day, for the last 35 years. As a writer, director, and entrepreneur starting his own film company, Gaffney has done what he was always meant to be doing.

Over the years, Gaffney has produced hundreds of commercials and streaming content for clients like McDonald's, Gatorade, Marriott, Sears, Wilson Sporting Goods, Blistex, Real Dairy, and Dell Computers, to name a few.

A two-time recipient of the Cannes Lions Golden Lion Award for his production and documentation of special category advertising, Gaffney received accolades at the annual event, which celebrates the creativity of marketing communications, entertainment, design, and tech industries from across the globe.

Gaffney is most proud of the small Indie feature film he wrote and directed called "Resurrecting McGinn(s)." Receiving Amsterdam Film Festival's Best Drama Award in 2015, the film is now streaming on Amazon Prime and other platforms.

"Every single day on a film set is a gift," said Gaffney. "Nothing compares to working with the most artistic, inventive people all driven to achieve a common creative goal."

Gaffney demonstrated his artistic ability early on. As a grade-schooler he had mentors encourage his creativity.

"In sixth grade, we drew portraits of each other in art class," he said. "The parents of the girl I drew liked it so much they bought it from me. That's when I saw the commercial potential in art, even if it only covered the cost of the mounting board."

Born in New York City to an Irish Catholic father from the Bronx and an Italian mother from Brooklyn, Gaffney's family relocated to Arlington Heights, Illinois, when he was 12 years old. And after seeing the movie American Graffiti when he was 17 years old, Gaffney knew he wanted to be a director.

He applied to several art schools, but found NIU had the most appealing program. Gaffney attended NIU as a visual communications major and received sponsorship from the department. It was there he met Art History Professor Dr. Joshua Kind.

"Dr. Kind was funny, relaxed and excitable," recalled Gaffney. "He wasn't a 'dates' history guy, and I wasn't a 'dates' student. He gave me permission to appreciate the periods and the artists and how they fit together. I ended up taking a few classes with him that I didn't need at all. I still think of him every time I visit a museum."

Gaffney's first and last years at NIU were his favorite.

"I guess being on the brink of a new major experience has special energy and excitement," he rationalized.

After graduating in 1981, Gaffney went on to work as an art director at a Chicago advertising agency. He stayed in city for 10 years before marrying his wife, Kathi. Shortly after getting married, they decided to move back to Arlington Heights to raise their family.

"It seemed like the thing to do at the time. And it still does," Gaffney said. "If I was lucky professionally, I was luckier personally."

He recalls enjoying this hometown's peace and quiet when he was young. He still resides there today.

After 10 years as an art director, Gaffney started his film company, Gaffney Film, Ltd., and began directing commercials.

"I'm very fortunate," he said. "I've been able to do what I love for as long as I can remember. And I'm still doing it. And I plan to do it until it's literally impossible."

Gaffney, who is always writing, recently completed a TV pilot script for a project he is developing with two popular TikTok influencers. He is also working with a new producer on a drama feature he wrote called, "Rewinding," which he hopes to begin filming in 2024. Soon to grace film festivals, he also recently wrote a short and is in the process of writing more movies in multiple genres.

Gaffney's perspective and approach to finding career fulfillment is rooted in his authentic passion and energy.

"I'm enthusiastic about what I do," Gaffney said. "People sense that. They know when you're genuine and when you're not. I found what excites me and I wear it proudly. Embrace the things you love. It's contagious."

Click the image below to sample Gaffney's work: