Join Us for the 2018 Red and Black, November 17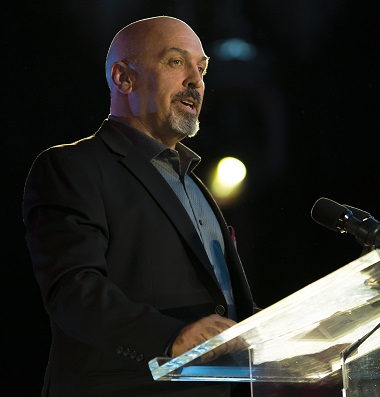 At last year's Red and Black gala, alumnus John Burns ('88) and his wife, Denise Burns, of River Forest, Illinois, announced a $1 million gift for scholarship support to NIU students. The money is earmarked for the Angel Touch program, which benefits NIU students who are in good academic standing, but are short of funds to finish their degree.
It's time for the celebration of scholarships and those who make them possible to continue! The 2018 Red and Black will take place November 17 at the Renaissance Schaumburg Convention Center Hotel.
The Red and Black gala is the NIU Foundation's signature fundraising event. Every dollar raised at the gala supports student scholarships.
Learn more and reserve your seats now!