The Northern Illinois University Alumni Association and the NIU School of Music present the 2018 Music Choral Concert, featuring the Concert Choir, Chamber Choir and University Chorus as part of the 2018 Experience NIU Event Series on Sunday, March 4.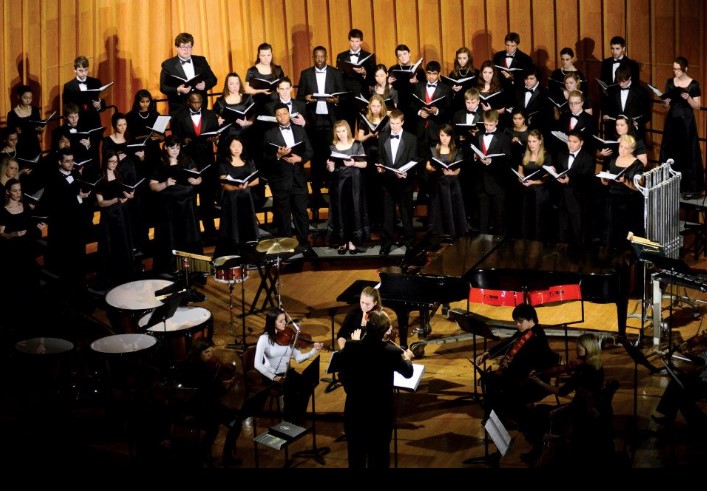 The free concert begins at 3 p.m. and will be held at the Boutell Memorial Concert Hall within NIU's Music Building, located at 550 Lucinda Ave. If you can't make the concert, watch the webcast here.

A reception that includes food and an open bar (beer and wine) will be available to dues-paying NIU Alumni Association members for $10 and to nonmembers for $15. The reception will be held from 2 to 3 p.m. in Room 155 of the Music Building.

For more information, contact Stephanie Poulos at (815) 753-1679 or spoulos1@niu.edu.