Jonathan Gustafson: A Scholarship in Action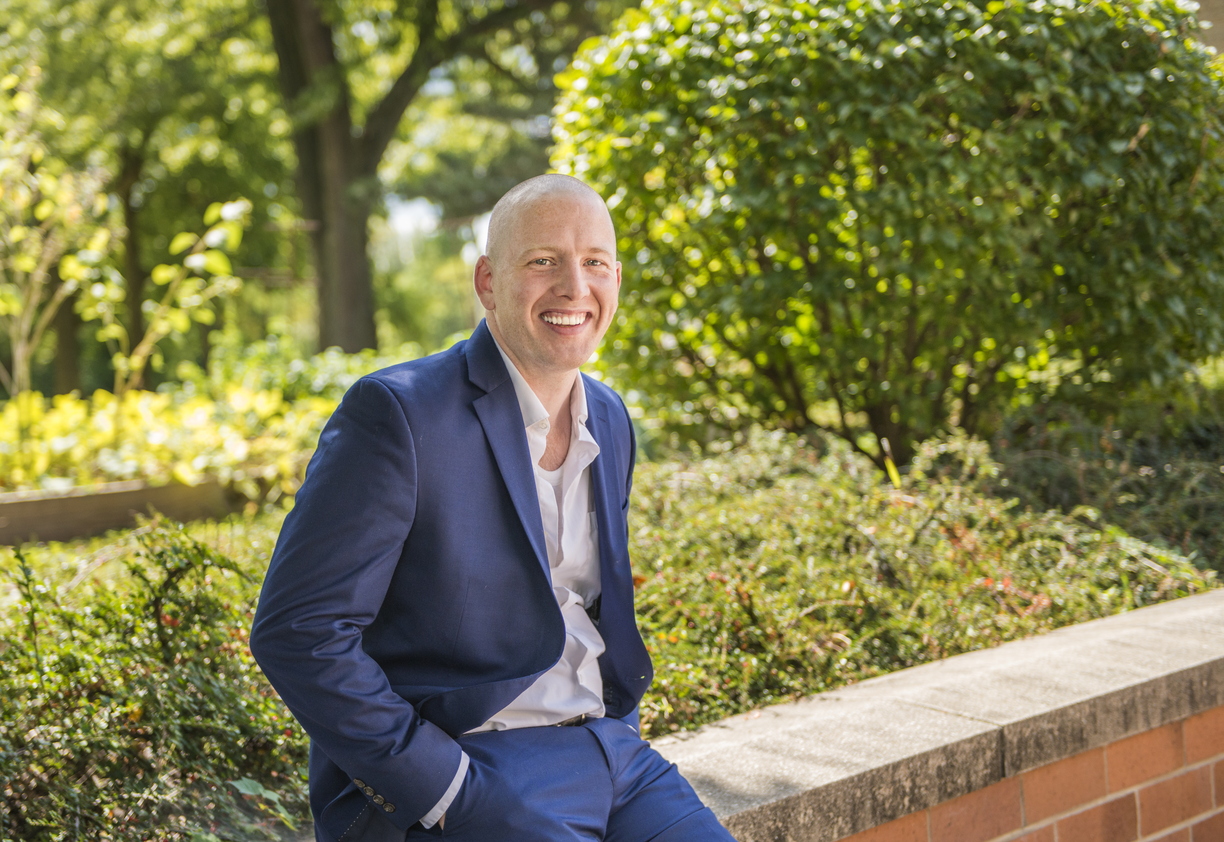 Upon returning to school to pursue a new career, Jonathan Gustafson was grateful to find scholarships to help him along his path to success.
When Gustafson first enrolled at NIU, he was pursuing a music degree with a choral emphasis. He was well on his way and had completed his junior year before leaving school for a humanitarian mission in South America. Gustafson lived for two years in Paraguay, where he not only performed missionary work, but also served as a leader for other missionaries in the area.
After returning home, Gustafson met and married his wife. They started a family, and he put his education on hold to provide for his wife and three children. Over the years, he was able to find meaningful work and was even able to apply skills and knowledge that he gained from his years in South America as a sales representative in Latin America.
Following some unexpected organizational changes, Gustafson decided to take control of his future and go back to school. Being numerically minded, he focused on a degree in finance. When considering where to enroll, he said he chose to return to NIU based on the reputation of the College of Business and the strength of the finance program.
As a non-traditional student with limited access to financial aid (due to the number of credit hours he's already completed), scholarships play a vital role in Gustafson's ultimate success.
"The impact is huge. My goals are lofty, and without the help of individuals and the foundation, I don't know how I would achieve them," he said.
Even while maintaining a demanding schedule juggling family, school and a part-time position with UPS, Gustafson keeps his eye on the future. He plans to complete his undergraduate degree and then pursue an M.B.A. at a top-tier business school. He hopes to stay with UPS and eventually advance to a top position with the company.
Long-term career success isn't the only thing Gustafson sees in his future. He also plans to give back to NIU and help other students as he has been helped.
"How amazing it would be someday, when I am successful, to be able to return the generosity I have received - to empower students to pursue their dreams because I was able to make an investment in NIU," Gustafson said.
Student scholarship support is an important area of need at NIU. If you would like to help current and future Huskies like Jonathan, please visit go.niu.edu/give2niu today to make your gift in support of the Student Scholarship Fund.