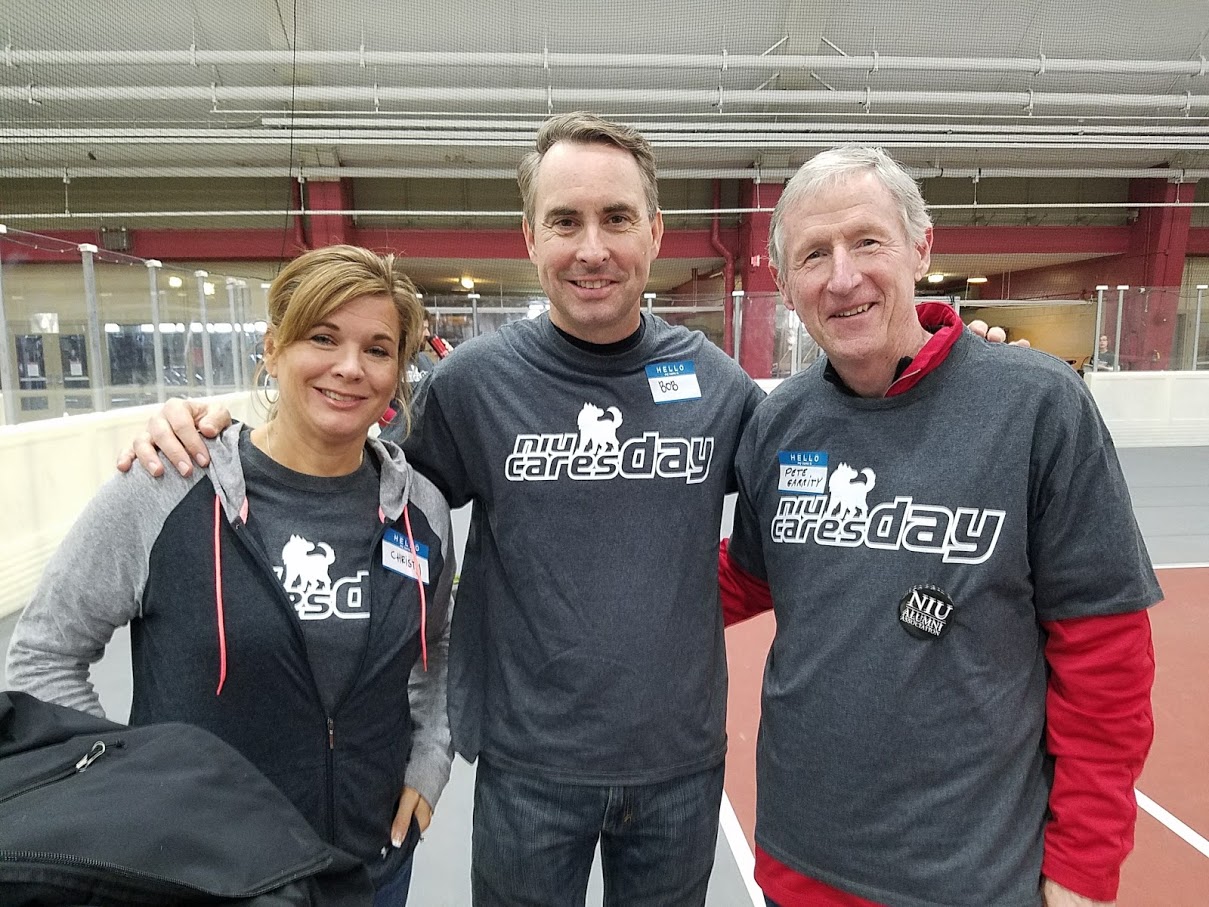 NIU Cares Day
Connect with students to beautify the community as a project site leader on Saturday, April 21.

NIU Cares Day is a campus-wide day of service that brings NIU students, faculty, staff and alumni together to thank the community for their support of the institution and its mission. Alumni volunteers are needed to serve as project site leaders from 9 a.m. until noon Saturday, April 21, to supervise students as they help with residential and community projects, from weeding to painting.

To volunteer alongside NIU student teams in the DeKalb area, please sign up at https://go.niu.edu/alumnicare. If you are interested in completing a service project in your community with friends, family or other NIU alumni, please contact alums@niu.edu.

Following the event, the NIU Alumni Association will host a thank-you luncheon for all faculty, staff and alumni site leaders from noon until 1:30 p.m. at the Barsema Alumni and Visitors Center, 231 N. Annie Glidden Road, DeKalb.