Red and Black brings in more than $200,000 for scholarships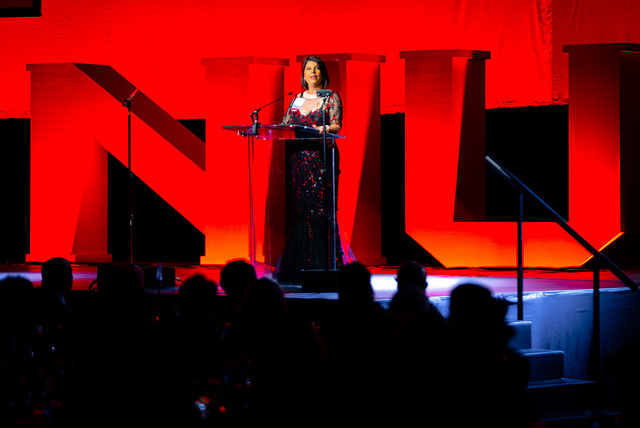 On Saturday, Nov. 17, the Northern Illinois University (NIU) Foundation hosted its 15thannual Red and Black Gala to celebrate and raise funds for student scholarships. More than 450 guests came out to the Renaissance Schaumburg Hotel and Convention Center and raised $207,000– 100 percent of which goes toward funding scholarships for NIU students.

At the event, NIU President Dr. Lisa Freeman awarded Jerry Reinsdorf, owner of the Chicago Bulls and Chicago White Sox, the inaugural NIU Presidential Award for Visionary Leadership for his support and loyalty to the university, and his steadfast leadership in ensuring a quality education for all in the Chicago metropolitan area.

Reinsdorf has gone and beyond for NIU students, from organizing alumni events and fundraisers around to generously allowing the Huskie football and baseball teams to the White Sox team facilities for athletic events. Most importantly, Reinsdorf is the largest contributor to The Forward, Together Forward Scholarship Endowment, which was created in memory of the five NIU students who tragically lost their lives on February 14, 2008. One of NIU's most prestigious honors, the scholarships have been awarded to more than 50 students in the past decade.

The event also recognized 11 students who are recipients of NIU Foundation Impact Scholarships this year. The students were awarded the scholarships based on academic excellence, commitment to family and community, outstanding work ethic, generosity of spirit, and commitment to the mission of NIU.

"On behalf of the entire university, we're grateful to the 11 Impact Scholars for representing NIU and demonstrating what it means to be a Huskie," said Jaymie Simmon, chair of the Red and Black Gala. "We're excited to see them use their unique talents to make a difference in their fields."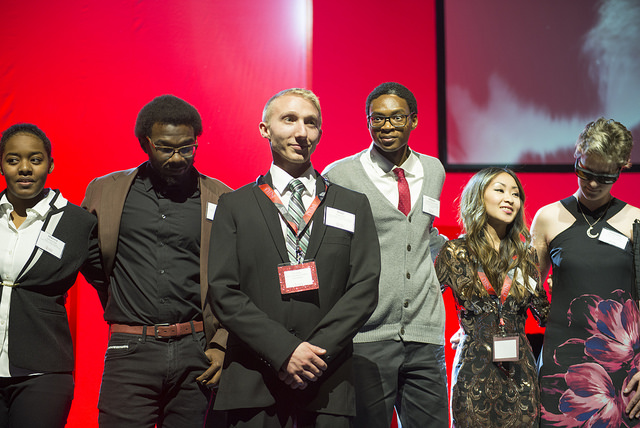 To support students like the Impact Scholarship recipients, the NIU Foundation works tirelessly throughout the year to develop, support and encourage a culture of giving throughout the NIU community. With 100 percent of funds raised going directly toward scholarships, the NIU Foundation makes education more affordable for students who need financial aid.

In 2017, 84 percent of NIU students required financial aid, while only 24 percent of them received scholarship support. Nationwide, 70 percent of students surveyed said financial aid is one of the most important considerations when choosing a college. The NIU Foundation's efforts to assist students financially truly make an impact, as nine out of 10 scholarship recipients graduate.

For more information on the NIU Foundation or to donate to NIU student scholarships online, please visit www.niufoundation.org/.

For photos of the event, visit the NIU Alumni Association flickr page.